Top NOSH Stories of 2019: Readers Eat Up Plant-based and Functional Foods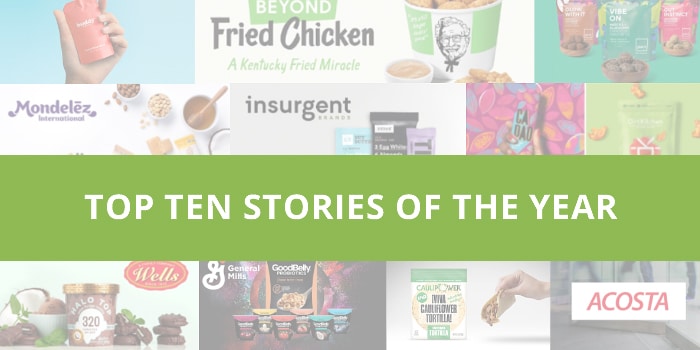 For several years, better-for-you options have been one of the main drivers of CPG innovation, but 2019 saw brands take a step further, seeking to infuse healthy products with additional (functional) benefits. At the same time, the year also featured acquisitions, investments and product launches as brands both large and small try to better align themselves with an increasingly engaged consumer base.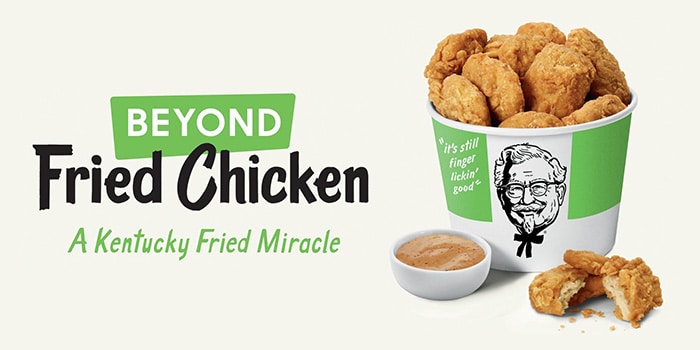 1. Plant-Based Brands See Innovation and Expansion
In 2019, plant-based brands were making news nearly every week. In this August edition of NOSH's news roundup, the category's future as a mainstream consumer staple was confirmed. Fast food company KFC debuted Beyond Meat plant-based chicken nuggets and boneless wings at a Georgia location, deeming it a "Kentucky Fried miracle" on social media — and selling out within a few hours. While plant-based brand Impossible Foods launched its Impossible Whopper at Burger King in April, KFC was the first major fast food chain to add plant-based chicken to its menu.
That same week, environmental organization Friends of the Earth challenged Impossible Foods over soy leghemoglobin, or heme protein, which creates the bleed-like-meat effect in the brand's plant-based products. Though the Food and Drug Administration (FDA) previously questioned the ingredient, last week it announced its final rule for the ingredient's safety as a color additive. Additionally, food producer and distributor Cargill announced a $75 million investment in North America's largest pea protein producer, Puris, after a previous $25 million investment.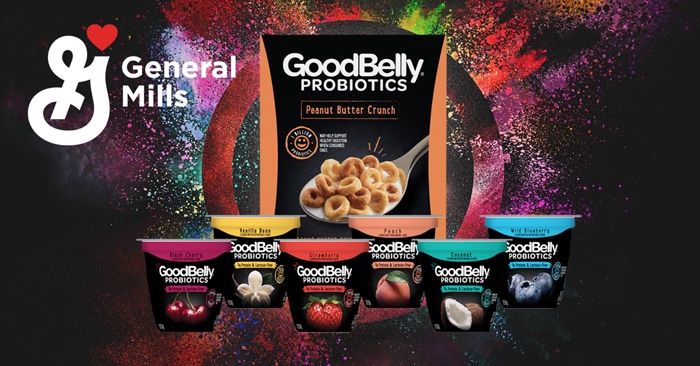 2. General Mills & GoodBelly Partner to Launch Cereal and Yogurt
Gut health continues to resonate with consumers looking for more immediate functional benefits, and in 2019 probiotic-enhanced food brand GoodBelly continued to expand its portfolio to answer this need. The company, which already offered beverages and shots, has developed a strong partnership with General Mills; having collaborated with GoodBelly to launch snack bars in 2017, the strategic's venture arm 301 Inc. led a $12 million investment round in the brand last year.
In 2019, the two partnered once again to launch yogurt and cereal lines, as well as an improved version of the bars. Like the bars, both of the new products contain GoodBelly's proprietary probiotic strain, Bifidobacterium lactis BB12. General Mills will manage the production, sales and marketing for these items.
"This is another great way to flex the partnership and leverage the collective strengths that each of us bring to the table," 301 founder and managing director John Haugen told NOSH.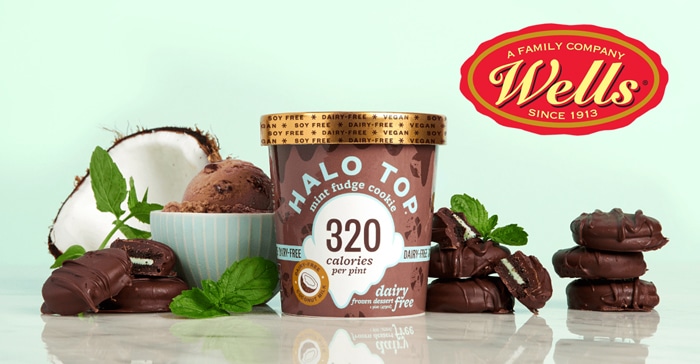 3. Halo Top Sold to Blue Bunny Producer
In September, low-sugar, high-protein frozen dessert brand Halo Top's manufacturer, Eden Creamery, was sold to Wells Enterprises, Inc., the largest privately-held ice cream manufacturer in the U.S.
Wells Enterprises produces four brands — Blue Bunny, Bomb Pop, Blue Ribbon Classics, and Chilly Cow — and licenses SorBabes, a line of lower-sugar, plant-based sorbets. However, Halo Top serves as its first entry into the natural channel. The deal includes a provision allowing Halo Top President and COO Doug Bouton to license the brand outside the U.S. and Canada under a new company. In a release, Mike Wells, CEO and President of Wells, said Halo Top customers would see "no interruptions in service" and no changes in product formulations. He further emphasized the brand's standout status in the frozen dessert category.
"Halo Top met a consumer need that no one else in the category was serving," Wells said in the release. "We have the sales and marketing expertise, but more importantly the passion, to help grow this brand even further."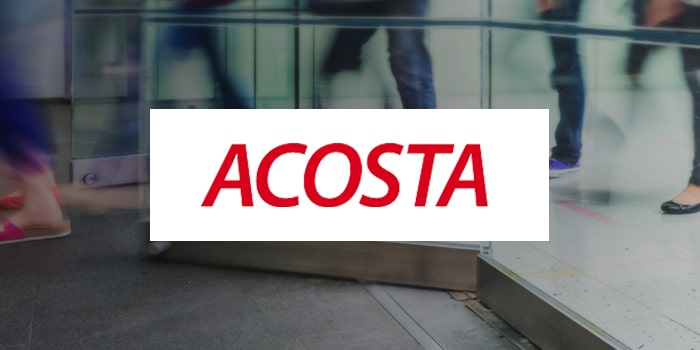 4. Acosta Files for Chapter 11 to Reduce $3B Debt
Earlier this month, CPG sales and marketing agency Acosta filed for Chapter 11 bankruptcy to reduce its $3 billion debt burden. Despite Acosta's efforts to expand and diversify, consumer tastes and companies' marketing priorities are shifting, with many beginning to bring marketing efforts in-house.
Acosta explained it would deploy $325 million in new capital to restructure while using a $150 million loan to continue operations, according to Bloomberg. The company told NOSH its 25,000-plus employees will retain their jobs during the process.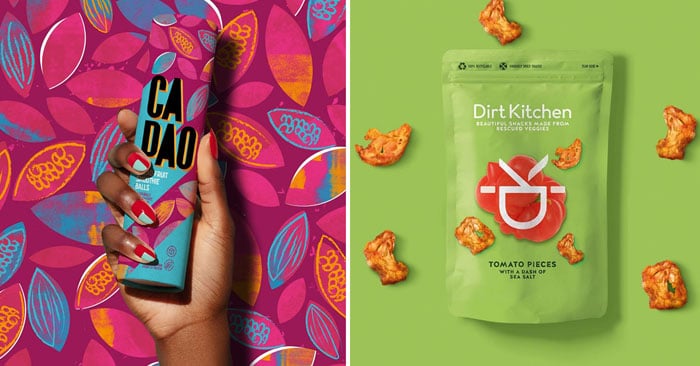 5. With Dirt Kitchen & CaPao, Mondelēz Tests New Launch Strategies
CPG company Mondelēz launched innovation and venture arm SnackFutures with the goal of generating $100 million in growth by 2022. To do that, the company invested in emerging brands Uplift Foods and Hu Kitchen and Products and partnered with Israeli food tech incubator The Kitchen.
In July, Mondelēz used entrepreneurial go-to market strategies and a consumer-centric approach to launch two new sustainability-minded snack lines, Dirt Kitchen and CaPao. Dirt Kitchen focuses on repurposing "ugly" produce into dried vegetable chips and a "trail mix," with seasoned whole pieces of vegetables and nuts. The brand launched via in-store trials and Instagram ads. CaPao, which launched via Kickstarter, repurposes cacao plant scraps into jerky, smoothies, mochi and smoothie balls.
Though large strategics typically deploy more traditional research methods — such as focus groups, in-store testing, online surveys and consumer intercepts — SnackFutures took a fresher strategy.
"[Kickstarter] is a tool for us to try out different methodologies," Brigette Wolf, SnackFutures' head of innovation, told NOSH. "What it's allowing us to do is [have] a much more agile way of testing, and responding and getting that rich insight and data from consumers [in] real time, in real life situations when they're in the moment, looking, shopping and ready to eat their snacks."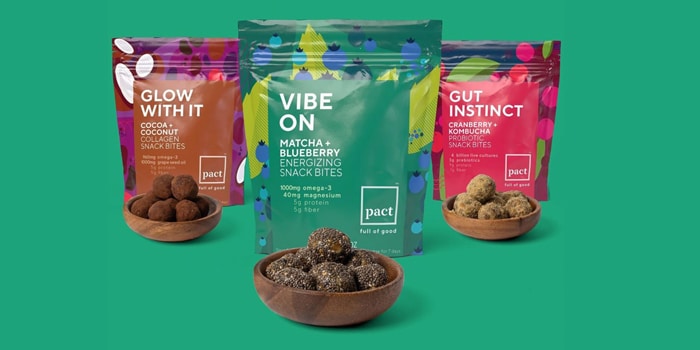 6. Tyson Launches New Functional Snack Brand
In another example of a strategic focusing on function, in July Tyson Foods began testing Pact, a line of chilled snack bites made with fruits, nuts, extracts and seeds. Pact offers consumers protein ( 8-11 grams per serving, depending on the SKU), fiber (4-7 grams per serving) and omega 3's (350-1000 mg per serving), along with probiotics or magnesium.
The line launched on crowdfunding site Indiegogo as a means of conducting consumer research, where 395 shoppers purchased the products. Tyson subsequently shipped the first batch of bites out in November while continuing to refine the line.
"The work has not stopped," the company's site notes. "We've been absorbing all of your [overwhelmingly positive] feedback like a sponge and are already making tweaks to improve the experience for you – with an eye toward a national launch next year!"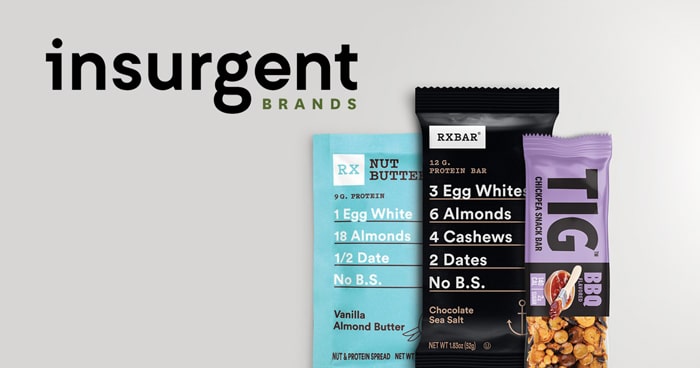 7. RX Launches New Line, Brand Under New Leadership
Right before this year's Natural Products Expo West, Kellogg-owned Chicago Bar Company, parent company of RX, announced it had rebranded to Insurgent Brands to reflect its expanded portfolio offerings beyond bars.
Alongside this change, Insurgent also launched a new "contrarian" sub brand, TIG, with a line of savory lentil, chickpea and rice bars in flavors such as pizza, buffalo, BBQ and chili lime. Although the line debuted at Expo West, it wasn't until the fall of 2019 that TIG finally launched (with some tweaks) on Insurgent's website.
To support the rebrand and launch, Insurgent also announced Peter Rahal and Sam McBride had stepped down as CEO and COO, respectively, with former CFO Jim Murray assuming the role of President.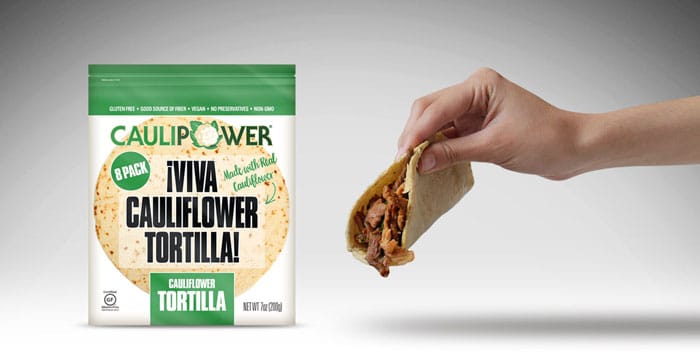 8. After Selling over 10M Pizzas, CAULIPOWER Turns to Tortillas
Following a year in which cauliflower-based products took flight, frozen brand Caulipower this year launched a new line of both regular and grain-free tortillas. After selling 10 million cauliflower-crusted pizzas in 2018, CEO Gail Becker said the company wanted to give consumers a "canvas" product that they could personalize. And although the brand in 2018 launched Sweet PotaTOASTS, its first non-cauliflower product under parent brand Vegolutionary Foods, Becker said cauliflower remains the focus; the brand also this year added cauliflower-breaded chicken tenders to its portfolio.
"Caulipower isn't about cauliflower, it's about better for you comfort foods that are convenient and taste great," Becker said. "Vegolutionary Foods really speaks to that. It's about revolutionizing vegetables.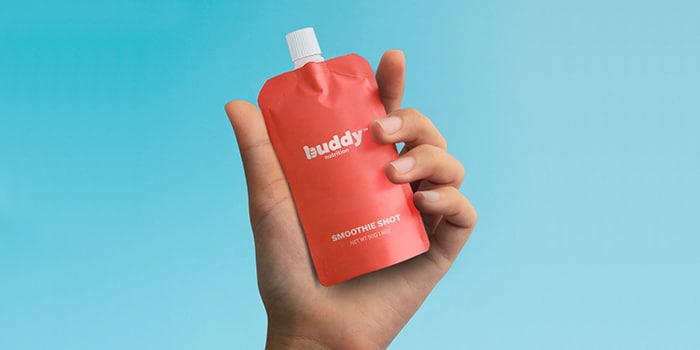 9. Hippeas Creator Launches Buddy Nutrition
Moving from puffs to pouches, this summer Hippeas creator Livio Bisterzo launched Buddy Nutrition under his Green Park Brands holding company. The line caters not only to shoppers looking for functional products but also personalized routines — each pouch of Buddy Nutrition smoothie shots is customized using an online interface. The company launched with two vegan, allergen-friendly base flavors and 26 different "boosts," resulting in 1.6 billion combinations.
Buddy has since launched powders and has plans to launch other products both online and in retail. While other brands offer personalized vitamin regimens, Bisterzo and Buddy Nutrition president Dan Obegi believe Buddy is one of the first to offer them in food versus a handful of pills.
"The supplement industry was invented 80 years ago by GNC and it's largely unchanged since then," Obegi said. "It's a bottle of premade pills that are formulated for the average person and then some uneducated person or lightly educated person says you should buy them."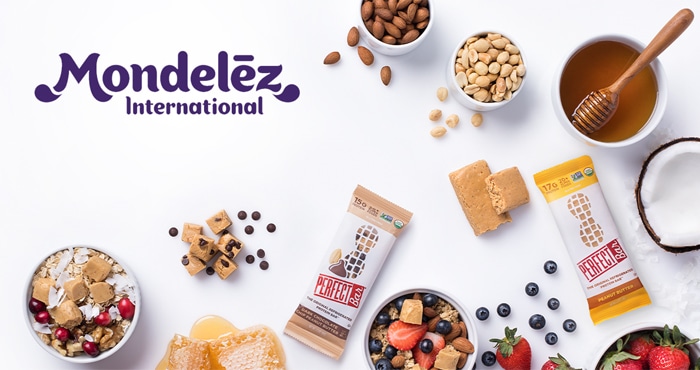 10. Mondelez to Acquire Perfect Snacks
As part of its efforts to remake itself as a snack-focused strategic that caters to a wider segment of consumers, in June Mondelez acquired the majority of chilled snacking brand Perfect Snacks.
Terms of the deal were not disclosed. In a release, Mondelez reported that Perfect Snacks was in roughly 27,000 doors and generated approximately $70 million in net revenue in 2018.
Founded in 2005 by the Keith family, Perfect Snacks has, over the last decade, grown beyond its flagship line of bars into bites, chocolate covered nut butter cups and a line of kids' bars. The deal, co-founder Bill Keith told NOSH earlier this year, will help them solidify the brand's position, launch new products and expand distribution in the upcoming year
"We wanted to solidify our position and we wanted to stay the leader. We think we're already head and shoulders above the competition because of the head start we had paving this way," Bill Keith told NOSH. "But it comes down to what's best for the brand, all pride aside."