Perfect Snacks Co-Founder: Mondelēz Deal Will 'Solidify our Position'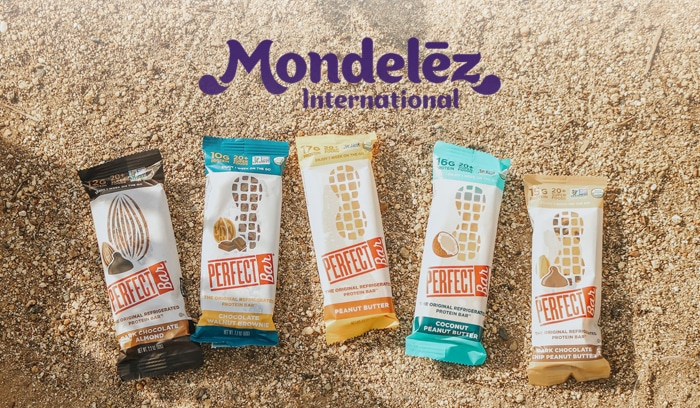 It's been a long journey from a homemade snack recipe to a global snacking powerhouse, but that's where Perfect Snacks ended up last week when Mondelēz International announced that it had acquired a majority ownership stake in the refrigerated snack brand.
The deal's two sides had big stakes: for Mondelēz, it's one more step in a larger reinvention strategy. For Perfect Snacks, there's an attempt to consolidate its first mover advantage while providing the opportunity to ride out uncertainty around future growth and the ultimate trajectory of fresh snacking.
Perfect Snacks co-founders Bill Keith (CEO) and Leigh Keith (president) told NOSH that the team decided to seek a strategic partner roughly a year ago. The company, Leigh Keith said, not only was approaching $100 million run rate and had grown 80% in 2018, but also was preparing to enter new retail channels such as foodservice and convenience and needed assistance.
"You don't want to get that wrong," Leigh Keith told NOSH about the new opportunities. "We knew a partner could help ensure that we did it right the first time."
Although the Keiths could have sought capital from other private equity firms — CPG focused investment firm VMG was the brand's only previous institutional investor — the team decided that only a strategic could bring the necessary skills needed.
The Keiths also wanted to maintain autonomy. Although Perfect Snacks will report to Glen Walter, EVP & President of Mondelēz North America, the company will operate as an independent business entity and maintain its headquarters in San Diego — an arm's length arrangement similar to Mondelēz's previous acquisitions, Tate's Bake Shop and Enjoy Life Foods.
Bill Keith told NOSH that while the brand may tap into Mondelēz' sales experience in new channels, he believes that Perfect Snacks will determine the amount of assistance from their new parent company. Walter shared with NOSH that the arrangement will allow Mondelēz to help accelerate growth "where appropriate" while still "nurtur[ing] Perfect Snacks' entrepreneurial spirit."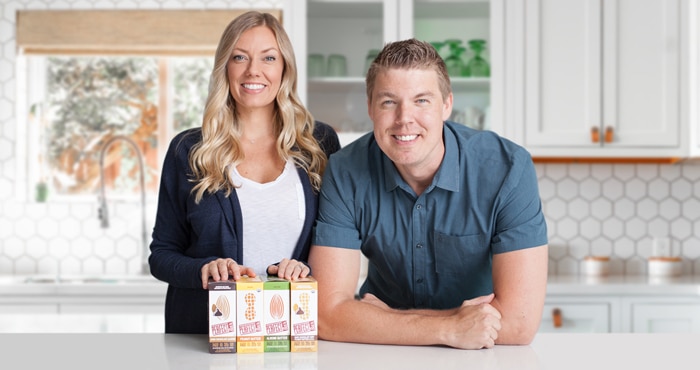 A Focus on Velocity to Power Growth
While some channels may be new for the company, in grocery, mass and natural retailers, the Keiths say they've fine-tuned their approach for developing strong velocities and repeat sales. According Leigh Keith, the brand sees an 84% repurchase rate once a consumer buys a Perfect Snacks product. About two years ago, she added, the company decided to switch its marketing focus and move away from large scale sampling events. Instead the brand dialed in its digital marketing efforts around education (such as where to find Perfect Snacks on shelf) and increased in-store demos.
"Velocity has always been our number one focus, " Leigh Keith said. "We're going to get a return on our investment as we bring each and every customer into the fold. And how we've done that is by perfecting our in-store and on-screen approach."
The online emphasis not only drove consumers to Perfect Snacks' e-commerce store, which saw a 100% increase in sales last year, but also helped develop a strong online community. It's that customer base — and understanding of the millennial consumers — that Mondelēz has increasingly been trying to tap into over the last few years.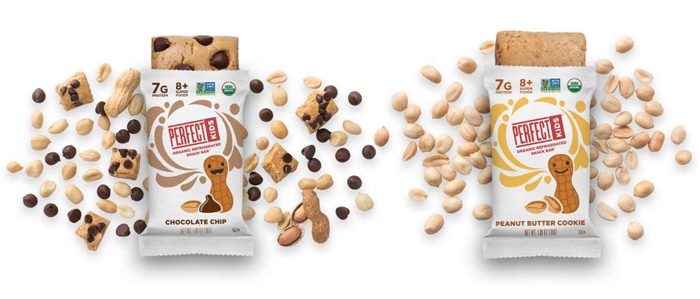 A Shift in Strategic Objectives
In late 2017 Dirk Van de Put assumed the role of Mondelēz CEO from Irene Rosenfeld, who had spent over a decade with the company, first as the CEO of Kraft and then as the CEO of Mondelēz, which spun off from Kraft in 2012. At roughly the same time, Walter also came aboard from the Coca-Cola Company to head up the North American business.
Since then, the duo have reshaped Mondelēz's U.S. business. Last year Van de Put launched a new strategic plan that emphasized accelerating top line growth in place of a previous focus on simply costs and margins.
Van de Put and Walter also focused on connecting with consumers. The company acquired premium cookie brand Tate's in 2018 and redesigned the packaging of legacy products Triscuit and Wheat Thins to emphasize their clean and "real food" ingredient lists. While certainly not better-for-you, indulgent snack Oreo has also been reshaped for the current generation, with limited edition launches designed to appeal to Millennials' love of new and novel flavor trends.
Within Mondelēz, the company also launched Snackfutures, a means of both incubating new brands and making investment bets in companies such as Uplift Foods and Hu Kitchen and Products. The division has been tasked with generating $100 million in revenue growth by 2022.
But all of these efforts have largely focused on the center of the store in categories that have increasingly struggled to maintain relevance with the better-for-you consumer. According to a recent 2019 study by research firm IRI, the fresh perimeter has grown over $7 billion since 2014. And although sales growth of fresh foods in the perimeter have slowed in recent years, IRI found, products that embraced "convenience, health and indulgence" continue to see consumer interest.
Perfect Snacks, Walter told NOSH, represents Mondelēz's entrance into this potentially lucrative area of the store.
"Our consumer-centric growth strategy drives our decision-making and we're seeing consumers increasingly attracted to refrigerated snacking products," Walter said. "We're on a mission to lead the future of snacking and this further expands our position in the broader snacking space, including the fast-growing well-being and refrigerated snacking space."
The anticipated entrance of players like Mondelēz, along with smaller competitors, also played a role in encouraging Perfect Snacks to seek a strategic partner. Bill Keith told NOSH that the team knew that they needed to become more "sophisticated" in meeting additional consumer need states and extending the day parts for which consumers turn to the brand — or else risk losing share.
"We wanted to solidify our position and we wanted to stay the leader. We think we're already head and shoulders above the competition because of the head start we had paving this way," Bill Keith told NOSH. "But it comes down to what's best for the brand, all pride aside."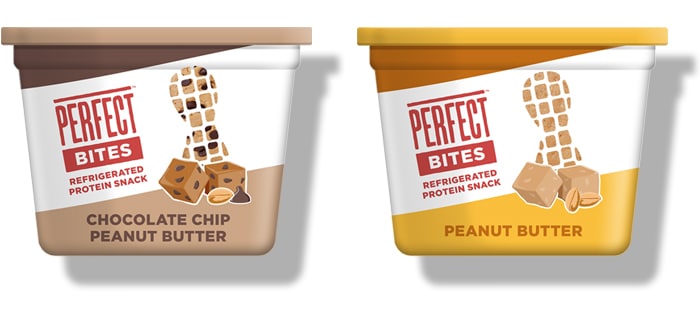 A Hazy Future
Still, there's uncertainty about the future of retailers' plans for their refrigerated grab and go sets. The Keiths initially expected a full refrigerated bar set to grow, but that perspective has changed, according to Leigh Keith. Only Whole Foods Market, she said, established a refrigerated bar buyer, while most retailers now have one buyer who evaluates all chilled snacks. Now, the Perfect Snacks team believes the set will have only a few bars and then a variety of other snacks — such as hummus and chip combos and Peckish's "perfectly boiled" eggs.
Also uncertain is the final destination for that set in within the store footprint. Right now, products tend to be scattered throughout, with variation in location from banner to banner. But, with the weight of Mondelēz behind them, Leigh Keith said, she expects there will be more power to help shape where that set is located and what products are in it.
"We really will be the spearhead of a new category for them. We know that they plan to build out the fresh snacking set not only with our product but also with other products that can make it really become potentially a division and bigger part of their brand," Leigh Keith said. "It's a good position to be first in line when it comes to that growth plan."
And that plan may result in a more diversified Perfect Snacks portfolio. Although the Keiths said that all new offerings would be fresh and minimally processed, that still leaves a variety of options. To start, the company plans to launch a new "platform" in the fourth quarter of the year. The Keiths told NOSH the line already has nationwide distribution commitments and will be cold-pressed.
Bill Keith added that retailers have been receptive to new innovations from Perfect Snacks as they observe shoppers switching to e-commerce options for "pantry loading" and being driven into stores based on perimeter options.
But regardless of what the future holds for Mondelēz or Perfect Snacks, the Keiths told NOSH they are in awe of how far their family-operated business, which was built on their father's recipe, has come. Although the patriarch of the Keith family passed away several years ago, Leigh Keith told NOSH the family thinks of him daily.
"We're just a bunch of homeschooled kids that rolled up our sleeves and did our best," Leigh Keith said. "We have to look around and wonder 'how did we get so lucky?' I think the old man upstairs has something to do with that."