Halo Top Sold to Blue Bunny Producer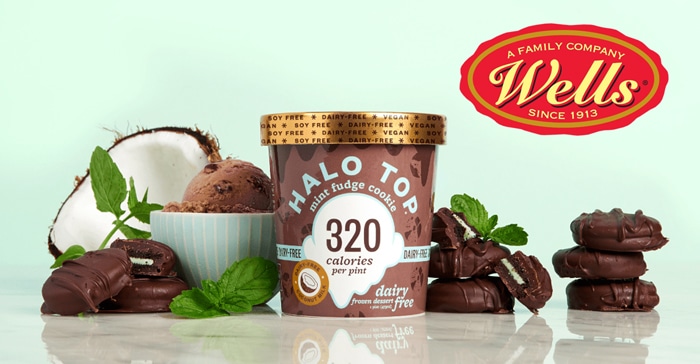 Low-sugar, high-protein frozen phenomenon that briefly captured an outsize share of the frozen dairy aisle, Halo Top manufacturer Eden Creamery has been sold to Ice Cream manufacturer Wells Enterprises, Inc. Terms of the deal, which is expected to close this month, were not disclosed.
Founded in 1913, Le Mars, Iowa-based Wells is the largest privately held ice cream manufacturer in the United States and the country's second largest ice cream manufacturer. The family-owned company currently produces four brands — Blue Bunny, Bomb Pop, Blue Ribbon Classics, and Chilly Cow and licenses the SorBabes line of lower-sugar, plant-based sorbets. Halo Top will offer the producer its first major brand in the natural channel.
As part of the deal Halo Top President and COO Doug Bouton will license the Halo Top brand outside of the United States and Canada as part of a new company he plans to operate after the deal closes. In a release, Wells stated that Halo Top customers and consumers should expect to see "no interruptions in service" as well as no changes to formulation. A Halo Top spokesperson told NOSH Wells was "unable to discuss future plans for the brand at this time."
"Halo Top met a consumer need that no one else in the category was serving," Mike Wells, CEO and President of Wells, said in a release. "We have the sales and marketing expertise, but more importantly the passion, to help grow this brand even further."
Wells has been on an expansion kick over the past year, opening and acquiring more plants to broaden its geographic reach. Last week Wells announced it would acquire a Unilever ice cream manufacturing plant located in Henderson, Nevada and in April, the company acquired Fieldbrook Farms, a private label and co-manufacturer of ice cream and frozen novelty products from Arbor Investments. At the time, a press release stated that Wells and Fieldbrook's combined workforce would be at over 3,800 people, producing roughly 200 million gallons of ice cream per year.
Founded in 2012, Halo Top quickly attracted consumers, and spurred dozens of imitators from both large companies and small entrepreneurial brands. Recently, chased by competition, the company has tried to diversify its line in order to maintain its first mover advantage, opening scoop shops and launching non-dairy offerings in the second half of 2017. Earlier this year, Halo Top also launched ice cream pops.
Despite attracting competition, Halo Top tried to maintain relevance by creating a lifestyle brand that goes beyond the product itself — even inspiring the "Halo Top Diet" where consumers ate only pints of Halo Top for every meal. The company parlayed this notoriety into international expansion, launching abroad in Australia, Canada, The Netherlands, The UK and more.
Well's acquisition of Halo Top comes after the producer launched its own Halo Top alternative, Chilly Cow, in March 2018. The brand debuted with a line of ice cream bars and half-pints available in seven flavors and has since expanded to also include ice cream cones and sandwiches. By using ultra-filtered milk and sweetening with erythritol, Chilly Cow offered shoppers indulgent flavored treats with 55% fewer calories, 70% less fat and 60% less sugar than conventional ice cream offerings. In general, Chilly Cow pints are comparable, if not lower in calories and fat then similar Halo Top offerings, which rely on both erythritol and stevia as sweeteners.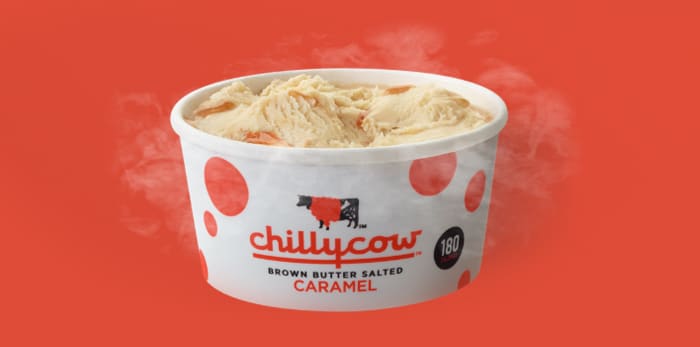 Halo Top has reportedly long been considering a sale, with discussions dating back to summer 2017. In January 2018 Unilever was reported to have backed out of acquiring the brand for an asking price of $2 billion. Unilever went on to release its own responses to Halo Top in the form of low-calorie Breyer's Delight and probiotic, high-protein, low-calorie Culture Republik.
But while sugar remains anathema to many consumers, low-fat has gradually fallen in popularity, in some cases replaced by high-fat products aimed at consumers interested in ketogenic diets. For example, low-fat ice cream competitor Enlightened launched last month a new ketogenic line of frozen desserts.
In 2017 Halo Top announced it was the "best-selling pint in America," ahead of category leaders such as Ben & Jerry's and Häagen-Dazs. According to the company Halo Top had seen a 2,500 percent increase in sales over the previous year. In 2017 the company was number five on the Inc 5000 list, with 2016 revenue of $ 49.1 Million and 3-Year Growth of 20,944%. In 2018 IRI called out Halo Top as the research firm's top-selling "pacesetter brand", stating the company had pulled in $342 million in sales in the previous year. The company failed to make the Inc 5000 list in 2018 or 2019.
For Halo Top, the deal is expected to hopefully help the brand recoup some of its growth by streamlining processes.
"As Halo Top continues to mature, Wells' expertise in everything from operations, to managing brands, to making ice cream products for over a century will help Halo Top become an even better product and stronger brand," Justin Woolverton, Founder & CEO of Halo Top said in a release.
UBS Investment Bank acted as the financial advisor to Wells with J.P. Morgan Securities LLC acted as Halo Top's lead financial advisor, with Barclay's co-advising.