After Selling over 10M Pizzas, CAULIPOWER Turns to Tortillas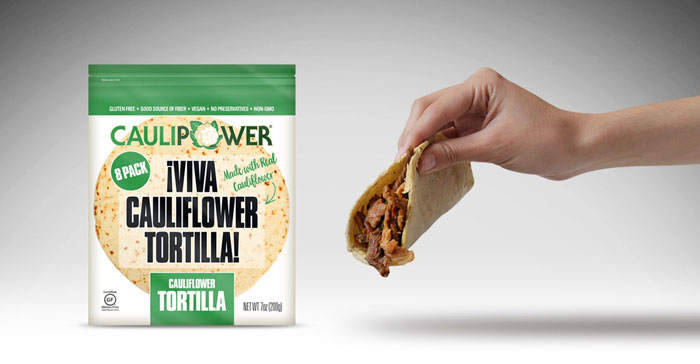 The hottest vegetable of 2018 hasn't jumped the shark yet.
Caulipower, a brand under the Vegolutionary Foods umbrella, today announced the launch of its newest frozen innovation, the cauliflower tortilla. Available in regular and grain-free varieties, the frozen tortillas will retail for $6.99 an 8-pack.
Founder and CEO Gail Becker said the line was inspired by seeing customers customize the company's pizza crusts and cauliflower baking mix as well as its line of Sweet PotaTOASTS.
"I thought, what else can people take, use as a canvas, make their own, make better, personalize, make for their family? And tortilla kept coming to the top of the list," Becker said. "Being a canvas for people is a great way to establish a relationship with them, because it becomes very personal."
Last fall Becker created Vegolutionary Foods to serve as an umbrella brand of vegetable-forward products and simultaneously launched Sweet PotaTOASTS, the company's first non-cauliflower product. Becker plans to launch two new innovations later this year.
"Caulipower isn't about cauliflower, it's about better for you comfort foods that are convenient and taste great," Becker said. "Vegolutionary Foods really speaks to that. It's about revolutionizing vegetables."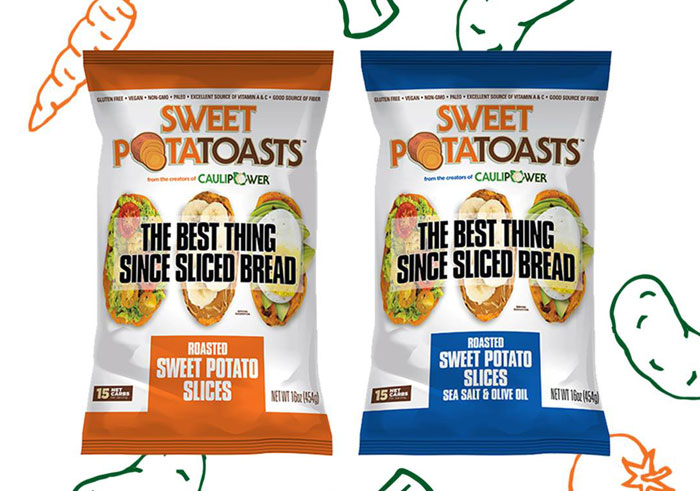 However, Becker isn't moving beyond cauliflower just yet, as there's certainly still consumer interest. In 2018, the company's first full year in business, Caulipower's 11 SKUs generated $45 million in revenue, with over 10 million pizzas sold at an average rate of one every three seconds, according to Becker. The brand's products are sold in 17,500 stores including Kroger, Walmart, Safeway/Albertsons, Whole Foods, Sprouts, Earth Fare, Publix, Wegmans and more.
This growth comes despite the fact that 2018 saw increased competition on the cauliflower front. Along with a rising popularity of cauliflower-pizza brands in stores as well as restaurants, but private label products are also embracing the brassica. Trader Joe's, for example, has released everything from cauliflower cheese dip to cauliflower latkes for Hanukkah.
Becker said she welcomes the competition from other brands, assuming that they adhere to her same commitment to quality.
"What I don't like is when people are trying to capitalize on a trend where the product is not as good, doesn't use great ingredients and doesn't taste good. That I don't like and I think takes away from the great goal that we're all trying to achieve," Becker said. "I'm not a 'me-too' and I like to be first, to take risks and to do things that haven't been done before. We've been lucky, they've paid off. Maybe one day they won't. But we sure as hell aren't going to stop trying."