The Checkout: KFC's Plant-based Chicken Sells Out, Friends of the Earth Fights Impossible Foods
Welcome to The Checkout: an express lane for weekly news you need to know, always 10 items or less.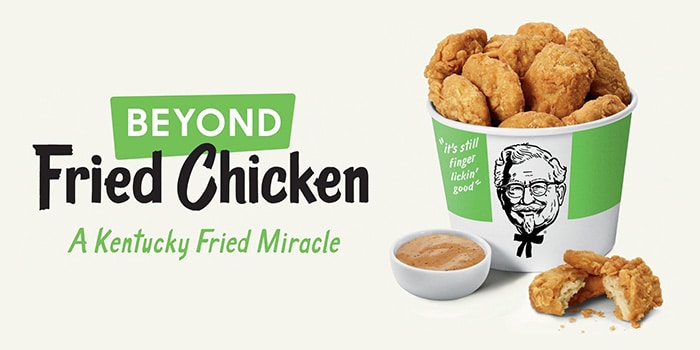 Bye Bye, Chicken: KFC's Plant-based Chicken Sells Out in Under 5 Hours
Kentucky Fried Chicken (KFC) this week became the first American fast food chain to sell plant-based "chicken" — and it sold out in under five hours. Nuggets or boneless wings made with Beyond Fried Chicken, a partnership with plant-based brand Beyond Meat, were offered at a Smyrna, Georgia location, where the line of people waiting to try the chain's fried, seasoned, plant-based creation wrapped around the building.
Calling it a "Kentucky Fried Miracle" on Twitter, the company also told the New York Times the amount of plant-based chicken sold in those five hours is close to the amount of regular popcorn chicken the restaurant sells in one week.
As the plant-based battles heat up, and larger companies jump in the ring, Beyond Meat is chasing Impossible Foods' larger presence in foodservice, which includes Burger King, Red Robin and White Castle, just as Impossible enters retail next month. Whether Beyond Meat can meet the meat-free demand remains to be seen — a few nuggets and boneless wings at a time.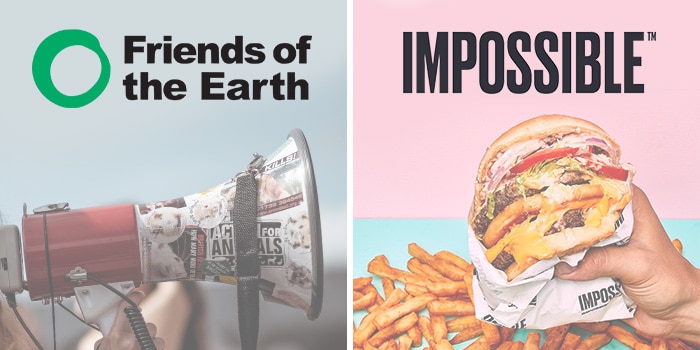 Fighting the Impossible: Friends of the Earth Objects Impossible Foods' Grocery Rollout
Environmental organization Friends of the Earth is firing back at Impossible Foods, just as the plant-based company prepares to enter grocery next month. The group alleges that the "magic ingredient" that makes Impossible Burgers taste (and bleed) like meat — called heme — has not been properly assessed for safety, noting it has not been independently tested by a third-party lab.
Indeed, the Food and Drug Administration (FDA) questioned the ingredient's safety in 2015; though it did not have generally recognized as safe (GRAS) approval at the time, the FDA later that year concluded it wasn't unsafe and thus could still be sold. Now the ingredient is back in the juicy spotlight, just as Impossible Foods prepares for a much-anticipated retail launch.
Also known as soy leghemoglobin, heme protein is found in all living things — and contains genetically modified yeast, which Friends of the Earth strongly opposes. According to a Bloomberg article, the organization said "the FDA cannot know whether there could be adverse reactions to the GMO-derived SLH in the intermediate to long-term," until further testing is completed.
Beyond its ingredients, questions about sustainability surround Impossible Foods as it continues to assert its plant-based power, having closed a $300 million funding round in May.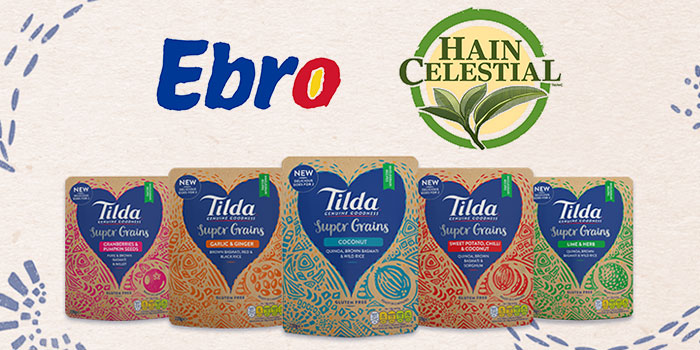 Hain Celestial Sells Tilda to Ebro Foods for $342M
Continuing efforts to consolidate its portfolio, organic and natural products company Hain Celestial this week announced the sale of basmati and specialty rice brand Tilda to Spanish rice and pasta processing company Ebro Foods for $342 million in cash. A portion of proceeds will be used to pay down debt and the remainder is being evaluated to achieve the best shareholder value, according to a release. Purchased in 2014, Tilda, which has most of its sales in the U.K., is expected to contribute about $200 million in net sales and $25 million of adjusted EBITDA for the fiscal year ending June 30.
"Tilda is a strong brand, but one that was facing significant input cost pressures due to increased government regulations," Hain Celestial CEO Mark Schiller said in the company's Q4 earnings call yesterday. "As a result, EBITDA had been stagnant for several years. By divesting Tilda, our growth rates will accelerate, and we'd further reduce our input cost risk."
In Q4, the company's net sales were $557.7 million, a 10% decline from the same period in 2018. The 25 year-old company, which owns brands like Bearitos, Arrowhead Mills and Celestial Seasonings, has struggled to keep up as the natural food space soars and has aimed to streamline its portfolio in recent years.
"This sale is another example of us executing our strategy," Schiller noted on the call. "It simplifies our organization, reduces risk and allows us to better focus our resources in places where we can create significant value for shareholders."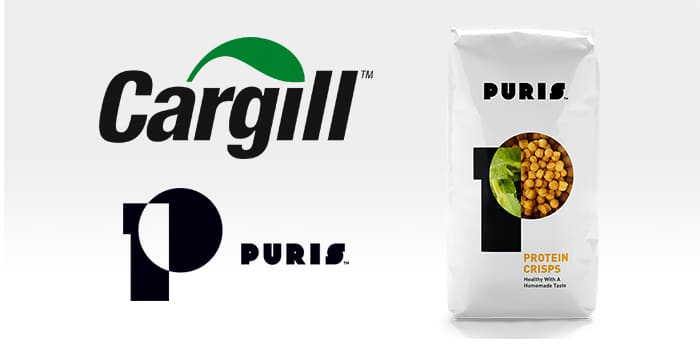 Cargill Invests $75M in Puris Pea Protein
The future of plant protein is anything but pea-sized. Food producer and distributor Cargill is investing an additional $75 million in pea protein maker Puris, North America's largest pea protein producer. This marks Cargill's second investment after an initial $25 million in 2018. The new investment will enable Puris, one of Beyond Meat's major suppliers, to more than double production of pea proteins, starches and fibers by opening a third facility: a 200,000 square-foot plant in Dawson, Minnesota, expected to come online by late 2020.
"This is more than a pea protein facility. This is the future of food," said Tyler Lorenzen, Puris' president, in a release. "This investment will grant Puris the ability to support more food companies, more farmers and more consumers faster."
New pea-protein-based food and beverage launches grew by 19% compound annual growth rate (CAGR) globally from 2016-2018, according to Innova Market Insights. Indeed, pea protein is making its way into more mainstream packaged foods, from plant-based burgers to canned beans.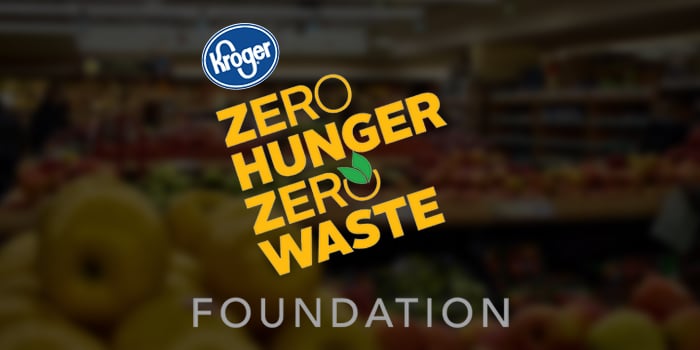 Kroger Zero Waste Innovation Fund Announces Cohort
Grocery retailer Kroger is rewarding companies that have innovative ideas to fight food waste. After holding an open call earlier this year and receiving 400 submissions, the company this week announced the first cohort for its 'Innovation Fund,' part of its Zero Hunger | Zero Waste initiative that aims to fight hunger and eliminate waste across the company by 2025.
Winners include produce delivery service Imperfect Produce, product sourcing app Food Forest, surplus food distributor Replate, organic waste converter Mobius, protein gummy brand Ripe Revival, frozen produce supplier Seal the Seasons and food waste AI tool Winnow. Each project will receive between $25,000 to $250,000 of an allotted $1 million. The criteria for the selection process included alignment with the Zero Hunger | Zero Waste mission, potential for positive impact, ease of implementation, geography, and measurability and scalability, according to a release.
"The Foundation's first cohort of innovators were selected due to their big ideas, shared vision and collaborative spirit," Jessica Adelman, president of Kroger's Zero Hunger | Zero Waste Foundation, said in the release.