Celestial Brings Back Iconic Look After Customer Tea-Trum
To avoid losing the attention of today's easily distracted shopper, many brands seek to establish brand loyalty by developing deeper relationships with their consumers. Facebook, Twitter, Instagram, Snapchat, websites, ecommerce stores — there are many ways for brands to "talk" to their consumers.
What happens, however, when the communication you get isn't positive?
In the fall of 2015, Hain Celestial-owned Celestial Seasonings tea altered its familiar packaging. Now, just over a year later, the brand has announced that due in part to consumer feedback, it's going back to "new" packaging that's virtually the same as its older packaging.

That wasn't the plan in August of 2015, when the company decided it was time to usher in a new chapter for the brand, which was started in 1969. Gone was the colorful, whimsical painting-inspired imagery in place of clean, modern, and according to some consumers, stark packaging. The idea was to identify a "hero image" for each flavor and focus just on that image on the package.
"When we embarked upon the opportunity to refresh our package, we really had our consumers' best interest in mind in terms of improving and facilitating an enhanced shopping experience for them," David Ziegert, General Manager for Celestial Seasonings, noted. "We thought it would be a simplified version of the classic packaging that we had, which was going to allow it to stand out on shelf and be more identifiable for consumer."
That may have been the intent, but the result was that consumers weren't pleased.Tea time was ruined, they said, threatening that they would no longer buy the product, or, at the least, they would be forced to save their old boxes and "decant" new tea into them.
"The feedback that we got, was that for the new package, from the consumer's perspective they were confused," Ziegert said. "Because they had one expectation that they were going to see very colorful, artful packaging from Celestial Seasonings and the execution we had in front of them didn't meet their expectations…What we heard from them was that it was missing. It was missing the emotional connection."
Six months after launch, the company knew the new look wasn't working. Research, sales, buyers, all feedback pointed that a change was needed, and quickly.
Ziegert said the brand thought about attempting a entirely new, third look but instead just decided to do a minor refresh on the older look and bring it back to stores. It was a quick, responsive and decisive choice for a brand owned by a huge CPG company — a business type that is often accused of moving too slowly.
There are slight changes to the new packaging but Ziegert says it would require a close study to pick them out. The colorful imagery is back, as is the Celestial Seasonings logo "badge."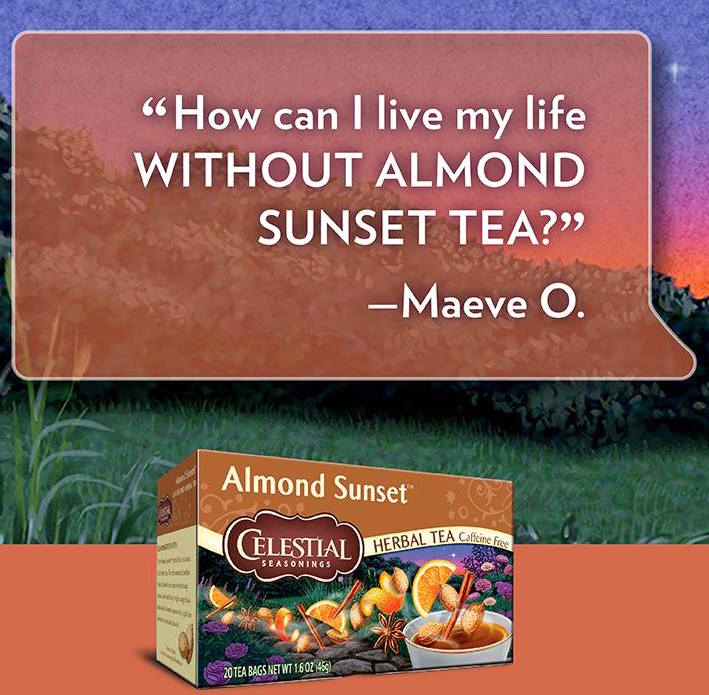 To celebrate the packaging's return, the brand launched a "Magic of Tea" marketing campaign. It also re-released Almond Sunset Herbal Tea, which had been discontinued for over a decade and had long been requested by consumers.
In the spirit of open communications, Celestial sent over 1,500 hand signed letters from Ziegert –along with his phone number and a coupon — to every customer that had complained about the new look.
Again, social media proved decisive: The Facebook post announcing the packaging change received over 4,000 "reactions" or "likes," 290 comments, and was shared 235 times.
"[Shoppers] are over the moon excited and thrilled that Celestial Seasonings is a company with integrity," Ziegert said. "A company that listens to them and that their feedback goes so far as to really set the direction of the company."