Big CPG Takes a Bite of Growing Plant-Based Meat Market
As summer grilling season gets underway, plant-based meats are fueling the fire — and more big food companies want a bite of the action. Fresh, plant-based burgers that closely mimic meat are gaining steam from established brands like Lightlife, and soon from traditional giant Nestle, marching alongside major players Beyond Meat and Impossible Foods; meanwhile, both Perdue and Tyson are aiming to attract flexitarians with new blended products.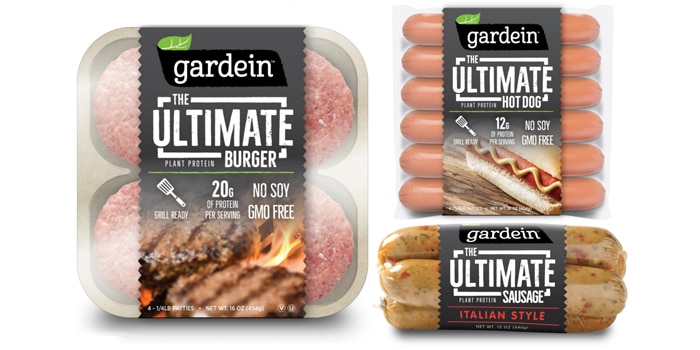 The most recent addition to the bleed-like-meat substitute category, Conagra, America's fourth largest food company, sees a $30 billion opportunity in its Gardein brand, CEO Sean Connolly said during the company's fourth quarter earnings call last week. Conagra will soon expand Gardein into the refrigerated section with "the next generation of beefless burger," along with plant-based sausage and hot dogs; further, frozen plant-based chicken products will launch under legacy brands like Healthy Choice and Birds Eye with a Gardein sub-label.
Over the next 10 years, plant-based meat sales are predicted to increase by 1000% to reach $140 billion, according to investment firm Barclays.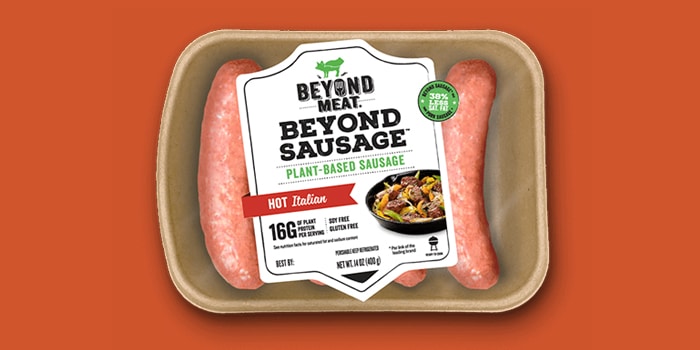 Plant-based category kingpins Beyond Meat and Impossible Foods are thriving: Beyond Meat had its IPO in May and last week launched fresh plant-based Beyond Beef, a product designed to look and cook like real ground beef, into the meat aisle in grocery stores. The company already has a frozen ground beef substitute, Beyond Beef Crumbles, in two flavors, along with two varieties of Beyond Sausage. Available in over 35,000 retail and food service outlets, including T.G.I. Friday's and Carl's Jr., Beyond Meat generated $87.9 million in 2018 sales, a 170% increase from 2017, according to SEC filings. Impossible Foods closed a $300 million funding round in May and recently debuted in Burger King; it's currently in over 9,000 restaurants, and with its wide growth is still being hamstrung by production shortages. Still, it plans to expand into retail this year.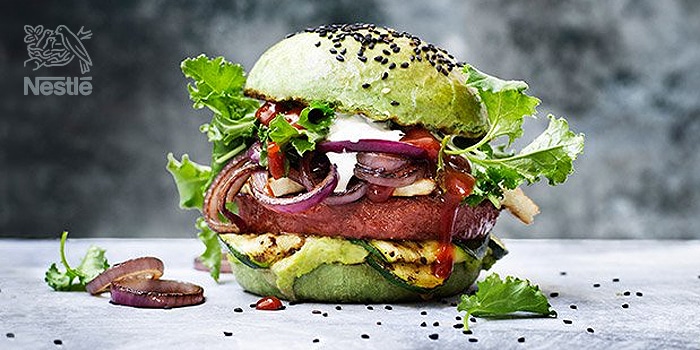 While Beyond Meat and Impossible Foods vie for prime positions on consumers' plates, larger brands also want their share of the plant-based pie. Nestle, the world's largest food company, will launch a fresh, pea-based Awesome Burger under its Sweet Earth brand in retail this fall. The brand touts the Awesome Burger as a more nutritious offering than the competition's, with six grams of fiber per burger, versus the three grams in both the Beyond Burger and Impossible Burger.
Forty year-old Lightlife Foods, the top refrigerated alternative protein brand in U.S. retail, also launched a raw plant-based burger into retail and food service in February, along with plant-based ground beef, bratwurst and Italian sausage.
Meanwhile, classically meat-focused brands are looking to add a touch of green to their offerings — with blended, flexitarian-friendly products.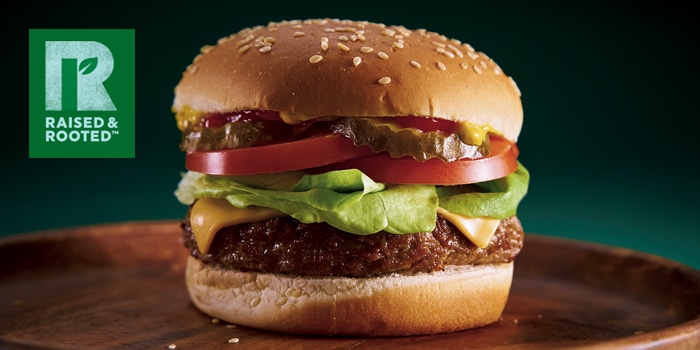 After divesting from Beyond Meat, Tyson, the biggest meat producer in the U.S., will launch Raised & Rooted, with fresh beef and vegetable blended burgers this fall and plant-based chicken nuggets later this summer. Tyson also recently launched sausages and meatballs blended with chicken and plants, such as chickpeas, black beans, quinoa, lentils and barley, under its Aidells brand and has invested in mushroom-based protein company MycoTechnology and cell-based meat producers Memphis Meats and Future Meat Technologies. Perdue Foods, another major meat producer, will launch Chicken Plus, a line of frozen nuggets, tenders and patties that blend white meat chicken with cauliflower, chickpeas and plant protein, in September.
Beyond Meat's frozen plant-based chicken strips were discontinued earlier this year while a new recipe is being developed, according to the company's website.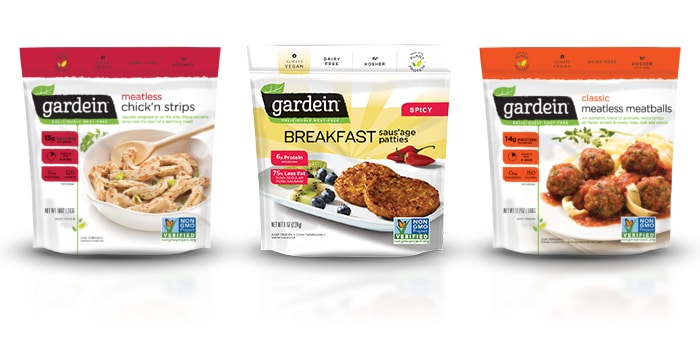 Then there's Gardein: a freezer section staple that's the second largest meat alternative brand — and quadrupled in size over the last four years, with annual sales of $170 million across retail and food service, Connolly told listeners on the earnings call. Those numbers may be surprising, Connolly noted; as part of Conagra's portfolio after acquiring Pinnacle Foods in 2018, he said the Gardein platform is still "underdeveloped," despite the popularity of its wheat, grain and vegetable-based products, such as Chick'n Strips, Meatless Meatballs and alternative breakfast meats.
"We think there's no brand that better illustrates the enormous long-term opportunity ahead than Gardein, a real jewel in the portfolio that we haven't spent a lot of time capitalizing on in the market," Connolly said.
In 2019, meat substitutes have seen a 24% increase in dollar sales year over year to become a $671 million industry, with 60% of American consumers interested in consuming less meat, according to data by research firm IRI. On the call, Connolly said that Conagra is eyeing plant-based share in both the fresh and frozen categories.
"The opportunity shouldn't be viewed as just a percentage of fresh meat; we think the opportunity is a percentage of all foods that contain meat," he said. "Based on this view, our analysis shows that plant-based meat alternatives could achieve a 15% share of both of these market segments. That means the opportunity here could be in the range of $30 billion, just in the U.S. — and there's even more opportunity internationally."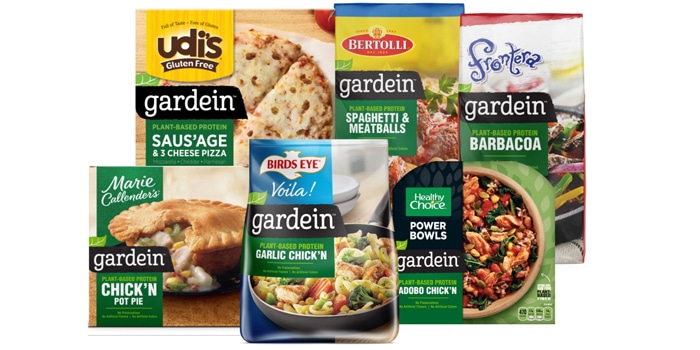 Thus, Conagra is looking beyond just the burger patty to satiate plant-based appetites. According to the company's internal reports, chicken is "by far" the most popular animal protein, so new product offerings include more frozen chick'n meals, such as a plant-based Adobo Chick'n Bowl, along with new refrigerated plant-based hot dogs and sausages, with the new innovations expected to be in production by this fall.
"While plant-based burgers are getting a lot of press these days, it's instructive to take a step back and look at what's really going on in meat consumption," Connolly said. "The relative size of animal protein consumption serves as a useful guide for how to think about the market opportunity for plant-based alternatives."
According to a Euromonitor report, 55% of respondents said the market is lacking in meat substitutes. The report also notes the top reasons for interest in plant-based food: climate concerns, health ambitions, animal welfare and price. It remains to be seen whether Conagra's refrigerated plant-based burger will offer competitive enough pricing to threaten the dominance of Beyond Meat and Impossible Foods, but its ability to launch new innovations under "icon brands" should help grab consumer attention, Connolly added.
"Velocity is always stronger when it's not a new brand in an established space," he said.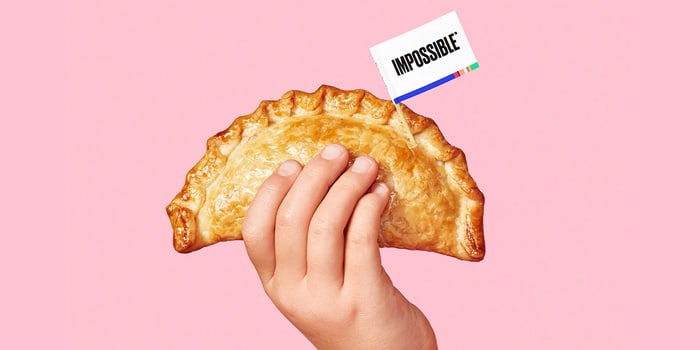 Jeffrey Robards, global head of consumer food at investment firm Alantra, said that when it comes to quality, Beyond Meat and Impossible Foods are still unmatched in the market.
"If the big food companies are able to launch products that are just as good and offer them at a better price, then Beyond Meat and Impossible Foods may face some significant headwinds," Robards noted. "So far that has not happened — and that gives Beyond Meat and Impossible Foods runway to stay ahead of the competition."
As big companies launch similar offerings, the two current category leaders must establish cost-effective production plans to meet demand and remain competitive, he said, noting that there's time to sort out any issues before the market becomes crowded with fresh non-meat.
"I don't think that the shortages are really an issue for Impossible Foods until there are truly competitive offerings in the market," he said.