The Beauty Inside: 'Imperfect Picks' Rescues Defective Packaged Goods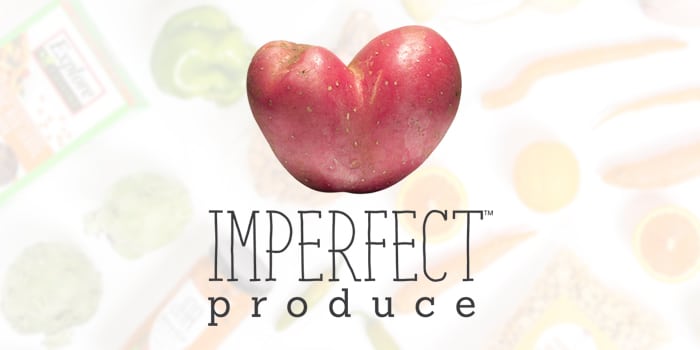 Brands can spend months refining their packaging, formulation and product offerings. But what happens when something goes awry? A misprint on a label. A product that just isn't perfect.
For many brands, it means wasted time, labor and costs. Ben Simon sees these small imperfections as opportunities. As founder and CEO of Imperfect Produce, a produce delivery service currently available in 23 U.S. cities with about 200,000 customers, Simon is leading the fight to end food waste via realistic solutions to engage consumers with food.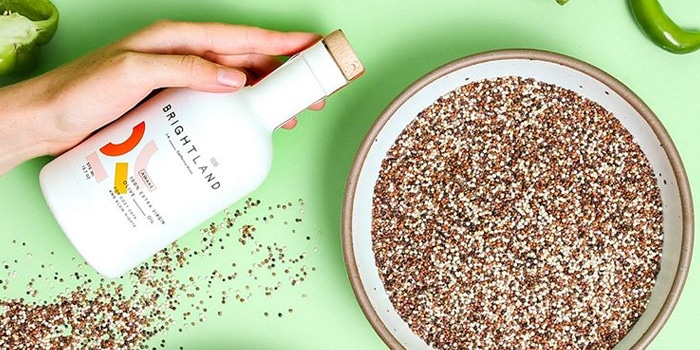 Since launching in 2015, Imperfect Produce has focused on more perishable items, such as fruits and vegetables. But in May, the company started testing a program to rescue packaged staple items with slight flaws preventing their sale in stores, including grains, lentils, nuts, oil, bread, dried fruits and spices. This initiative, 'Imperfect Picks,' has expanded over the spring and summer. The aim is to curb the 8 million tons of food waste that occurs in stores yearly, according to the company.
About 30-40% of the U.S. food supply is wasted, with 31% attributed to retailers and consumers, according to the United States Department of Agriculture (USDA.) The world of food waste is, well, imperfect; while the United Nations' Food and Agriculture Organization (FAO) deems produce the largest contributor to food waste, the issue extends above the ground and outside the grocery.
"Our mindset has always been to recover waste wherever it occurs, which eventually led us to expand into shelf-stable grocery items," Simon said.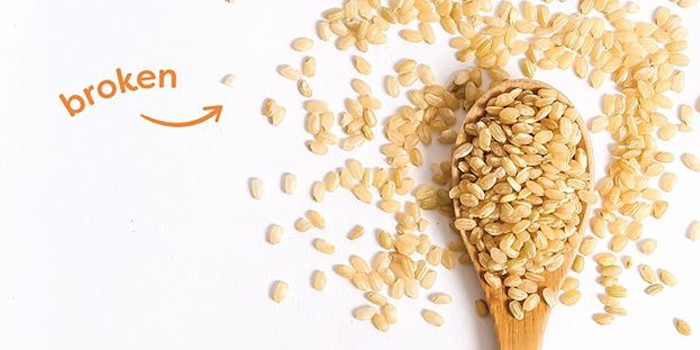 Similar to "ugly" produce, these items often go to waste due to short-coding, excess inventory, packaging changes, or not meeting the cosmetic standards accepted by retailers; these products, such as "broken" brown rice and scarred almonds, are then rescued by Imperfect Picks, which currently offers about 200 packaged items per market. While retailers like T.J. Maxx work with food manufacturers to obtain limited batches of products, Imperfect is rescuing items that would be wasted without their intervention.
For example, when Bob's Red Mill updated its packaging, Imperfect received its products that still had the former design. Other suppliers have included community-focused L.A. coffee company Skid Row Coffee and okara flour producer Renewal Mill.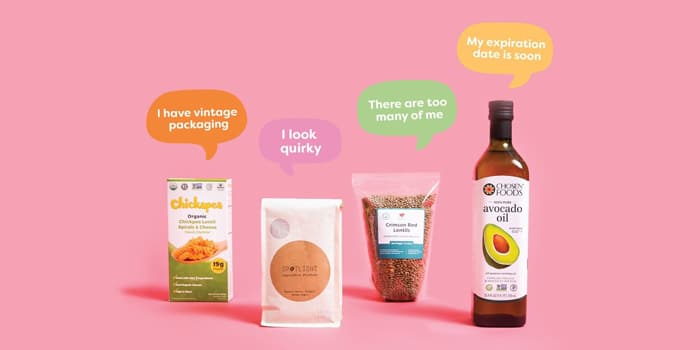 The most common situation is rescuing bulk items, which Imperfect then repackages in recyclable materials with its own branding, Simon told NOSH. For example, the company connected with an organic grain company in Montana; growers had harvested over 250,000 pounds of lentils for a big buyer, and when that buyer reduced the order at the last minute, the company had excess. Imperfect helped find the lentils a home to help the grain company cover most of its costs. In another scenario, a granola purveyor had over 800 units of chocolate granola a month before its best-by date. By offering it to Imperfect's customers at $0.99, all of it was sold before it expired.
The Food and Drug Administration (FDA) says 20% of all consumer food waste results from confusion about phrases used on packaged foods; thus the agency recently advised CPG companies to adapt "Best If Used By" as a clearer designation, with infant formula being the only product that requires a "Use By" date.
Imperfect Produce started by rescuing "ugly" produce from farms and grocery stores and delivering it to consumers for about 30% below retail cost. According to the company blog, "ugly" can refer to size, shape, scarring, discoloration, surplus or lack of consumer interest — items often left out of the mainstream market, such as broccoli leaves, for example. Imperfect's boxes start around $11 and vary based on size, selection and classification, like organic versus conventional. Customers can fully customize their box each week, with Imperfect Picks items available as add-ons.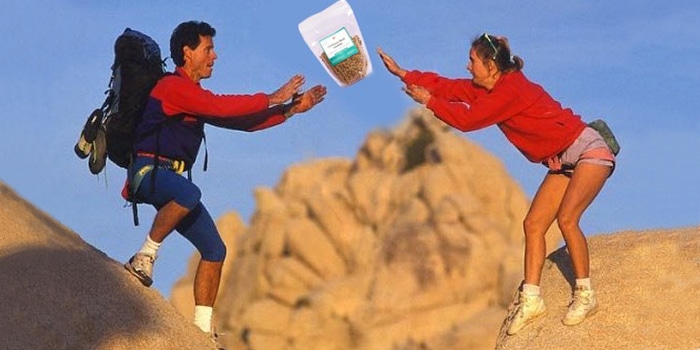 Rescuing produce, locally, when possible, naturally comes with challenges — "like playing a game of three-dimensional chess," Simon told NOSH, with his team navigating weather, trucking prices, and varying costs for produce that change by the hour, he said. Due to these factors and more, options can vary by location and seasonality. While the market for Imperfect Picks is still variable, the products often are less perishable.
The overarching goal is creating a "more flexible and sustainable food system where nutritious food doesn't end up stuck in purgatory for no good reason," Simon explained. Although some naysayers have alleged that "imperfect" food services are taking products that previously would have been donated to nonprofits, Simon said that's not the case. Twenty billion pounds of waste remains on farms after food banks have taken what they need, according to food waste nonprofit ReFED, and Imperfect takes its produce from that leftover lot. Additionally, Imperfect Produce has donated 2.8 million pounds of produce to over 100 food banks and nonprofits. Similarly, grocery stores and distribution centers waste 16 billion pounds of food, according to ReFED.
For packaged goods Imperfect generally needs at least 500 units of a product in order to offer it to customers and can work with brands of all sizes. So far, the company has worked with more than 100 vendors. The goal is to continue to scale the program into new categories as well.
One consumer request has been dairy — in response, Imperfect recently launched another pilot program in the Bay Area and Sacramento that offers 12 fresh, high-quality dairy products, including milk, eggs, yogurt, cheese, and butter from producers such as Clover, Chobani, and Miyoko's, and from local dairy farms in Petaluma and Sonoma. For example, jumbo eggs see less demand than other sizes, so either go to waste or are sold to food service. Other dairy products, like milk and cheese, are safe to consume, just like grocery store dairy: Imperfect guarantees that customers will have at least five days to enjoy them before the best by date listed. These items are delivered in compostable, recyclable cardboard boxes with ice packs and insulation.
Despite additional efforts to rescue foods beyond produce, the company's name will remain 'Imperfect Produce' — for now.
"Imperfect's mission is to stop waste wherever it occurs across the supply chain," Simon said. "We're actively addressing gaps from farms, suppliers, retailers, and homes in order to fight food waste and find a use for perfectly good food."