In 2020, Brands Should Cater to 'Conscious and Connected' Consumers
From plant-based innovation to increased focus on mission and sustainability, in 2020 brands will have to stay on their toes to power consumer appetites. Along with these attributes, researchers, retailers and analysts also expect to see consumers drawn to foods that are convenient, brain-boosting, and more.
"Over the next decade, expect to see remarkable shifts in innovation strategies to accommodate a new age of conscious, connected and unconventional consumption," Jenny Frazier, SVP of research firm Nielsen's analytics platform BASES, said in a release.
Here are five natural food trends experts say brands should consider in 2020.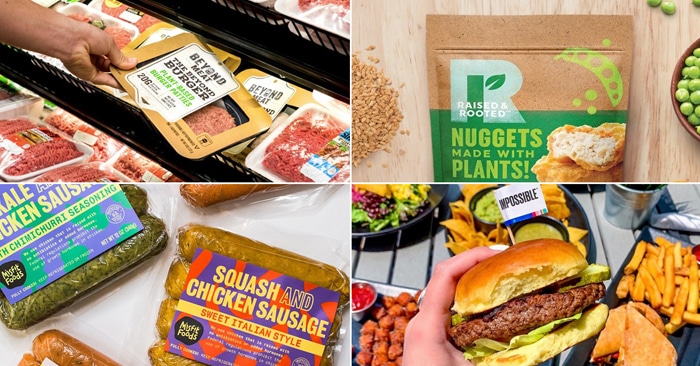 1. Beyond a Trend: Plant-based to Reach More Categories
The power of plant-based hit full force this year. From Beyond Meat's initial public offering (IPO) and KFC selling out of Beyond Meat fried chicken within hours to Impossible Foods' retail launch and Burger King debut, plant-based food has edged closer to becoming a mainstream consumer staple. As consumers seek to reduce their meat intake, emerging brands and big CPG players are seeking a bite via fully plant-based offerings as well as blended products, like blended sausages from Misfit Foods and blended chicken from Tyson's Raised & Rooted.
Research firm The Hartman Group found 51% of consumers purchased plant-based meat, milk or dairy products within the past three months, with shoppers noting it as a major way to "eat better."
Moving forward, more plant-driven innovations will sprout into categories beyond burgers, Nielsen notes in its 2020 predictions. For example, Milkadamia this year launched dairy-free macadamia nut butter, and Miyoko's Creamery will launch a cultured oat milk butter, along with new cheese products, this spring. The question is what other animal-based categories brands can truly disrupt with plant-based innovation that's tasty and convenient enough to satisfy consumers. As more shoppers lean toward flexitarian lifestyles, they'll likely be even hungrier to look beyond plant-based burgers in 2020.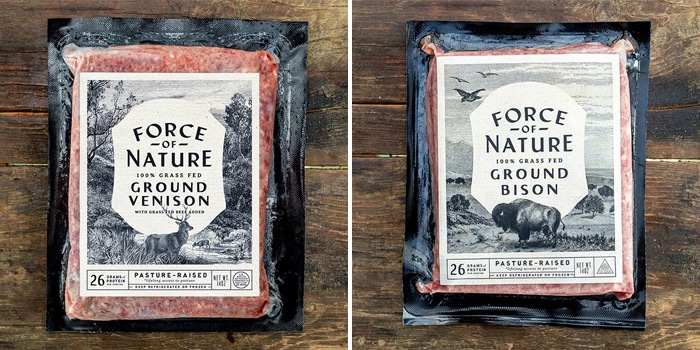 2. Sustainability Means Real Change
Although plant-based continues to grow, experts believe that in 2020 consumers will move past that singular attribute and think more critically about these products' ingredient lists, supply chains, water usage and safety, according to a Specialty Food Association (SFA) panel on 2020 predictions. Organic store Natural Grocers' predictions noted that meat alternatives containing GMOs, fertilizers and pesticides are still detrimental to the environment, and consumers may begin to seek out more "earth-friendly" clean-label, organic options for plant-based foods.
Additionally, food distributor KeHE noted consumers are "fired up" about sustainability: 57% of shoppers expect brands to be a force for positive environmental change, highlighting the importance of brands and retailers taking an active role in sustainable causes in 2020.
"The companies that will win in the next 10 years will be those that fuel the new era of conscious consumption," Alex Beckett, research firm Mintel's associate director of food and drink noted in a release. "Tomorrow's conscious consumers will be looking for eco-friendly packaging and products, while also seeking guidance on how to make their diets more sustainable."
With climate change fueling purchases, many meat-eating consumers will also want to support regenerative farming practices. While Epic Provisions' founders this year launched meat brand Force of Nature, a line of pasture raised meats, experts believe other companies may follow suit with similarly sustainable offerings in 2020.
What's on the outside also counts: single-use plastic is a top concern, with KeHE noting brands' role in creating thoughtful (reusable, compostable or minimal) packaging to limit landfill waste.

3. Convenience Reaches the Refrigerator
As consumers live life on-the-go, relying on packaged food may seem stale. To address this need, in 2019 brands are already highlighting freshness in convenient refrigerated options. The options are hitting both sweet and savory, with chilled protein bars from Perfect Bar, Core Foods and others, along with protein to-go packs from brands like Peckish and charcuterie snack packs from legacy companies like jerky brand Oberto.
In 2020, this emphasis is only expected to continue with consumers looking for either light meals or snacks. Retailer Whole Foods Market said in a 2020 trend report that these fresher, clean-label options help health-conscious consumers eat worry-free on-the-go. But Nielsen adds that with consumers' environmental concerns, brands will need to consider more sustainable packaging for single-serve innovations, including refillable, dissolvable, plantable, or food waste-based options. It's an additional opportunity for brands to underline their authenticity, Nielsen notes.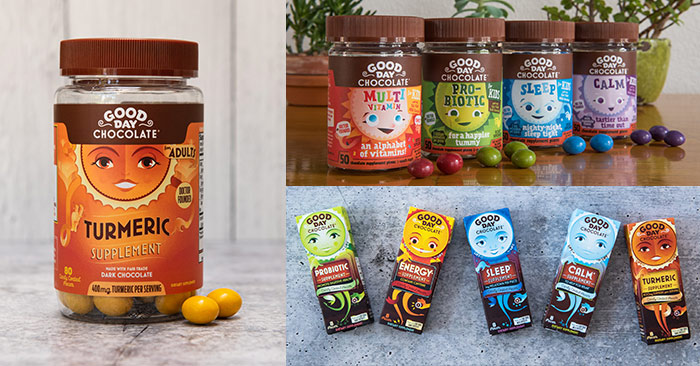 4. Brain Boost
Consumers already know that stress is bad news for their brains— but how to address this issue? In 2020 products addressing mental exhaustion, poor mood, and lack of focus and memory are expected to be on the rise. KeHE predicts an increased popularity and use of nootropics, a class of substances that can boost brain performance. According to IRI/SPINS sales data cited by KeHE, nootropics' sales have increased 37% across natural and conventional channels in the past year. Though caffeine and creatine are more ubiquitous, others are gaining ground and will likely enter into meal replacement products. In addition, consumers may look to products that incorporate mushrooms such as lion's mane, cordyceps, and reishi, which support brain function and fight stress, Natural Grocers notes.
Of course, cannabidiol (CBD)-infused products are expanding as anxiety is a rampant health concern, and KeHE notes food and drink brands are playing a big role. Additionally, essential oils and flower remedies will likely grow as consumers increasingly seek function for mental wellbeing.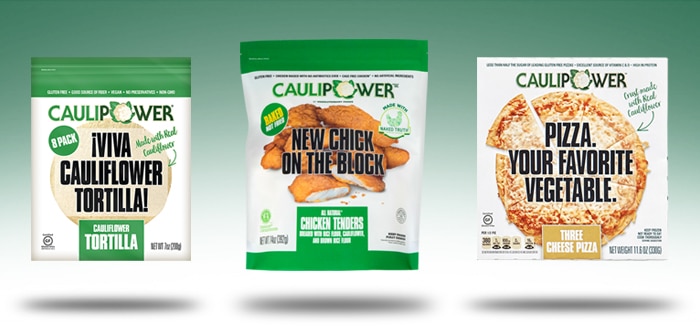 5. (Alternative) Flour Power
With gluten allergies and low carb lifestyles ubiquitous, products made with alternative flours — especially vegetable-based ones — are gaining steam. In 2019 frozen brand Caulipower served up innovations of popular mainstream items — this year launching tortillas and chicken strips and seeing exponential growth.
Though snack products like tigernut flour-based tortilla chips from Late July and seed flour baked goods from Superseed have already launched, Whole Foods notes there's a world of flours to be explored. Flours used in traditional dishes (like Ethiopian teff flour used for injera) are bringing excitement to other baked goods, and even more fruit and vegetable flours and "super" flours with protein and fiber will appear in 2020, Whole Foods notes.