Conagra Investor Day Shows a Future of Snacks & Frozen Food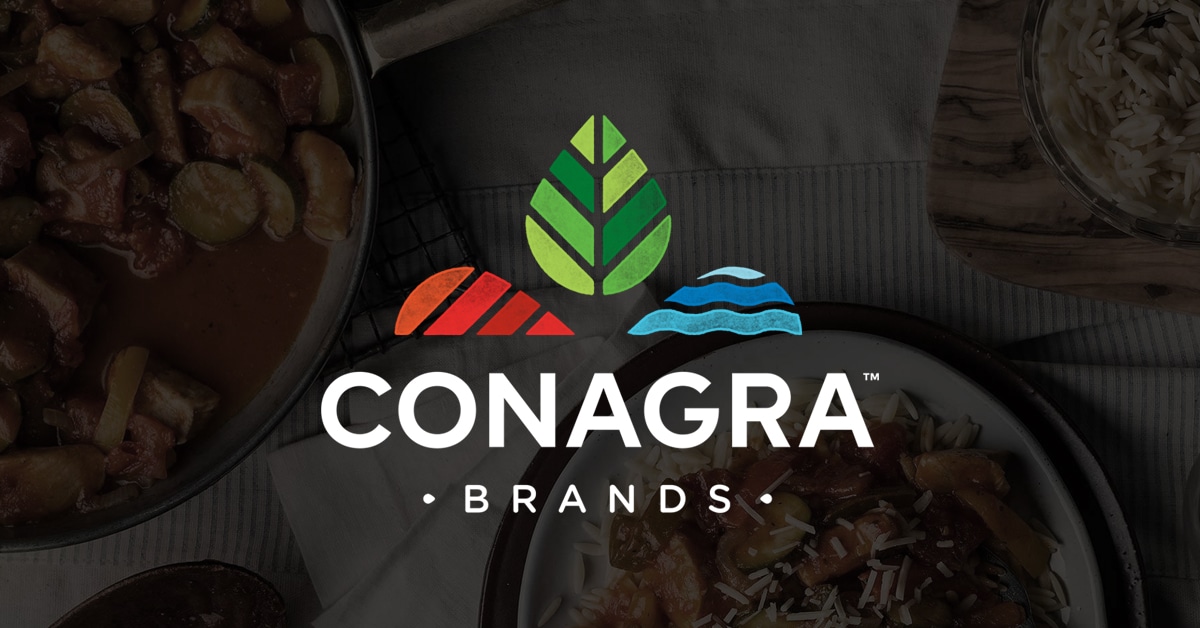 Conagra, America's fourth-largest food company, revealed upcoming product innovations Wednesday at its investor day, homing in on healthy and sustainable solutions for snacking and mealtime.
Conagra earned $11.1 billion in net sales last year, with 30 percent of sales from grocery and snacks, 28 percent from Pinnacle Foods, which it acquired in 2018 for $10.9 billion, and 25 percent from refrigerated and frozen, CEO Sean Connolly said.
During the presentation, the company emphasized a "consumer first, brand second" approach to its portfolio of over 100 brands, with a focus on value creation instead of volume, Connolly said.
A core focus will be modernizing iconic brands like Healthy Choice, while acquiring "entrepreneurial snacking" brands like Duke's and Angie's BoomChickapop to add value, Tom McGough, Conagra's Executive Vice President and Co-Chief Operating Officer, added.
Smart Snacking
Although Conagra is the 10th-largest snacking company in the U.S., just making the top 10 with $2 billion in sales. Its snacking division has grown 14 percent in the past two years, and it's aiming for more, Darren Serrao, Conagra's Co-Chief Operating Officer, said.
The company revealed new snacks that highlight "protein, plant-based nutrition and permissible indulgence" in a move designed to gain more relevance in the "very personal and very diverse" category of "modern nutrition," Serrao said.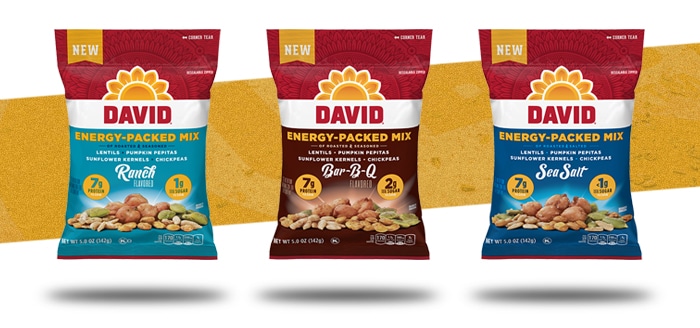 For example, Conagra revealed new low-sugar Energy Clusters and Energy Mixes from seed brand David's and new items for sunflower seed brand Big's, which Conagra said is the fastest growing in the category. The aim is to reframe both brands as offering "nutrient-dense" snack options, McGough added, noting that the plant-based protein snacking category is worth $13 billion.
Meanwhile new acquisitions like Duke's and Big's, as well as Angie's Boomchickapop, which leads Conagra's popcorn category over Orville Redenbacher and is growing at 13 percent, have added strength to the portfolio, McGough said.
Sauce is Boss
Conagra is the third largest condiment company, a category worth $1.2 billion in sales, Connolly said. Conagra's focus for its condiment brands is to shift to cleaner labels, Dave Biegger, Chief Supply Chain Officer, said.
For example, the company plans to release new products under its Hunt's brand including a natural, non-GMO, high fructose corn syrup-free ketchup and barbeque sauce free of high fructose corn syrup. Hunt's will also begin to incorporate fresh ingredients, such as fresh roasted garlic, into its tomato sauces, both for better flavor and to reduce costs of receiving it from an external source, Biegger said.
Conagra will also launch new non-GMO offerings under its Gulden's mustard brand.
Warming Consumers in the Frozen Aisle
Conagra's refrigerated and frozen products account for 45 percent of the company's dollar sales, Connolly told the audience, making it the second-largest frozen food company behind Nestle.
Following its recent acquisition of Pinnacle Foods, the parent company of Birds Eye and Boulder Brands, Conagra plans to aggressively expand Birds Eye products, which is now the largest brand in the company's portfolio.
New items from Birds Eye include one-dish meals like 'veggie made' mac and cheese made with zucchini lentil pasta and more vegetable-forward casseroles, as well as new zucchini spirals and Oven Roasters vegetable sides.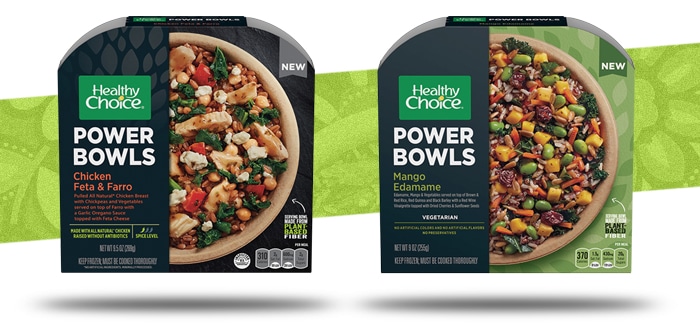 Still, Conagra has to find a way to reposition some of its brands to make them more relevant to shoppers. Thirty-five percent of millennials said they "rarely eat" frozen dinners, Serrao said, and the company plans to attract them through advertising that emphasizes cultural interests such as music and fashion. Budget-conscious millennials prioritize affordability, bold flavors, global tastes and cultural curiosity, McGough added, which the company will seek to satiate via new flavors of Healthy Choice power bowls like Korean BBQ and spicy beef teriyaki.
Meanwhile, millennials who have started families are the largest generation to consume frozen foods, which is a positive catalyst for growth in the category, McGough said.
"[Frozen] is the perfect food form for today's consumers," Connolly said. "Five years ago the frozen section looked like a rundown neighborhood with a lot of outdated SKUs. Increasingly it's looking like a modernized neighborhood where people want to be [and] people want to live."
Healthy Choice's power bowls, served in compostable bowls, offer a point of differentiation to improve customer experience and are an example of the brand forming significant industry partnerships, Connolly said. Consumers are increasingly seeking sustainable packaging for food and drink, and only nine percent of food and 27 percent of drink launches in 2017 claimed to have environmentally-friendly packaging, according to a recent Mintel report.
"Consumers want big brands, but they want them to be modernized," Connolly said. "This is not the time to back off from innovation."