Can Egg Whites Crack into New Protein-Packed Categories?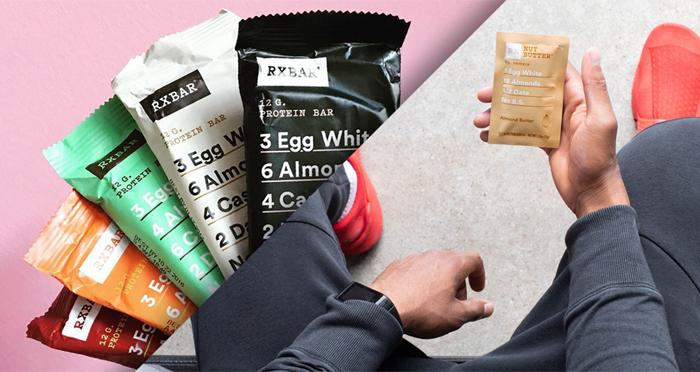 In the 1976 film Rocky, Sylvester Stallone's title character fuels up for his big fight with a tall glass of raw eggs. But if the film were made today, Rocky might turn to any number of more appetizing options.
Eggs, specifically egg whites, have long been a standard source of low-calorie nutrition in the fitness community, as well as a commonly understood staple in the American diet. However, they're also trending off of the breakfast plate, finding a place in packaged food categories ranging from nutrition bars and cookies to chips. While some industry leaders think this is a fleeting fad, others think it's here for the long haul and are increasingly formulating with egg whites. They're even taking it one step further by directly calling out the ingredient on their front labels.
Recalling the scene where Stallone chugs his "breakfast of champions," it may seem counterintuitive to call out an ingredient that can elicit such a visceral reaction. But egg white protein has a lot of characteristics consumers are seeking: as a protein, it's highly bioavailable, while free from fat; it's also highly digestible and relatively flavorless, meaning it's amenable to a variety flavor profiles. Standing in the way are sourcing challenges, higher per-gram prices, and the occasional egg allergy.
But above it all, there's this question: Will mainstream consumers really want egg whites in their bars, cookies or chips, or are they best suited to the specialized nutrition space? And if they are ok with its use, do consumers want to have it called out in bold type?
RXBAR has 600 million reasons to think so. The whole food nutrition bar's founder and co-CEO Peter Rahal said he thought the the benefit of formulating with egg whites outweighed any challenges, adding that pointing them out gave the brand a unique differentiator within a highly saturated category.
"Body builders for years have been using egg whites; fitness professionals love them. It is what Americans eat for breakfast, so I feel like people are very familiar with them," Rahal told NOSH. "It's a different and high quality ingredient, and it's a main attribute for us. It is why we lead with it."
RXBAR — which launched in 2013 targeting the CrossFit community before broadening its messaging to appeal to a mainstream audience — is largely looked at as an example of the overall opportunity for egg-white protein in packaged food. After selling to The Kellogg Company last October for $600 million, the company has seen major growth, bringing in $110 million in sales within the first six months of the company's fiscal year. In a recent quarterly earnings call with investors, Kellogg CEO Steve Cahillane said that RXBAR is the fastest-growing brand in the protein bar category and has seen triplet digit growth in consumer's consumption of the product.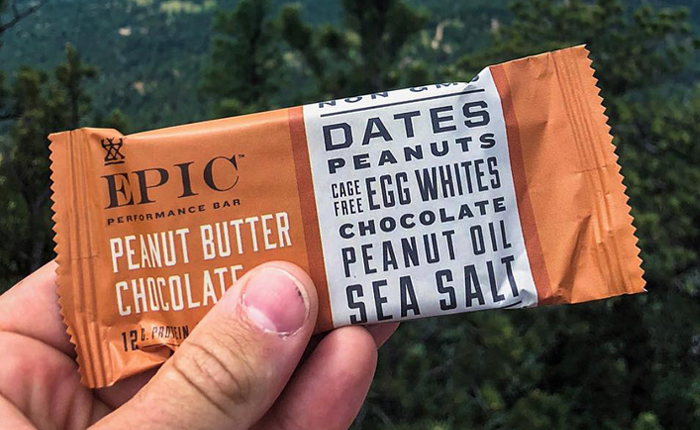 Overall market data also supports RXBAR's thesis that consumers will accept egg white protein in new formats and platforms, such as bars. In shelf-stable wellness bars alone, egg protein accounted for $115.2 million of the annual market last month — the third largest protein source in the category — and its use is up 379.9 percent compared to the year prior, according to market research group SPINS.
The growing acceptance for this kind of protein is a window of opportunity, according to Presence Marketing Founder Bill Weiland, and it has inspired other bar companies such as animal protein platform EPIC and performance bar maker NuGo to enter the egg white protein space.
"I think eggs as an ingredient in a processed product works fairly well when it is cooked at some level because it takes away any safety concerns. It's much more approachable in that format too because there aren't any concerns about the viscosity or the eating experience," Weiland said. "So I do think that a bar like RX or the new EPIC bars have a pretty broad swath of consumers willing to accept that as a reasonable add to their diets for on-the-go calories."
Both NuGo and EPIC also chose a list-forward packaging design (similar to RXBAR's signature look) that calls out their clean label ingredients, including egg whites, in bold text on the front label. Rahal said RXBAR originally went in that direction to be transparent with consumers and truly be upfront about being "in the egg white business." In regards to increasing competition in this business, Rahal said the business "plays offense," but thinks that, overall, more brands in the space is beneficial to the category.
"We are all moving in the same direction in educating and talking about eggs as a superior protein source for people," he said. "It is the difference between a micro and a macro perspective."
Even so, when the ingredient itself is no longer the differentiator, how do you stand out? Within bars, NuGo president and CEO David Levine told NOSH he is betting on quality to make the brand "a formidable number two in the category." EPIC, however, is hoping its high sourcing standards — thanks in part to the resources from General Mills, which bought the company in 2016 — will give their products an edge among today's highly mission driven consumers.
EPIC Provisions founder and CEO Taylor Collins told NOSH that though the egg business is not known for its humane practices, Collins said the company chose egg whites because the team was able to get three major undisclosed egg suppliers to commit to providing non-GMO eggs immediately, with a promise to work toward switching over their supply to cage-free in the future.
"When we started EPIC we always considered the role of the business as creating supply chains where we can create a positive difference and a positive change," Collins said. "I think this falls right in line with our 'whole animal' mission."
To continue to innovate within that ethos, Collins added that the company is working on new products that use egg yolks that are targeted toward mainstream consumers.
"Just like meat bars, I get this feeling it's about to accelerate forward to a larger audience," Collins said.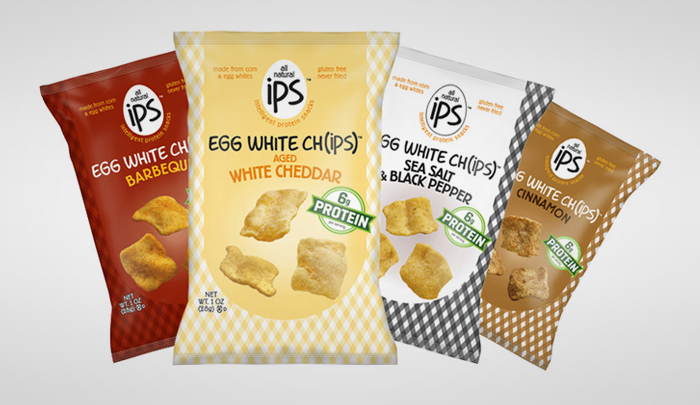 Seeing as RXBAR has already seen success in making bars with egg whites, the brand is looking to new products to differentiate itself from its competitors. Earlier this year the company launched egg-white-infused nut butters. Rahal said while there is "a small education gap" with nut butters compared to bars, the product had a successful start thanks to the brand's loyal consumers. But not every brand using egg whites outside of bars has the benefit of brand loyalty to ease consumers' hesitations. Many categories are still facing serious marketing issues when they innovate with egg whites, according to Weiland.
"The bar category makes sense to people," said Weiland, "but I'm not so sure you are going to get that same popularity with something like egg white chips because it is a big reach for consumers to say 'Hey, I'm going to eat this chip item on-the-go and get really great nutrition from it."
Take protein chip maker Ips. The company launched its line of egg white protein chips in 2013 and by 2016, Perfect Chip / Pop (formerly known as Ips) redesigned its packaging, overhauled its leadership team and reformulated its products to remove the egg white protein all together.
"People will always be interested in protein, but we found that only a small sector are into egg whites," Perfect Chip CEO Adam Kamenstein said. "People are buying for protein so we would have forever been a niche product if we stayed in [egg whites]."
Then there is up-and-comer Eggurt, a probiotic yogurt drink made from pasteurized egg whites. Though reminiscent of kefir and packed with protein, numerous experts told NOSH that regardless of its pleasant taste, the company will have more hurdles to overcome in regards to initial trial. One skeptic, CPG veteran Greg Fleishman, said he thinks some consumers — regardless of category — will be completely turned off the use of the ingredient all together.
"I don't believe this to be a viable long term trend," Fleishman said. "Frankly, making egg whites the center of some product formats is gross and not at all appetizing. This is a good example of not following the lemmings off of the brand cliff."
While Weiland agreed that some consumers may be more averse to the protein than others, he said he does think brands using egg whites as an ingredient "are onto something." Weiland attributed the growing success of the ingredient in packaged food products to two areas: consumers' desire for understandable and clean labels, and brands' desire for differentiated proteins that are cooperative ingredients. To play on those desires without alienating a wider range of consumers, he recommends marketing efforts that highlight egg whites' attributes rather than just highlighting the ingredient itself — especially on packaging.
"I think whenever you have a newer ingredient that may be trending well — or polarizing in this case — it is more important to highlight attributes like highly digestible, high quality protein and things of that nature," Weiland advised. "Brands are putting the ingredients on packaging, which consumers like but… brands shouldn't be looking at whole eggs or egg whites as a driver of commerce necessarily yet."