Ips CEO on Rebranding: It's Not A Change, But Evolution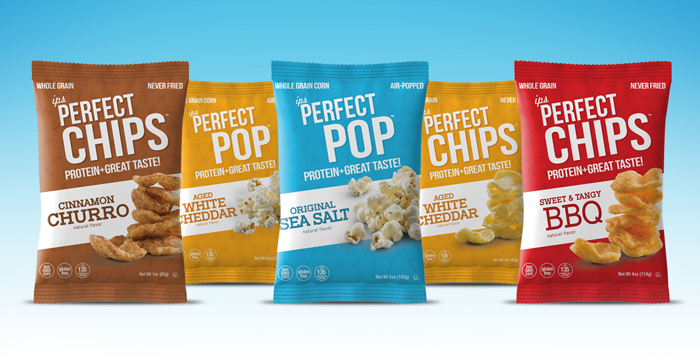 Protein-packed popcorn and chip maker Ips Snacks has undergone a major transformation over the past two years.
In 2016, Ips, redesigned its packaging, switched up its leadership team and reformulated its products to remove egg white protein. After accomplishing these feats, the company spent 2017 growing its distribution from less than a thousand doors to over 6,000 doors. Now, Ips is looking to further evolve by embracing customer feedback, according to CEO Adam Kamenstein.
During this year's Natural Products Expo West trade show, Ips Chips debuted a completely new look across both its chip and popcorn lines. The rebrand, executed by New York-based design firm Brandfire, changed the product's name from Ips to Ips Perfect Chip/Pop, shifted the packaging design to incorporate background colors (again), and gave more emphasis its protein content. In addition to the packaging changes, Ips Perfect chips also increased its pack size by 25 percent, from a three oz. bag to a four oz bag. All of these changes were enacted in response to surveying and sampling data, Kamenstein told NOSH.
"It was really our first year in the market so what this rebrand is about is incorporating the real world feedback that we have about our product and how it is behaving in the marketplace," Kamenstein said. "When we did the last branding and loved it, our presence in the real world was so limited…I see what we are doing today as an evolution."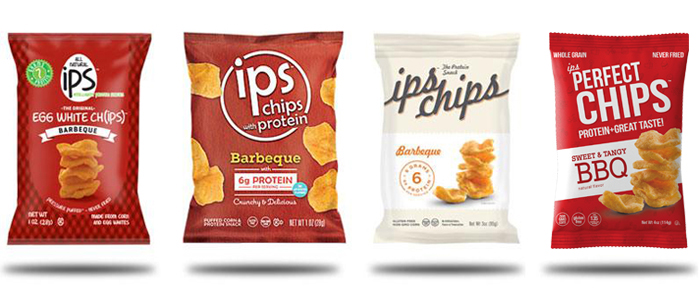 One of the most noticeable changes to the packaging is the product's new name, which downplays the brand name. Kamenstein said though the brand's name originally was intended to stand for "intelligent protein snacks," it was never referred to as an acronym, making it seem nonsensical to some consumers. The company also wanted to use the term "perfect" in order to develop more of a playful brand voice.
"The word Ips was just wasted real estate on our bag; it wasn't working for us," he said. "No consumer is looking at Ips and saying, 'Oh that's a great tasting protein chip.' So it got all this space on the packaging and it's meaningless to a majority of people."
With the most recent rebrand, Ips is also increasing the real estate devoted to calling out the product's protein functionality. The previous package conveyed its protein content in each serving through a small circle badge. The subtlety was intentional because Kamenstein feared consumers would think the products compromised on flavor for function. But after looking at the success of protein in categories ranging from cookies to cereal, he said he realized that the attribute was having a positive effect on sales.
This rebrand marks the fourth design makeover for Ips since its launch in 2013. The earlier changes — the majority of which were under former management — were accompanied by product reformulations, but with this new look, the product itself will remain unchanged.
The hope is that the new look will better suit the brand for this growth — with new flavor launches later this year and a new product line in 2019 already planned. However, if it doesn't, that's okay, according to Kamenstein. He said the company will continue to seek out customer feedback and evolve if necessary.
"I think every company and every brand has strengths and weaknesses that become apparent over time, and I think the successful companies are able to react to what they see, address the weaknesses and double down on the strengths," Kamenstein said. "I am a proud of the fact that in the early stage of our company — in a period of such growth — we have been able to react as quickly as we did."