EPIC Founder Talks General Mills Acquisition
Today consumer foods giant General Mills announced that it has acquired upstart meat snack company EPIC Provisions. Epic will operate under General Mills-owned Annie's Organics and maintain its present location in Austin, Texas, according a company release. Founders Taylor Collins and Kate Forrest will remain with the company.
The company makes a variety of meat snack products, salad toppers, bars, a meat-based oil line, and has recently announced that it will be launching a bone broth in early 2016. In a conversation with Project NOSH, Collins said the current product lineup was just the start.
"There's so much fun that we're about to have expanding our offerings and getting into new categories of the grocery store," he said.
Financial terms of the deal were not revealed. The protein category has been heating up, however: almost exactly a year ago, snack company Hershey's acquired KRAVE jerky for an estimated $200-300 million (according to Reuters). At the time, KRAVE had generated approximately $35 million in net sales in the prior twelve months. A recent story in Food Navigator reported that Epic's sales were around $6.8 million in 2014 and that the company was on track to triple sales to $20 million in 2015.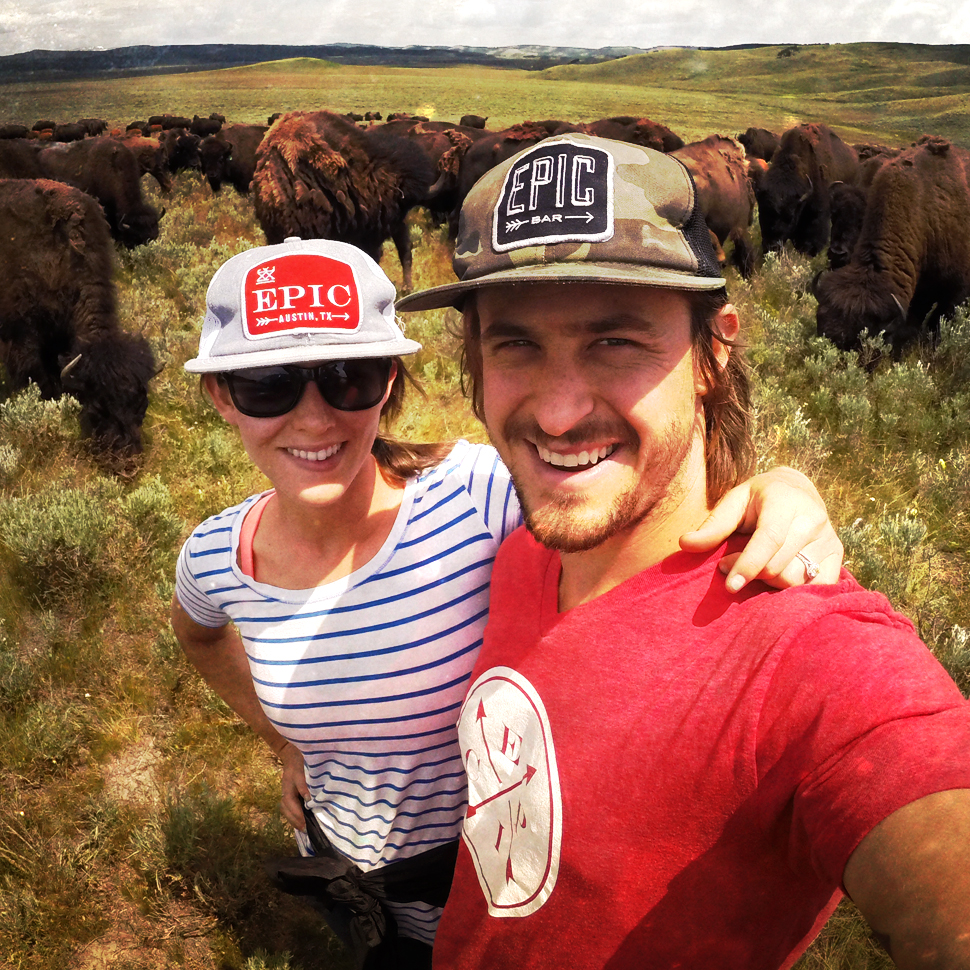 In a company blog post, Collins wrote that the company had always been open to a strategic partner as a means to "allow Epic to have an exponentially larger impact." By selling Epic, Collins hopes that the inevitable growth will "exponentially influence large-scale grassland restoration, further create a need for pasture raised animals, as well as increase the availability of our nourishing food to consumers."
While the brand will fall under the aegis of Annie's, 301 INC, General Mills' venture capital/incubator arm, assisted in the deal. "301 Inc. has been highly involved from the earliest stage to identify and frame the opportunity for [General Mills]," John Haugen, 301's VP and general manager noted to NOSH. "We believe the Epic Provisions brand holds great potential in the protein snacking space."
Collins told NOSH that Epic and 301 had connected almost from the company's start for "friendly conversations" and that "they were our early ambassadors [to General Mills]."
301's mission is to invest in early stage companies, however, General Mills saw traction and growth potential for Epic that warranted discussion of more than just funding and a relationship with 301. "Given their rapid growth and what we [at General Mills] felt made the most sense, we got to the point where we said 'it actually makes sense to talk about a full acquisition'" Haugen said.
Collins also assured customers that "This acquisition is NOT about General Mills changing Epic, but rather Epic changing General Mills." He lauded the fact that the acquisition will launch General Mills into being one of the largest, high end, premium meat producers in the country. "They're not even a meat company but they're going from zero to a thousand…. They're going premium from the get go and that's ridiculous. They're now the leader in the industry with standards of meat."
Epic's founders promised to maintain their quality and continue to nurture the relationships that they have with the natural retailers who were key to their success. "Epic was founded in the natural foods industry…and that's where our heart is and that's where we are going to grow the brand" said Collins.
Moving forward, Epic will be part of Annie's, which General Mills acquired over a year ago. While General Mills has other natural focused brands, such as Muir Glen, Food Should Taste Good, and Immaculate Baking, Annie's is the only natural brand to have products across store categories and temperature states. The line includes pastas, cookies, crackers, soups, and this year, will move into dairy with a yogurt line. Epic will be the first brand publicly operating under the Annie's umbrella, possibly indicating that General Mills will be placing more "better-for-you" brands under Annie's just as Campbell's Soup Company has successfully done with its Bolthouse brand.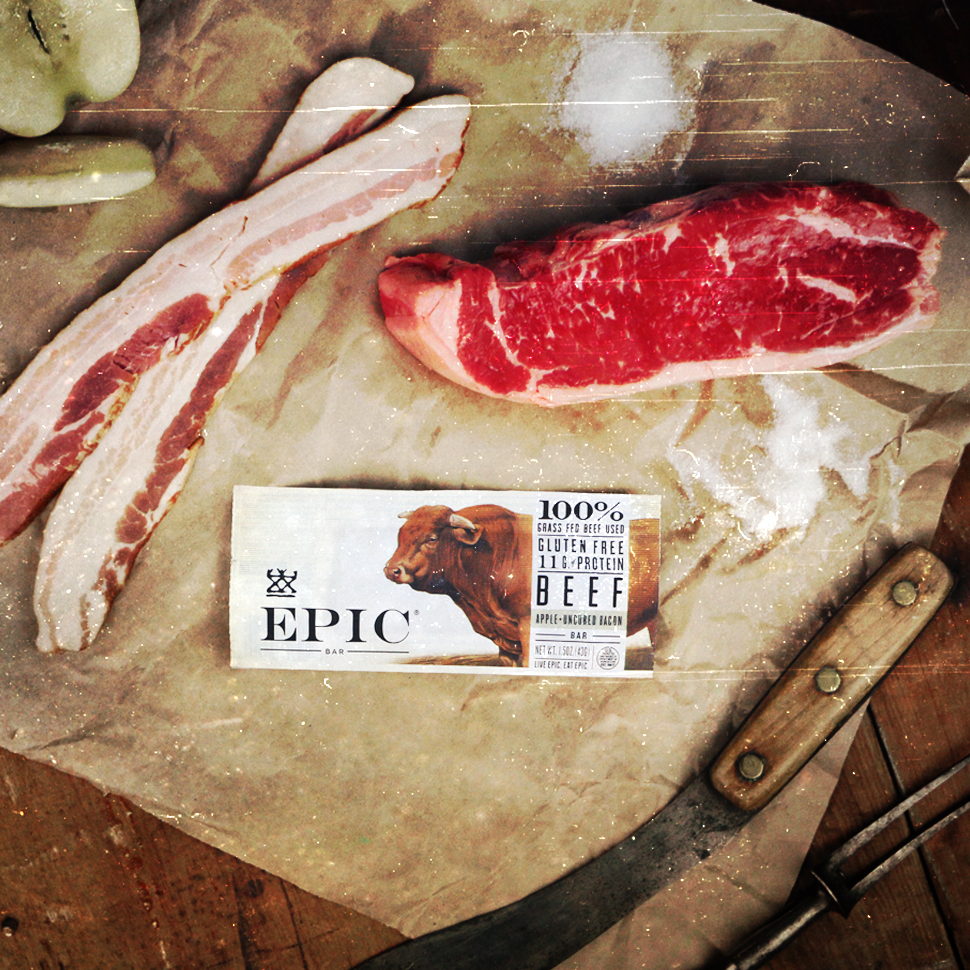 "For every business that we bring into the General Mills' family, we will always step back and figure out the best infrastructure to make sure that those businesses can thrive and reach their full potential." Haugen noted. "In this case, the discussion was made to do that within Annie's and we'll continue to evaluate that for future opportunities."
"It's really awesome and we're really excited and grateful to be operating under Annie's," Collins noted. "It just makes more sense because of Annie's expertise and their experience. They understand the genetics of Epic better than General Mills. General Mills is learning, but right now, at the size of our company, with the growth trajectory ahead of us, Annie's is going to be provide much more value and guidance."
That said, Collins said that the Epic team first connected with General Mills even before meeting the Annie's team and felt there was alignment from the start. "We were just talking about values, mission and vision… we'd had plenty of conversations with big food companies, but none of them cared about the stuff that mattered to us."
Previous funding for Epic was through angel investments, an equity for services deal with Presence Marketing, and an investment by Boulder Investment Group, a part of Boulder Brands. The latter's' future recently became murky as Boulder was acquired by Pinnacle Foods, who has yet to state what they plan to do with the investment arm.