Ingredient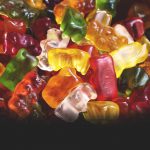 Earlier this month, State Senator Bob Wieckowski, a Democrat, introduced California SB 504, a bill that would require warning labels on all food containing synthetic dyes, including those sold in restaurants. It's an issue that may cause food manufacturers to reconsider their use of synthetic colors not just in California, but nationwide.
Leading ingredient supplier RIBUS, has earned the Non-GMO Project Verified status for its rice-based natural and organic alternatives to synthetic ingredients. Its products – Nu-BAKE®, Nu-FLAC®, Nu-FLOW®, and Nu-RICE®, – are widely used to replace synthetic ingredients such as silicon dioxide and magnesium stearate in the food, beverage, pet, and dietary supplements sectors.
Ganeden, already known as an innovation leader in the functional food industry, has again broken new ground with the announcement that GanedenBC30® has earned Non-GMO Project Verification.