Yasso Grows its Team, Moves to Boulder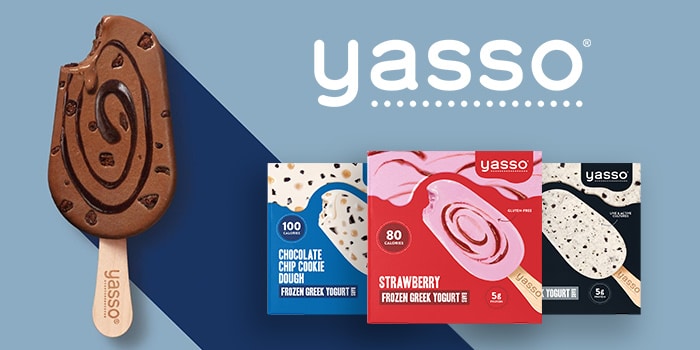 Sometimes the sweetest way forward is with a big change. Frozen Greek yogurt brand Yasso announced that it will relocate its headquarters to Boulder, Colorado, led by new CEO Craig Shiesley, a 25-year CPG industry veteran.
Yasso, which started in 2009 and hit shelves in 2011, will reach $100 million in sales this year, according to the brand. With that growth top of mind, and the goal of doubling sales again over the next three years, the company's co-founders and former co-CEOs, Drew Harrington and Amanda Klane, are counting on Boulder, a hub of better-for-you food innovation, and Shiesley to expand its team and fuel the brand's growth. It's also where the company's creative agency, Fortnight Collective, is based. After humble roots catapulted the brand to success, the Yasso team sees Boulder as an inspiring place to take their creamy, frozen dreams to new heights.
"It gives us a lot of positives [for] where want to take Yasso as a platform," Harrington said. "A big part of that is the people and the community of Boulder, [who are] very like-minded to what we want to do: the skill set and the depth of industry experience is frankly better there than in Boston as you start to get from 30 employees to upwards of 60."
The brand is one of the fastest growing in novelties, with 28% growth in the past year and the highest repeat customer rate for the overall category, Shiesley told NOSH, and is in over 17,000 stores nationwide, including Stop & Shop, Wegmans and Big Y. With private equity firm Castanea Partners on board as majority investor, it became apparent that the company needed new leadership that was more familiar with scaling brands, Harrington said. Shiesley, who previously served as president and COO of Amplify Snack Brands, leading its $1.6B exit, not only fit that bill, but was already familiar to the team as a Yasso board member since 2017.
"We felt that Craig had the same perspective [to] take on incumbents," Harrington said. "The next phase of growth will need to have that type of DNA. The three of us became best friends; it was more about the culture and the attitude and staying true to the ethos of the brand."
For Shiesley, a clear personality and purposefulness attracted him to the brand, along with Harrington and Klane's "incredible authenticity and integrity" and "commitment to win." He noted the two will remain involved as the business moves forward.
"I felt that in them — the type of grit of doing things in the right way that is very rare in foundership," Shiesley said. "Finding that was really convincing to me that this is the right business to take to the next level."
Though the change in leadership was only formally announced last month, Shiesley began serving as CEO in July from a temporary office in Boulder (which is also his hometown) that feels "very much like a startup," he said. Harrington and Klane, meanwhile, will transition to Yasso's board of directors while focusing on brand storytelling, innovation, and running charitable sports organization Yasso Game On! Foundation from their homebase in Quincy, Mass. Harrington told NOSH that maintaining the brand's "deep-rooted community" in New England will remain important, and not just because it's one of the company's best markets. While the Northeast market comprises 33% of Yasso's retail sales, Harrington thinks having space from the new headquarters will also add value.
"It's actually nice [the headquarters] is kind of further away; it allows the new team to get up and get going versus being 10 minutes down the road," he said. "It creates a different dynamic and also breathes new energy and life into the brand."
Shiesley, meanwhile, has assembled a new team of experienced industry players as the brand's operational backbone while a 9,000 square-foot facility is being built in downtown Boulder. The new headquarters is expected to open in early 2020. New executive hires include Paul Kenny, former EVP of KIND Snacks, as Chief Customer Officer; Robert Machado, former COO of candy and nut distributor First Source LLC, as Chief Supply Chain Officer; and Peter Ricco, former COO and CFO of WTRMLN WTR, as CFO. Yasso's four Quincy-based employees will relocate to Boulder in January, and its sales team of about 10 will remain in their respective territories; the company plans to double its team in the next few years.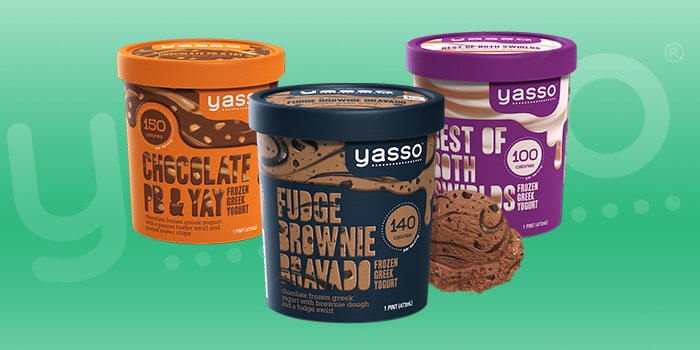 The brand also plans to keep broadening its portfolio of products. Having recently released nine flavors of ice cream pints and four flavors of mini-sized Snack Buddies, the brand's 18 flavors of ice cream bars remain the core of the business. While Greek yogurt will remain the base for the brand's identity and products, future partnerships could mean expanding into plant-based, a category that's filled with "exciting innovations for all the right reasons," Harrington told NOSH. But retaining Yasso's identity will be key.
"You don't want to go in too many different directions under one name," he said.