The Checkout: Vegan Man Sues Burger King; Target's Good & Gather Forges Ahead
Welcome to The Checkout: an express lane for weekly news you need to know, always 10 items or less.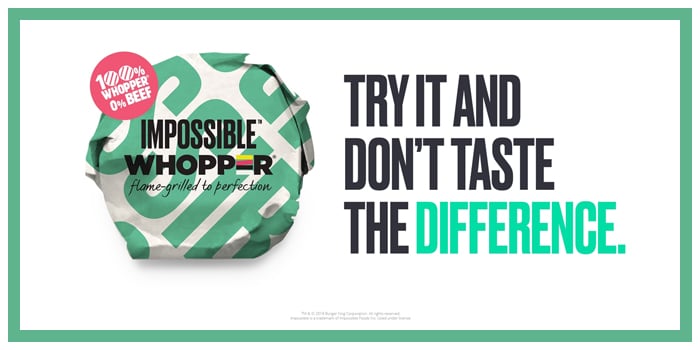 Vegan Man Sues Burger King for Impossible Burger Cross-Contamination
When Impossible Foods debuted its Impossible Whopper at Burger King in April, it seemed a vegan's dream of eating mainstream fast food burgers finally became possible. But a vegan man is now suing Burger King, noting it prepares the plant-based burgers on the same grill as its beef patties.
The class action lawsuit, filed Monday by Phillip Williams in the Southern District of Florida, alleges the products are contaminated due to this preparation method — and accuses Burger King of false advertising, noting the company benefits from selling a vegan option that is not actually vegan. Burger King's website calls the menu item "100% Whopper, 0% Beef," with a footnote that reads "*For guests looking for a meat-free option, a non-broiler method of preparation is available upon request." The suit states the plaintiff "suffered monetary damages in the amount that he paid to purchase" the Impossible Whopper.
Financial publication Barrons noted that plant-based brand Beyond Meat took a hit as a result, with shares decreasing 2.5% Tuesday afternoon. Aside from pending litigation, increased competition from big CPG players is heating up the popular plant-based market.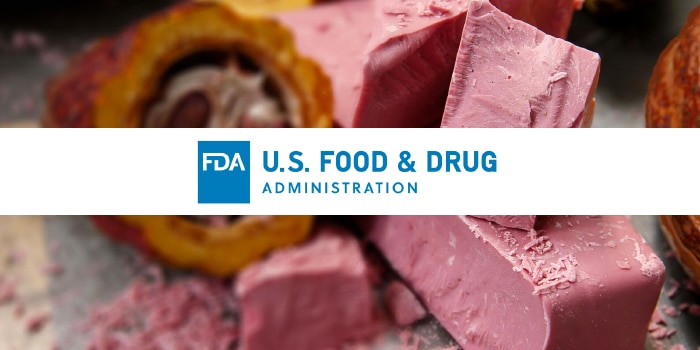 Pretty in Pink: FDA Grants Barry Callebaut Temporary Use of 'Chocolate' for Ruby Products
The U.S. Food and Drug Administration (FDA) is temporarily allowing chocolate manufacturer Barry Callebaut to use the word 'chocolate' on its ruby products in the U.S. The permit, published today in the Federal Register, is effective for 15 months, letting the company "evaluate commercial viability of the product and collect data on consumer acceptance," the file notes.
The dark pink chocolate, which has a slight berry taste, comes from a distinct cacao bean and was released by Barry Callebaut in 2017 in Asia. The chocolate launched in the U.S. in May, and although available in over 50 other countries, could not previously be labeled as 'chocolate" due to FDA standards of identity for the term, which only recognizes dark, milk and white chocolates. To date, the product has been labeled as "ruby cacao."
Though it so far has limited testing in the U.S. via a few high-end chocolatiers, Barry Callebaut hopes the new line will be a large sales driver. The company has been fighting to market the ruby product as chocolate, and the permit allows it to market about 60 million pounds, which can then be sent to other manufacturers and distributors for further processing and testing. It also prohibits any added colors.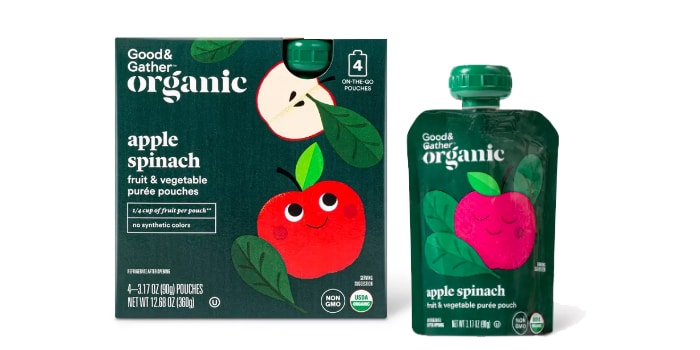 Target: In Q3 Earnings, Good & Gather Forges Ahead
Target's newly launched private label food and drink brand Good & Gather is likely to become the retailer's best-selling owned brand, according to Target's third quarter earnings call this week. The clean-label brand, which launched with 650 SKUs in September, will roll out another 2,000 items in 2020.
"The idea behind the brand is simple: Great food made for real life," Target chairman and CEO Brian Cornell said on the call. "We saw encouraging results from our launch."
Target reported $18.7 billion in total revenue, a 4.7% increase from $17.8 billion last year, with same-day pick-up and delivery options contributing 80% of its digital growth. The retailer expects comparable sales growth of 3 to 4% in Q4, according to a release.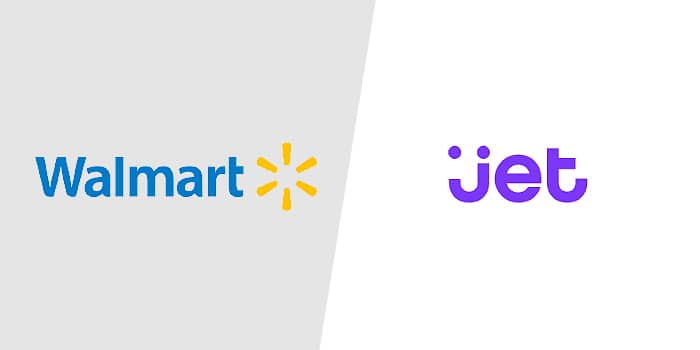 Walmart Ends Jet Fresh Food Service in NYC
Walmart is nixing Jet's fresh food delivery service in New York City — just a year after it launched the offering. The move, reported today by Bloomberg, will result in the loss of over 200 jobs from Jet's Bronx-based warehouse, which will close as the brand focuses on providing packaged food and other non-perishable merchandise to the area.
Launched in 2015, New Jersey-based Jet was acquired by Walmart for $3.3 billion in 2016. Last year it debuted a new service in New York City, offering three-hour same-day delivery for fresh produce — along with items from local food businesses such as Bedford Cheese Shop, Pat LaFrieda and Big Gay Ice Cream. Walmart does not deliver fresh produce to the New York City area.
Meanwhile, in its earnings call last week, Walmart reported strong earnings for its fresh food and private label business. In efforts to further boost its produce uptake, Walmart also announced this week plans to revamp its fresh sections in stores, creating a more 'open market' feel via produce bins, more aisle space and separate organic food sections.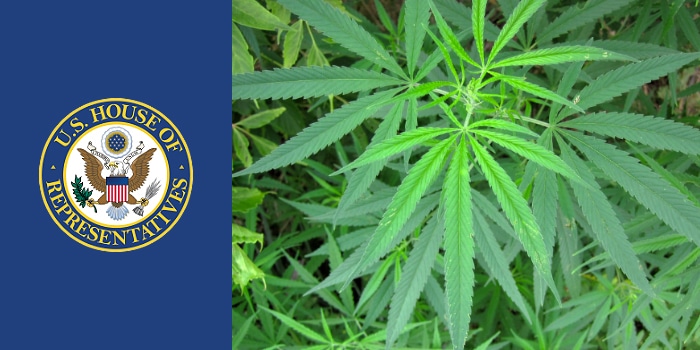 House Judiciary Committee Passes MORE Act for Marijuana Reform
The House Judiciary Committee on Wednesday passed the Marijuana Opportunity Reinvestment and Expungement (MORE) Act, which would remove marijuana from the Controlled Substances Act — and let individual states create their own regulations. The sweeping bill marks the first time a congressional committee has passed legislation to federally decriminalize marijuana.
"While states have led the way in reform, our federal laws have not kept pace with the obvious need for change," Chairman Jerrold Nadler (D-NY) said in a release. "With the passage of the MORE Act today, the Judiciary Committee has taken long overdue steps to address the devastating injustices caused by the War on Drugs and to finally decriminalize marijuana at the federal level."
One of the most comprehensive marijuana reform bills ever submitted to Congress, it aims to address past racial and economic injustice that has led to mass incarceration for marijuana violations. The legislation, passed by a committee vote of 24-10, now moves to seven other House committees for consideration.
If passed, the regulation would also impact cannabis-infused food and drink products — creating a fresher message around cannabis safety. While the United State Department of Agriculture (USDA) recently released its interim hemp rules to federally monitor hemp harvesting and safety, manufacturing and selling hemp-derived CBD-infused food and drink products remains a gray area due to a lack of comprehensive regulations. If the MORE Act becomes law, it could fuel the fire to expedite these regulations.
Law firm Nixon-Peabody called this a 'historic' move, noting in an article that it "signals an appetite by many in Congress to continue the push toward broader marijuana reform."