The Checkout: Target's New Private Food Label, Whole30 Virtual Restaurant Launches
Welcome to The Checkout: an express lane for weekly news you need to know, always 10 items or less.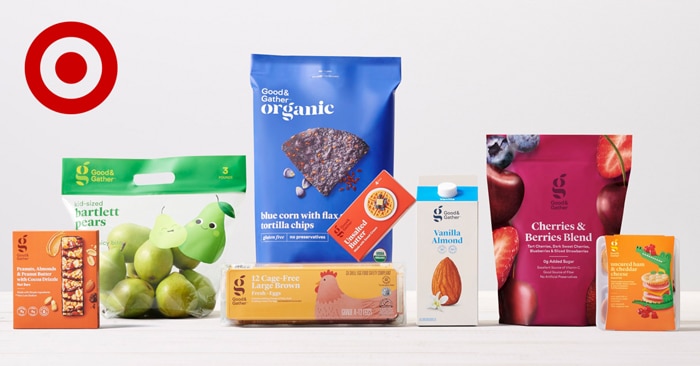 Target Launching New Private Food Label
Target announced Monday the launch of a new private label brand, Good & Gather, which will offer over 2,000 clean label food and beverage products including snacks, dairy and frozen meals. The brand, Target's largest private label to date, will roll out in stores and online Sept. 15, joining a lineup of 25 additional new private label brands Target has on deck for 2019. According to a release, the brand includes reformulated products from existing Target private label food brands Archer Farms and Simply Balanced, which the retailer will eventually phase out. Target's Market Pantry line will be reduced, as Good & Gather is expected to become a multibillion-dollar brand by the end of 2020.
In what Target executive VP and President Stephanie Lundquist called the retailer's "most ambitious food undertaking yet," the company is looking to new food trends to boost the line, with a beet hummus and avocado toast kit listed as two of the offerings.
According to research firm Nielsen, private label has seen a $7.9 billion increase in brick-and-mortar retail in the past three years, and has become a challenger online as well with companies like Boxed and Brandless banking on private label offerings.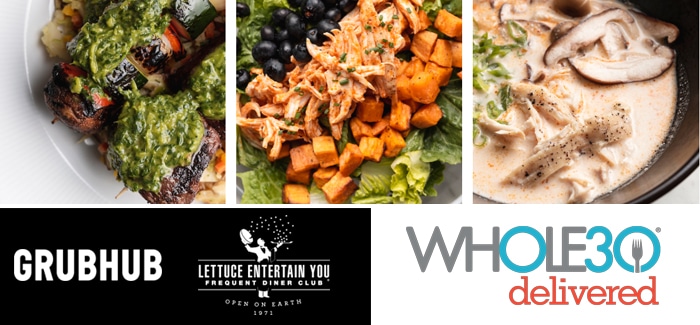 Whole30 Delivered: Restaurant Concept Launches
Chicago-based restaurant group Lettuce Entertain You Enterprises (LEYE), food ordering platform Grubhub and lifestyle brand Whole30 are partnering to bring restaurant-quality, Whole30-approved meals to Chicago. LEYE and Whole30 created the menu, which will rotate seasonally to showcase fresh ingredients. Whole30 emphasizes whole, unprocessed food through recipes and meal planning, and Whole30 Delivered marks its first virtual restaurant concept.
"While we love teaching participants how to cook Whole30 meals at home, it's a game-changer to have accessible, compliant, fast options for busy days," said Melissa Hartwig Urban, co-founder and CEO of Whole30. Urban, who designed the diet program herself, has further helped spread good-for-you food with a recent investment in better-for-you baby food brand Serenity Kids and earlier this year a Whole30 partnership with meat brand Teton Waters Ranch.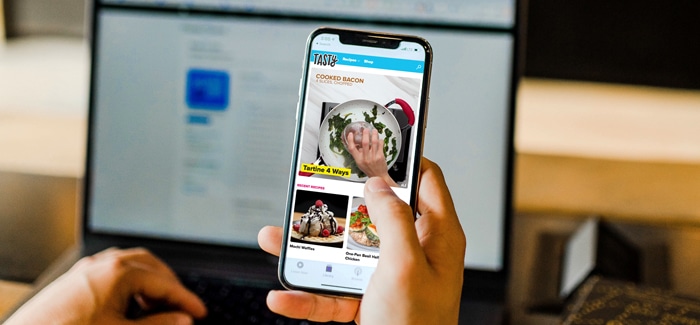 One Click to Cook: Walmart and BuzzFeed Tasty Combine for Easy Shopping
Walmart is partnering with BuzzFeed's recipe and video platform, Tasty, to connect recipe videos to digital shopping carts for easy shopping. Viewers watching one of 4,000 recipe videos on the Tasty app can then order the required ingredients for the recipe with one click for pickup or delivery at Walmart. Additionally, customers can swap items for another price, brand, quantity, callout or dietary preferences.
The offering is the latest in Buzzfeed and Walmart's partnership, which already includes a line of Tasty kitchen products and will add a line of branded food products in the celebrations, dry grocery, deli and frozen meat sections later this year.
With Americans hungry for convenience and clean eating — and 90% of them located within 10 miles of a Walmart store — this convenient cooking method may offer a large step toward more home-cooked meals. As meal kit companies get acquired or pivot to retail partnerships for in-store availability, this idea puts another easy path to better eating on the table.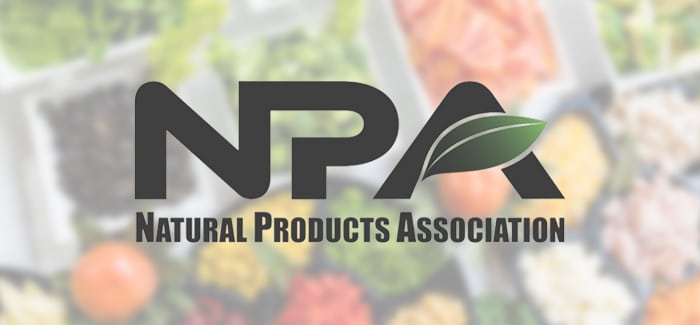 Natural Products Association Files for Bankruptcy
The oldest and largest natural products nonprofit, Natural Products Association (NPA), filed for bankruptcy in Delaware Monday, noting six years of losses and a costly legal situation with a former CFO. The organization lists over 1,000 members accounting for over 10,000 retail locations. According to Reuters, former CFO Brent Weickert holds the largest unsecured claim — $780,179 — against the company.
The filing will provide a "breathing spell" for the organization as it focuses on advocacy and obtaining new members, CEO Daniel Fabricant, Ph.D. said in a statement. The organization's members include businesses in dietary supplements, natural health & sports nutrition, medical and functional foods, probiotics, and more.
"The NPA expects to quickly emerge from this process and continue to aggressively advocate on behalf of the retailers, manufacturers, wholesalers and distributors it represents," Fabricant said.
The Washington, D.C.-based trade group launched in 1936 and was known as the American Health Foods Association until 2006.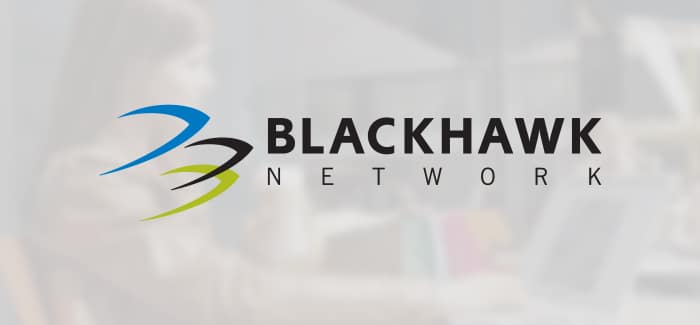 Study: Gen X and Boomers Use Multichannel Options
Though consumer research and marketing efforts often steer toward tech-savvy Millennials and Gen Zers, research from payment platform Blackhawk Network shows Gen Xers and boomers prefer a multichannel approach to shopping.
In a new study, nearly one in three Gen Xers and boomers said they shop online "all the time," using computers more than mobile devices. Additionally, 60% reported ordering groceries online for delivery, making these two generations the most likely to use such services.
"According to research from Epsilon, Gen X and boomers combined still have almost triple the buying power of the younger generations," Theresa McEndree, VP of marketing at Blackhawk Network, said in a release. "Considering these preferences helps retail marketers understand how to best reach Gen Xers and boomers regularly and create positive experiences that drive sales."
Additionally, Gen Xers and boomers are more likely to research products than younger generations — and less likely to be influenced by personal recommendations and reviews. When it comes to adapting new technology, though, Gen Xers and boomers are the least likely to use innovative shopping options such as voice recognition (VR) or cashierless checkout solutions.