Plant-based Labeling: Tofurky's Lawsuit, PBFA Standards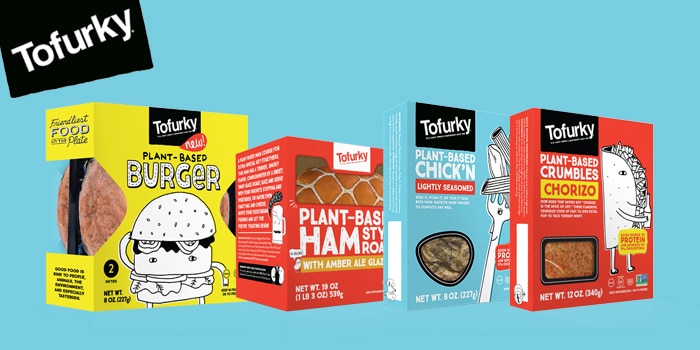 A federal court yesterday blocked the state of Arkansas from enforcing a meat label censorship law against meat-alternative brand The Tofurky Company. The truth-in-labeling law, Act 501, would make labeling plant-based or cell-based products as "burger," "sausage," or "roast" illegal, even if including qualifiers like "veggie," "vegan," or "plant-based."
The court granted the preliminary injunction after Tofurky, the ACLU, the ACLU of Arkansas, Good Food Institute (GFI) and the Animal Legal Defense Fund (ALDF) filed the case in July against the state or Arkansas. In a statement, American Civil Liberties Union (ACLU) said Act 501 violates the First and Fourteenth Amendments, censoring truthful speech and creating consumer confusion. Meanwhile, despite the court's ruling, the state maintains a veggie "burger" that doesn't contain cow meat can confuse consumers.
"[S]uch a position requires the assumption that a reasonable consumer will disregard all other words found on the label," U.S. District Judge Kristine G. Baker said in the ruling. "That assumption is unwarranted."
The block will remain in effect in Arkansas as the lawsuit proceeds. Tofurky CEO Jaime Athos noted in a statement that the Arkansas legislature's actions are "a betrayal of their duty to their constituents and a blatant perversion of the purpose of government," adding that if the law is passed, plant-based companies that use similar phrases would be at risk in Arkansas.
"Our brand is in business to do good," Athos told NOSH. "As a category founder we see it as our job to cultivate thought leadership, on subjects that are ownable for us."
Opposing such litigation isn't new for the brand. In 2018, Tofurky, GFI, ALDF, the ACLU of Missouri sued the state of Missouri for a bill banning language "misrepresenting" meat as something not from a slaughtered animal. That lawsuit claims that the Missouri legislation violates First Amendment rights, the Due Process Clause and the Dormant Commerce Clause, and discriminates against out-of-state meat producers.
Tofurky's case against Missouri is currently on appeal after a judge rejected Tofurky's injunction, ruling that the legislation doesn't limit the brand's speech.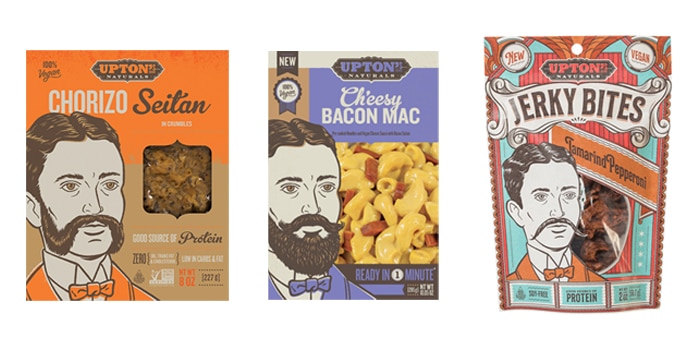 Vegan brand Upton's Naturals had a similar lawsuit in Mississippi, which was dropped last month after the state updated its "Fake Meat Bill" to allow "plant-based meat" and similar phrases that use a qualifier. Meanwhile yet another federal bill proposed last month, the Real Marketing Edible Artificials Truthfully Act (Real MEAT Act), seeks to more strictly identify "meat" terms and require the use of "imitation" on labels for plant-based meats.
In part to help stave off more suits and create labeling uniformity, this week industry organization Plant-based Foods Association (PBFA) released a set of standards for plant-based product labels. The guidelines suggest that brands include references to the type of animal meat, such as "chicken" and the form of the product, such as "nuggets" or "burger," but also make sure to include a qualifier indicating that the food is plant-based or vegetarian. Suggested terms by the PBFA include "plant-based," "vegan," "meatless," "meat-free," "vegetarian," "veggie" and "made from plants." These guidelines come after the PBFA created standards for plant-based milk products last year. In addition to Athos, who serves as PBFA president, the committee that developed the guidelines includes representatives from Beyond Meat, Hungry Planet, Lightlife and Field Roast, Morningstar Farms, No Evil Foods and Upton's Naturals.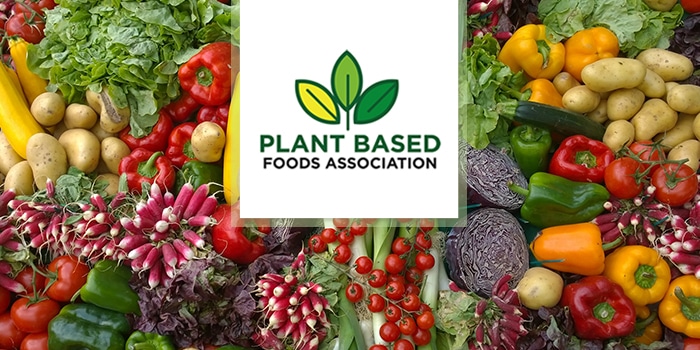 "Our guidelines were put in place as a library of best practices so that we can be united in our consistency around labeling," Athos explained. "The intention is to consolidate interpretations of how our category should be represented."
PBFA executive director Michele Simon told NOSH that brands ideally will implement these labeling standards within a year, but noted that most brands already do conform to the suggested language and terms. While she added that she hasn't seen any confusing plant-based labels, hopefully such standards can help prevent similar laws from forming in the first place.
"Our guidelines can help where a state is considering bill language and wants to mitigate potential legal challenges," Simon told NOSH. "They can incorporate our standards as an acceptable approach."