The Checkout: Plant-Based Brands Fight Labeling Laws, Find Breakfast Partnerships
Welcome to The Checkout: an express lane for weekly news you need to know, always 10 items or less.

A Meat-Free World vs 'Meat'-Free Labeling
This week plant-based food company Tofurky sued the state of Arkansas, alleging that a new labeling law (Act 501) limiting the company's right to use "meat" on its packaging violates both the First and Fourteenth Amendments: the right to free speech and due process, respectively. The lawsuit, filed in conjunction with American Civil Liberties Union (ACLU), the ACLU of Arkansas, the Good Food Institute (GFI) and the Animal Legal Defense Fund, seeks a preliminary injunction as the legal battle continues.
The Arkansas law, which went into effect July 24, bans using "meat" or related words on plant-based or cell-based products. The labels — even if followed by modifiers such as "vegan," "veggie," or "plant-based" — would be subject to fines of up to $1000 within state borders. Legislators claim the law, which also targets products labeled "cauliflower rice" and "almond milk," will prevent consumer confusion and "protect the agricultural producers in the state."
"The only confusion here seems to be on the part of the Arkansas legislature, which seems to have forgotten its responsibility to its constituents in its rush to pass an unconstitutional law at the behest of its special interest donors," Jaime Athos, CEO of Tofurky, said in a release. "The state of Arkansas is seeking to limit access to healthier, more sustainable food choices for its constituents, and it is doing so to benefit the animal agriculture industry."
Tofurky previously sued the state of Missouri over similar labeling laws. To-date, the two parties have yet to come to a settlement and are moving forward with litigation. Additionally, Upton's Naturals and Plant Based Foods Association (PBFA) sued the state of Mississippi last month to fight a similar law.
At NOSH Live Summer 2019, Athos noted the company's drive to fight for its social purpose, not just its products.
"It's not risky if you're doing the right thing, ultimately," Athos said. "We want to reflect on what we've done in our lives and be proud of it."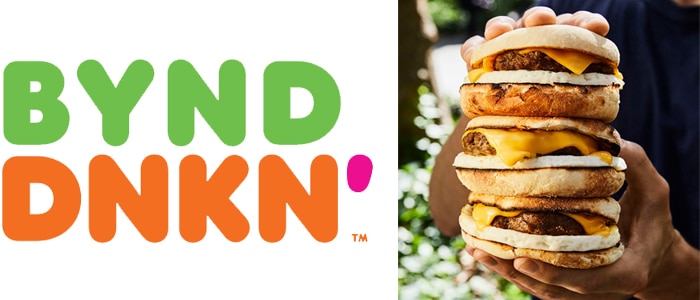 Beyond Breakfast: Beyond Meat Partners with Dunkin Donuts
Plant-based protein producer Beyond Meat is looking to become part of on-the-go breakfasts. The company partnered with coffee chain Dunkin Donuts to launch a new meatless breakfast sausage sandwich at 163 Manhattan Dunkin Donuts locations this week. The company stated that the sandwich will roll out nationally at a later date.
In other Beyond Meat breakfast news, the company is also eyeing another brunch staple: bacon. The company revealed that meat-free Beyond Bacon is under development, Bloomberg reported Wednesday. As a result of both announcements, the company's stock reached new heights on Thursday, with a market value of $12.7 billion — now eight times higher than it was at its initial public offering (IPO) in May.
The plant-based meat rage isn't slowing down: A recent report from trade organization Plant Based Foods Association (PBFA) and the Good Food Institute (GFI) said that while the total U.S. retail food market has grown 2% in dollar sales in the past year, retail sales of plant-based goods have grown 11%.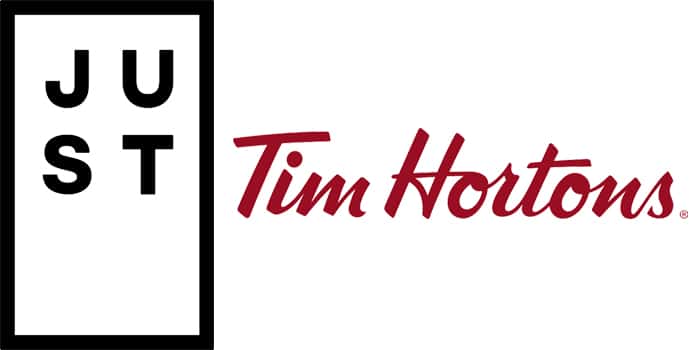 Plant-Based Eggs Hit the Plate at Tim Hortons
Canadian coffee chain Tim Hortons is testing JUST's plant-based eggs at its Canada locations, marking the first fast food arrival of plant-based eggs.
JUST, originally known for its vegan split pea mayo, along with other offerings, launched its mungbean-based egg product, JUST Egg, into select restaurants and foodservice outlets in 2017 and into retail in Fall 2018. The recent plant-based food report by PBFA and GFI cites eggs as the least developed— but fastest growing — plant-based food.
Tim Hortons started serving Beyond Meat sausages and burgers earlier this year. The chain's parent company, Restaurant Brands International, also launched Burger King's Impossible Whopper in April.