Industry Feels Pull and Push for Alternative Meat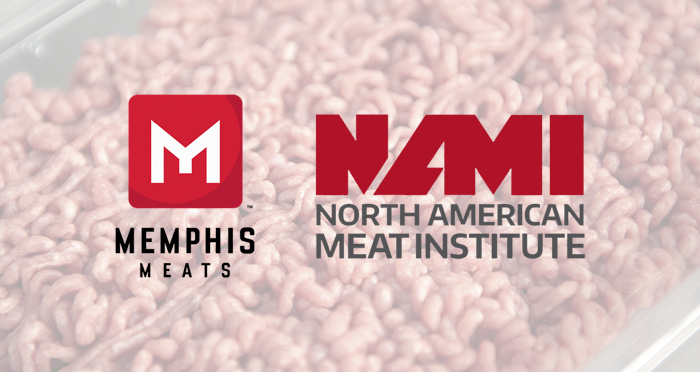 Dairy vs. almond milk. Rice vs. cauliflower. Beef vs. "clean" and plant-based meat. The past year has been filled with fighting between traditional food industries and the makers of their budding alternatives — and the past week was no different.
Two potential opponents, the largest meat trade association in the U.S. and cell grown meat maker Memphis Meats, decided to form an alliance in the name of regulatory consistency. Yet, the apparent truce was not industry-wide. A lawsuit was filed today by other industry players against the state of Missouri, claiming a pending bill would infringe upon their First Amendment rights to communicate about their products in ways that consumers can understand.
An Unexpected Alliance
The North American Meat Institute (NAMI) and Memphis Meats sent a joint letter to President Donald J. Trump late last week requesting that the Food and Drug Administration (FDA) and the U.S. Department of Agriculture (USDA) work together to clarify the regulatory framework for cell-based meat and poultry products. The group's main request was for the USDA to have a seat at the table when mapping out regulations regarding cell-grown meat. Thus far, it's been unclear whether the FDA or USDA has jurisdiction over the clean or cultured meat business.
"To ensure the regulatory system protects consumers while fostering innovation, it is imperative that the agencies coordinate and collaborate in their efforts, consistent with established policy," the joint letter reads. "We support a fair and competitive marketplace that lets consumers decide what food products make sense for them and their families."
The USDA has a longstanding role in inspecting meat and poultry products, while the FDA is responsible for confirming the safety of ingredients and new technologies. But there has been tension about which agency will take the lead on cell-grown meat. Both traditional and clean meat players seek the USDA to be the regulatory body for this emerging sector because the new products are animal based, just like traditional meat products.
Earlier this year the FDA and USDA announced that they would work together to potentially reduce the number of establishments subject to dual regulatory requirements of USDA and FDA, and this summer the Trump administration recommended shifting food safety under a new branch of the USDA. In July the FDA held a public meeting about clean meat, but noticeably missing an invite was the USDA.
Mark Dopp, senior vice president of regulatory scientific affairs and general counsel for NAMI, told NOSH that the group just wants a "level playing field" by being regulated by the same agency.
"There is a role for the FDA to play," Dopp said. "In our view it is no different than when they [FDA] made sure radiation was a safe technology or when the FDA decides when an ingredient is safe to use… But once that determination is made, once it comes to administering the regulatory requirements, it should be USDA."
Clean meat advocate and nonprofit The Good Food Institute (GFI) agreed. GFI's Director of Policy, Jessica Almy, told NOSH that the group believes the "existing regulatory system is entirely adequate to oversee the production and sale of clean meat."
"As the National Academy of Sciences has stated, clean meat should have a single point of entry into this regulatory framework," Almy said. "The path to market should not be complicated by red tape or politically driven opposition to innovation."
Even the U.S. Cattlemen's Association (USCA) — the group that filed a petition with the USDA this summer to "exclude products not derived directly from animals raised and slaughtered from the definition of 'beef' and 'meat'" — described the partnership as a "positive step forward."
"There is still work to be done as we look to how these products are ultimately labeled and whether they are included at the meat counter," Graner wrote in a letter responding to the news. "We appreciate the effort being taken by Memphis Meats today."
The other major change requested in NAMI and Memphis Meats' letter is the changing of the term "clean meat" to "cell-based meat and poultry" in order to avoid consumer confusion. Though the two groups agreed on this language, it's not unanimous. Graner said the USCA has issues with the use of the term "meat." GFI has also expressed concerns regarding consumer confusion.
"At GFI, we have found that even top food scientists at the Institute of Food Technologists (IFT) conference [incorrectly] thought 'cultured meat' referred to the methods used to make yogurt, sauerkraut, and other cultured foods," GFI wrote in a May blog post.
GFI told NOSH, however, that they are not "wedded to 'clean meat."'If the administration does agree on a joint regulatory effort and labeling language, it could potentially help move cell-cultured products to the marketplace faster because there won't be as many regulatory and communication hurdles. As of now, many companies such as Just, Finless Foods, Aleph Farms and Future Meat Technologies have entered the "clean meat" space but, despite being well-funded, no brand has made a product at a price realistic for retail.
A Heated Lawsuit
While there is some agreement on how to handle "clean meat" products, there is still an industry divide, especially in regards to plant-based alternatives. GFI, the Animal Legal Defense Fund, the American Civil Liberties Union of Missouri, and plant-based brand Tofurky, today joined forces in a filing a suit against the state of Missouri to stop a bill, scheduled to take effect this week, which prohibits any language "misrepresenting" meat as a product not from a slaughtered animal.
The lawsuit claims that the bill infringes on First Amendment rights, violates the Dormant Commerce Clause by discriminating against out-of-state companies to protect in-state meat producers, and infringes on the Due Process Clause because of its vague language.
While NAMI shares the same view as some of its clean meat counterparts regarding regulation, a spokesperson said they believe the FDA needs to better regulate plant alternatives, referring to some of the claims as "blatantly misleading."
The week of industry-wide wins and wars is important, regardless of the position industry members take in the heated debate. Up-and-coming brands are challenging out-of-date FDA policies around names, statements of identity and health claims in a quest to meet the needs of consumers.