Sir Kensington's Co-Founder Ramadan to Lead Hu Kitchen & Products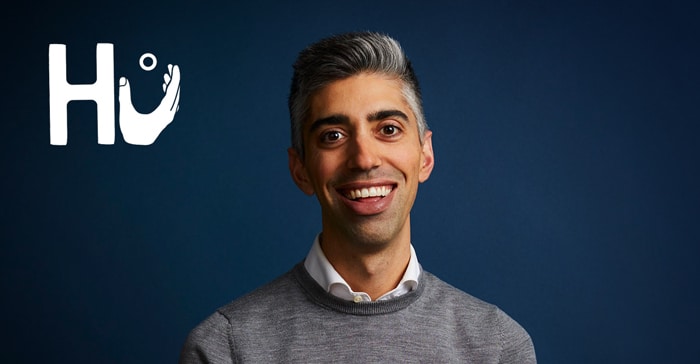 Paleo-focused Hu Master Holdings, owner of Hu Kitchen and Products, announced today that Sir Kensington's co-founder and former CEO Mark Ramadan has joined the snack brand as CEO. Ramadan assumes the role from former PepsiCo executive Rita Hudetz who departed the company earlier this month. Co-founders Jason Karp and Jordan Brown told NOSH Ramadan brings a skill set that will help the brand scale to its next phase of growth.
Ramadan co-founded condiment maker Sir Kensington's roughly a decade ago. He remained with the company for two years after it was acquired by Unilever in 2017 for a reported $140 million. He told NOSH that in the wake of his departure, which was announced to the Sir Kensington's team in April, co-founder Scott Norton has assumed the CEO role. Originally, Ramadan said, he planned to depart Sir Kensington's to start a new company. But, after engaging in "soul searching," he realized he wanted to serve as the CEO of an emerging brand.
"I realized that what I really loved was when the business had a little bit more scale and we had found proof of concept. What I was really good at, and loved, was actually managing a team," Ramadan said. "That's more of the role of a CEO versus a founder. Founder, in the early stage, you don't get a chance to do that. You only get lucky enough to do that if your company finds success and most don't."
Ramadan will serve as CEO of both Hu's food business (which currently includes chocolate bars and snacks, as well as coffee beans) and the brand's New York City restaurant. Karp told NOSH that at this point the company is largely focused on scaling the CPG side of the business, with the restaurant offering a "360 degree" experience for consumers to interact with the brand.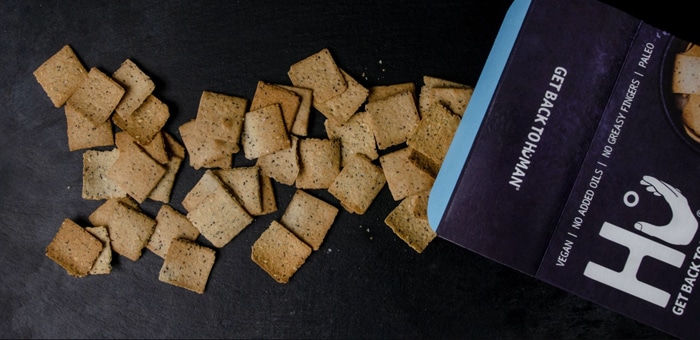 In recent months Hu has raised money, closing a 2018 round led by investment group Sonoma Brands and a subsequent 2019 round from Mondelez's investment arm SnackFutures. Ramadan and Karp told NOSH that the latest raise will allow the brand to expand strategically as well, further developing a more robust supply chain. Mondelez is, according to Ramadan, the largest purchaser of organic cacao.
"With our recent partnership with Mondelez, [Mark's] skill set of having both true entrepreneurial small scale startup and then large, global scale and working inside and with a very large global company, is perfectly analogous or symbiotic with what we are trying to do," Karp said.
Ramadan said his first weeks in the role will be spent listening to the brand's co-founders, suppliers, investors and employees. A brand is the "collective output" of hundreds of people, he told NOSH.
"My perspective at [Sir Kensington's] will be my perspective at Hu, which is to be forever curious and forever naive," Ramadan said. "They've built an incredible brand and business that's growing very quickly, so it's not like anything is broken, it's about how do we grow correctly and the best way possible."
Low hanging fruit for the immediate future is expanding distribution. Karp told NOSH Hu has limited distribution in natural retailers and is "almost non existent" in conventional retail. Ramadan added that Western Europe is also an attractive expansion opportunity as consumers in the market consume more chocolate bars than American shoppers.

With this scale and changes to the supply chain, Ramadan also hopes to be able to drop Hu's price point, which right now is on the premium end of the spectrum. It's a goal Ramadan has accomplished at Sir Kensington's. When the brand's ketchup first launched, it cost $9.99 for 10 oz. of ketchup; now it rings in at $4.99 for 20 oz.
"[Hu] want[s] to be a global, natural, snacking company. And I don't think you can be global, or even snacking, if you're not accessible because then it's just an occasional indulgence," Ramadan said. "You can't have an impact if you stay small."
Ramandan's arrival to the brand occurs as the company sees other changes as well. Karp, who also serves as Hu's chairman of the board, is moving to Austin with his wife (and Hu co-founder), Jessica Brown Karp. There, the former hedge fund manager will open an office for HumanCo, his health and wellness holding company. HumanCo is an investor in Hu as well.
Brown, however, will remain with Hu full-time, focusing largely on product development and marketing. Ramandan told NOSH that the balance between co-founders and CEO has been clearly laid out and he's excited to guide the brand to its next stage of growth.
"I'm very happy to be the management CEO to someone else's founder, and I'm excited to play that role… but what I do want is to strategically operate the business and they were very clear that is my mandate," Ramadan said. "It's mostly opportunity… Yes people want their CBD, adaptogenic, collagen water, but they also just love fewer ingredients, better taste. That's not going away and [Hu] has nailed that."