Protein Play: Quest Acquired for $1 Billion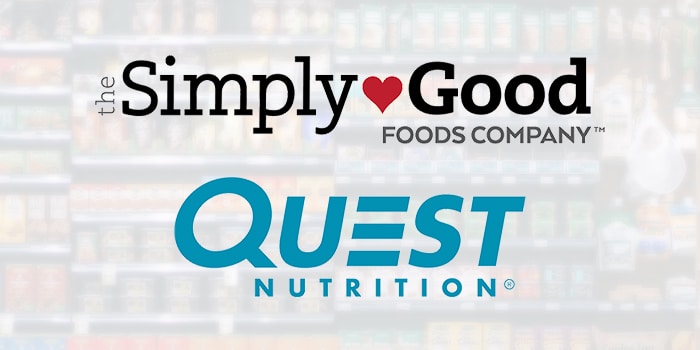 The Simply Good Foods Company, a producer of nutritional foods and snacking products, announced yesterday it will acquire protein-centered brand Quest Nutrition for $1 billion in cash, or approximately $870 million net of tax benefits.
In the 24 hours since the deal was announced, Simply Good's stock (SMPL) price has risen roughly $2.60 per share, to $29.96 at the close of trading today.
Simply Good, which produces bars and shakes under the Atkins and Simply brands, financed the deal with approximately $225 million of cash on its balance sheet, as well as financing from Barclays, Credit Suisse and Goldman Sachs. The billion-dollar price tag represents a purchase price of approximately 14.3x adjusted EBITDA.
In a release, Simply Good stated that Atkins and Quest brands would combine for an estimated $800 million in net sales. For the 12 months ending May 25, 2019, Simply Good reported $492 million in sales and $93 million in adjusted EBITDA, while Quest's 2019 revenues is projected at approximately $345 million, with an adjusted EBITDA of $50 million.
Speaking to investors and analysts yesterday, Simply Good Foods CEO Joseph Scalzo said Quest is the "leader in the consumer movement toward healthier, more nutritious snacking [and] meal replacement." He added that Simply Good had been searching for the right target for some time.
"We evaluated many acquisition assets," he said, "and [it was] challenging to find the right branded business in the category at a reasonable price."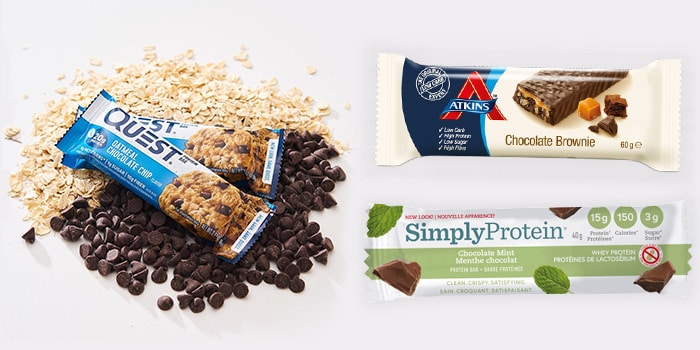 Founded in 2010 by Tom Bilyeu, Quest quickly grew to the No. 2 spot on the 2014 Inc 5000 list, with reported 2013 revenues of $82.6 million and a three-year growth rate of 57,348%. In 2015, venture capital firm VMG invested in the El Segundo, Calif.-based company, in a deal reportedly valued at around $900 million, based on revenue of roughly $300 million, according to website TheStreet.com.
In 2016, Bilyeu exited the company. Soon after, Quest hired former Premier Nutrition Corp CEO Dave Ritterbush as CEO, with former Campbell's C-Fresh executive Suzanne Ginestro also joining the company that year as CMO. Though the company built its initial following through a variety of indulgence-inspired bars, Quest has since expanded into adjacent categories of functional cookies, shake mixes, chips and frozen pizzas.
While both Quest and Atkins are focused on fitness-minded shoppers, Quest develops products that are low-net-carbohydrate, low-sugar and high-protein. Atkins has traditionally positioned itself as a low-calorie, weight-loss alternative — a dietary point-of-view that has increasingly seen less resonance with consumers in recent years.
According to Scalzo, Quest will offer Simply Good "greater consumer and channel diversification," and the ability to capitalize on "consumer mega trends related to healthy eating and better nutrition."
"This combination delivers on our strategy to become a broader nutritional snacking company that offers consumers a broad range of brands and products that satisfy their nutritional needs," he said. "We also believe that our collective brands will benefit from increased cross-selling and marketing opportunities."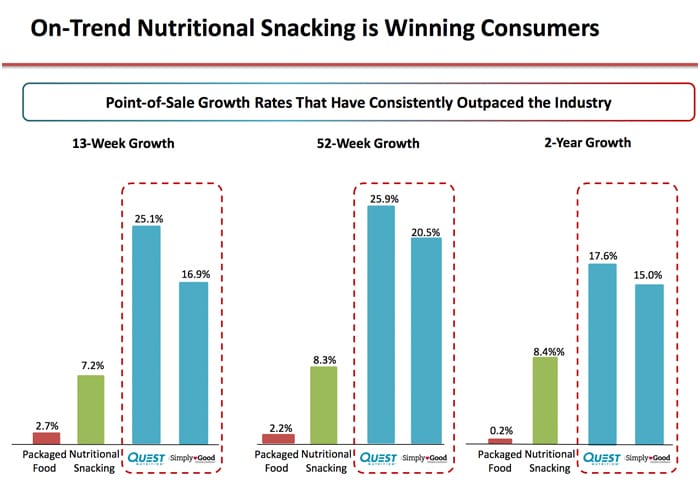 Scalzo told analysts that Quest and Atkins consumers see "almost no overlap" despite both competing in the crowded bar space. Within the category, he added, Atkins is positioned as a "low-carb lifestyle brand," while Quest is viewed as a "sports and active nutrition brand."
Quest's consumers are 60% female and 40% male, with the most consumers between the ages of 25- to 34 years-old, according to Simply Good. Unlike most bars, which either position themselves as a snack or meal replacement, Quest markets itself (and appeals to consumers) as both, Scalzo said.
Quest has succeeded in "flipping nutritionals to deliver craveable foods with minimal sugar and net carbs," for classic, indulgent items such as pizza and cookies, Simply Good said. However, some Quest SKUs are performing better than others, with room to capture customer attention in categories beyond bars.
According to Simply Good, Quest's bars (which also have the highest margin of all of its products) will account for 68% of the company's revenue in 2019. Chips, cookies and "other products" — including a line of frozen pizzas — are estimated to account for only 9%, 8% and 10% of Quest's sales, respectively. The company's 2018 launches have seen varied adoption, with Quest's pizza line seeing 100% net sales growth from 2018, its chips 70% net sales growth, and cookies only 11% net sales growth.
"[Quest's] strength is in new product R&D; ours is with different formats of bars," Scalzo said. "So [there's] opportunity for cross innovation on both of the businesses."

Simply Good, Scalzo added, has already developed a plan to increase Quest's 50-55% household penetration, while also amplifying Simply Good's own messaging.
"This transaction will enable Simply Good Foods to benefit from Quest's effectiveness within e-commerce, social platforms, specialty and other non-tracked distribution channels," the company stated in a press release. "While Quest will benefit from Simply Good Foods' expertise in building distribution in FDM (food/drug/mass) channels and growing brand awareness via broad reach media."
This improved "ROI driven approach to advertising" will also include coordinated public relations efforts — a move that may help introduce Atkins' established brand to Quest's younger consumer demographic.
Simply Good expects the acquisition to save the company an estimated $20 million over the next three years through streamlining sourcing and supply chain, packaging, freight, warehouse and distribution — as well overlapping efforts in advertising, marketing, accounting, management salaries and more. For example, currently Quest and Simply Good each utilize warehouses located in Indiana less than two miles apart.
The two brands also have strength in different retail channels. In 2019, Simply Good will see 45% of its sales come from mass retailers, 11% from club, 5% from ecommerce and a negligible amount from specialty or c-stores. Quest, on the other hand has room to grow in mass and club, with only 28% and 2% of its sales from each channel, respectively, yet has 18% of sales from specialty retailers, 17% from e-commerce and 9% from c-stores. Scalzo noted that both Quest and Atkins sales team members often call on the same category buyers, offering an opportunity to create broader promotional plans that help each respective brand enter new channels and stores.
In recent years both brands have seen challengers emerge — many backed by deep pockets. In 2017 CAVU Ventures backed high-protein, low-sugar ONE bars, Kellogg's picked up protein powerhouse RxBar and Lion Capital snapped up protein cookie brand Lenny and Larry's.
But while each brand faces more competition every day, Scalzo is optimistic about the potential for both companies.
"Quest Nutritionals [is the] perfect fit for our growth vision," Scalzo said. "We expect the combination of businesses to lead to tremendous incremental growth opportunities."