RxBar Founder: I Never 'Planned' to Sell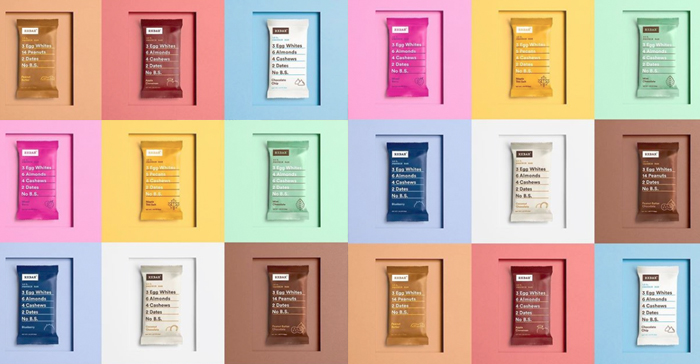 When your company sells for millions just three years after its inception, you must have done something right. For Peter Rahal, RxBar co-founder, president and CEO, that success was directly tied to one thing: never thinking about selling his company.
But sell he did, for a cool $600 million to CPG giant Kellogg Company, who sees the bar as a "pioneer in clean-label, high-protein snacking."
The deal, said Rahal, has been in the works for six to nine months but, he added, during that time the company operated as usual. The only change was to hire an investment bank, Piper Jaffray, to represent the company.
"From day one, we've just been obsessed with serving our customer and making the best possible product. I remember investors and employees asking 'are you going to sell?' and we'd say 'we're never doing that,'" Rahal said. "And the reason is, when you start to think about that, you change what you're doing. If you're trying to build a business to sell it, it influences what you do. The best way to sell a business is to not think about selling a business and build a great business and don't forget your purpose."
Rahal said he didn't want to pursue a round of investment for several reasons. Investment from a private equity group, he felt, would only add "a check" and not the strategic resources he needed. Investment from the venture arm of a strategic he felt would be "muddy." In that situation, he worried the strategic would eventually want to buy the company outright in a lengthy, gradual process.
Instead the company has focused on keeping its head down and working to over deliver to consumers. While there were shortcuts the company could have taken to see quicker or even higher sales, Rahal said it wasn't in the company's best interests.
"Walking the halls of Expo West, you feel like some companies are birthed to exit the business. We were birthed to solve a problem: Have a better protein bar," Rahal said. "Companies don't want to buy a business that's, to use an expression, 'a perfumed pig.' They want to buy a business that's complete and thought out. They don't want to buy a business where the pipes aren't working and it's a facade…. You just have to build an awesome house with great pipes, shutters, heating, that works."
Rahal said when it was time to list their "house" Kellogg's brought much to the table. First, he noted, was the company's willingness to allow RxBar to operate independently and maintain their company culture. The bar brand will keep its Chicago, Illinois offices and team, and Rahal will remain on as president and CEO, reporting to Deanie Elsner, Kellogg's president of the snacks business unit.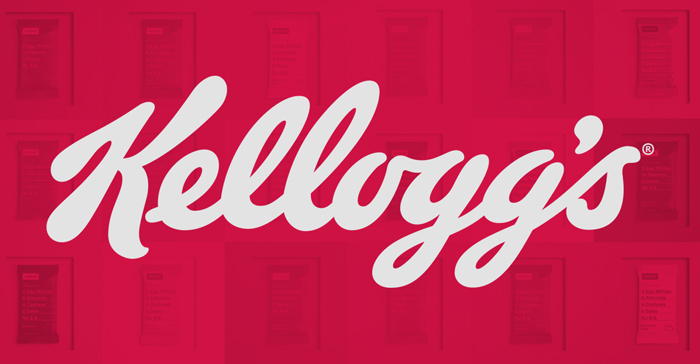 The strategic will also help the business scale, said Rahal, providing needed "muscle" in the areas of in-store execution, innovation, R&D, operations and sourcing as the company's path to sales growth changes.
"Right now, we're getting new doors. So topline is growing through straight doors. Our velocity are good, and the business is growing. But in two years, once we get our distribution down, growth doesn't come from new doors," Rahal said. "We want to be fully prepared for when the game changes and not hit a wall… In the next two years, marketing and innovation is going to drive topline. So that's a really fundamental difference in the business."
Much of those new retail accounts over the past two years, Rahal said, are in part thanks to RxBar's modern packaging, which launched two years ago courtesy of design group Scott and Victor. Before the redesign, RxBar had packaging Rahal said he designed in PowerPoint. The bar was only sold online because he felt it wasn't ready for retail and was "an ugly baby" that needed to go through "adolescence" before hitting shelves.
Even still, Rahal noted, pre-redesign the brand was growing 400 percent year over year with $6.5 million in sales in just over a year.
"I wouldn't be [talking] with you if we didn't commit to the refresh. When we did that rebrand, I had plenty of people in the investor community say 'why are you doing this. It's a mistake.' Because the business wasn't broken." Rahal said. "The product didn't change but the clothes changed. We always had a great physical product but the brand and the identity and the clothes it was wearing didn't match. So we finally updated the clothes."
The new packaging is clean, some may even say sparse, and features a list of ingredient equivalents on the front of pack. At a time when consumers are litigious and quickly sue for duplicitous branding, some industry members, including food influencer "The Food Babe," have worried RxBar's packaging is unclear. For example, while the front of RxBar's blueberry bar lists "3 egg whites, 6 almonds, 4 cashews, 2 dates" the back of package, lists dates as the largest ingredient by weight and natural blueberry flavor. Additionally, the six almonds are meant to emphasize there is the equivalent of six almonds but may not mean the bar started with exactly six whole almonds being crushed.
Rahal says the front of the pack is more about emphasizing RxBar's whole ingredient list and value proposition as well as provide the consumer flavor cues. Any changes to the pack post acquisition, he noted, would have to be approved by him.
With its short ingredient list, the brand has found a devoted following with the paleo and CrossFit communities. Rahal says these early adopters are part of the brand's DNA and yet, Rahal told NOSH, RxBar was careful to not over cater to these groups, but rather embrace the core attributes of those diets that would also resonate with a larger consumer audience. For RxBar, that meant whole ingredients, low sugar and protein.
Regardless of its future, there's one thing Rahal is sure the company will continue to embrace.
"We all just want to grow. I want to grow, Kellogg wants to grow. Our team wants to grow," Rahal said. "You don't grow by cutting corners, I'll tell you that. You grow by providing value… we're going to grow by playing offense, by creating new products, creating better products and continuing to over serve."