People Moves: Truco Enterprises Names CEO; Sabra Adds CMO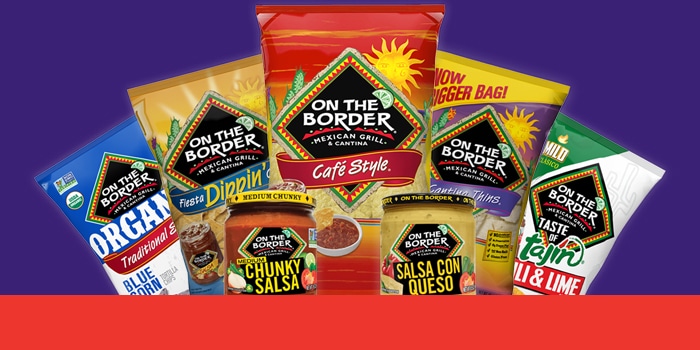 Sabra Names Jason Levine CMO
Hummus maker Sabra named Jason Levine, former North America CMO for Mondelez International, as CMO last month.
"I am thrilled to be joining the Sabra team at an incredibly dynamic time in the food industry," said Levine in a press release. "I have always been drawn to iconic, household brands, and Sabra is an iconic brand in a category that is seeing incredible growth. I look forward to working with this talented team as we continue to scale and build a deeper relationship with our consumers, driving growth through plant-based foods."
In his new position, Levine will spearhead global marketing and communications, with responsibilities including "driving Sabra's growth strategy by introducing consumers to new ways of using hummus and developing new offerings" for Sabra. He will also oversee marketing for Obela, which sells dips and spreads outside of the U.S. and Canada.
Levine comes to Sabra as the brand tries to find new use occasions and flavor profiles for its flagship hummus. The brand recently launched a salsa verde hummus — which embraces Latin American flavors — as well as hummus toast kits, which incorporate hummus into an on-the go meal or snack.
Austin Allan Named Director of Marketing at Ark Foods
Austin Allan has been named director of marketing at produce company Ark Foods, just three months after joining Dirty Lemon parent company Iris Nova as senior director of special projects.
The Brooklyn-based start-up sells a line of heirloom vegetables including shishito peppers, seasonal honeynut squash, badger flame beets and purple potatoes, as well as a newly launched vegan heat-and-eat meal line, both available at Whole Foods. In his new role, Allan will focus on social media outreach, shopper marketing strategy and product expansion.
"It's a really exciting company, a really exciting brand and a really exciting product that is going to do great things for the fresh cut aisle in Whole Foods and beyond," Allan said.
Allan is the founder and former CEO of drinkable soup brand Tio Gazpacho. He left the company in December after it was acquired by Novamex.
After his time at Iris Nova and Tio Gazpacho, which he described as a "food-beverage hybrid" company, Allan said he has come to realize that his main interest is in the food space.
"That's really where my passion lies, in better-for-you products, innovative products, food start-ups. I'll always be in that space," he said. "I'm not necessarily interested in traditional marketing or traditional products."
Shane Chambers Named Truco Enterprises CEO
Truco Enterprises, maker of On The Border tortilla chips, salsa and dips, has named Shane Chambers CEO.
Truco, based in Texas, is a portfolio company of private equity firm Insignia Capital. Chambers most recently served as CEO at Insignia Capital-owned jerky brand Tillamook Country Smoker for two years. At the time, Chambers brought previous experience in the jerky business, having served as general manager for meat snack brand KRAVE Pure Foods, which was acquired by the Hershey Company in 2015.
Chambers came to Krave after holding several leadership positions within divisions of the Hershey Company, including VP of marketing, sweets and grocery portfolio.
Frank Zampardi Named Peckish VP of Sales
Earlier this Spring, Frank Zampardi was named VP of sales for ready-to-eat boiled egg brand Peckish. Zampardi is a familiar face to the Sonoma Brands incubated company — he previously served as director of sales for KRAVE jerky, while it was owned by Sonoma Brands founder and CEO Jon Sebastiani.
Most recently Zampardi was a partner at investment firm AccelFoods. But, Zampardi told NOSH, he has since decided that his primary interest is in growing and accelerating emerging food companies from the brand side of the business.
"I'm a consumer first and foremost, and I want to work with brands that have a strong appeal for me and demonstrate strong vision for the future," said Zampardi in a press release. "As I look at PECKISH, the products check so many boxes for me. It's not just about eggs. It's a portable, clean source of protein and a refrigerated snack, which is where immense growth is coming from all channels of trade."
Zampardi previously served as division VP at Pirate Brands and division chain manager for Glaceau.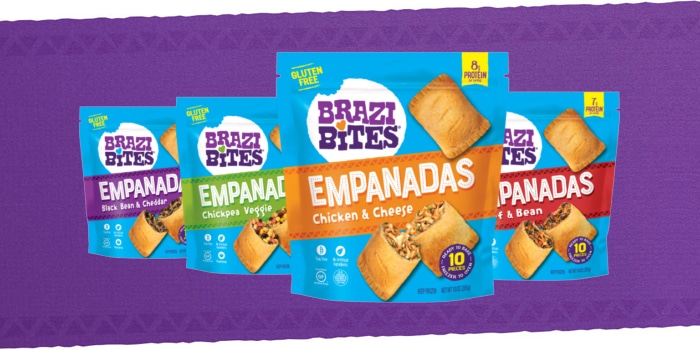 Brazi Bites Appoints Senior VP of Sales
Frozen Latin American frozen food brand Brazi Bites named Glenn Smith senior VP of sales. In this role, Smith will develop strategic sales plans to promote sales growth, according to a press release.
Smith previously served as VP of retailer sales for CPG marketing technology provider Quotient Technology for three years, and prior to that he held positions as sales director at Nestle USA and senior buyer at Target.
This addition comes after Brazi Bites has made several moves to scale the business, following the company's sale to San Francisco Equity Partners last year. Since then, Brazi Bites has brought on former Justin's president Michael Guanella as CEO and expanded beyond its flagship Brazilian cheese bread with the addition of a frozen empanada line this spring.
Kroger Announces Executive Promotions
Last month, Kroger announced several new promotions in support of "Restock Kroger" an initiative launched in 2017 aimed at resetting product assortments and improving customer communication.
Mary Ellen Adcock, formerly group VP of retail operations, now serves as senior VP, retail operations. Since joining Kroger in 1999, Adcock has held numerous roles including VP of natural foods merchandising where she oversaw the launch of Kroger's Simple Truth Brand.
Robert Clark, previously senior VP of merchandising, has been promoted to senior VP, supply chain. In this role, Clark "will continue to focus on building capacity in Kroger's outstanding manufacturing and distribution networks," said Kroger executive VP and COO Mike Donnelly in a press release.
Kroger also announced the promotions of several division presidents.
Other notable new hires and promotions include:
Cali'flour has added to its executive leadership, naming Mike Anderson CEO and former Perky Jerky VP of operations Scott Donnel as COO.
In February, Jason Webb joined World Peas Brand, maker of pea and lentil-based snack brand Peatos, as VP of sales. Webb was previously VP of sales for Sonoma Brands for nearly three years, and prior to that held the position of director of sales for KRAVE.
The Jackfruit Company has expanded its leadership team, naming Dave Yonk VP of finance and Gordon Cooper senior VP of sales and marketing. Yonk previously held positions at Conagra Brands and Boulder Brands, while Cooper was VP of sales at Teton Waters Ranch.
BFY Brands has named Katie Shipman director of marketing. She previously served as director of marketing for Grillo's Pickles.
Food-focused public relations firm Konnect Agency promoted Amanda Bialek to executive VP earlier this Spring. Bialek has been with the firm for over two years.
Beef provider Verde Farms last month named Marc Broccoli VP of operations and Matthew Landis VP of sales.
In March, Bulletproof added Cameron Kinloch as chief financial officer and Brian Watkins as VP of e-commerce.