KIND's Battle Against Sweeteners Continues On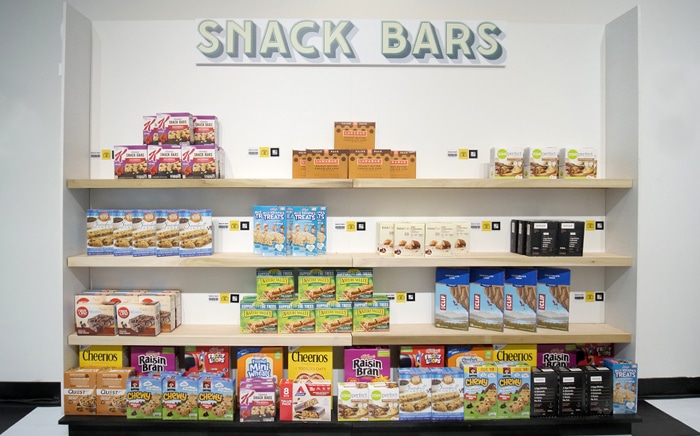 KIND Snacks is calling out the snack industry's — and a choice rival's — sweet tooth by taking aim at products' sugar content with its new Sweeteners Uncovered initiative. The goal, the brand claims, is to provide more transparency to the types and amounts of sweeteners and sugar sources used in popular snacks, such as Clif Bar, its recent Twitter sparring partner.
To encourage transparency and consumer education, the company launched an online database where consumers can search for their favorite snacks as well as a pop-up augmented reality installation in New York City.
The website for the initiative contains a national snacking index of snack bars, granola, cereal and yogurt, as well as a guide to nearly 100 types of artificial sweeteners and an outline of KIND's commitment to creating products with low sugar content.
"When some of the top-selling snacks many people believe to be healthy have a similar sugar profile as a dessert, that's a problem," Daniel Lubetzky, founder and CEO of KIND, said in a release. "People deserve to know what they're eating."
This initiative comes after KIND filed a Citizen Petition last month urging the U.S. Food & Drug Administration to address "misleading nutrient content claims," part of the brand's ongoing fight to redefine what constitutes a "healthy product."
KIND also released the results of a survey — conducted by data company Morning Consult and funded by KIND — which found that 40 percent of respondents couldn't name any sweeteners found in food and beverages. Additionally, 41 percent of the 2,200 survey respondents stated they didn't know which ingredients on a nutrition label were sweeteners.
KIND's national snacking index, which is also part of the augmented reality experience, displays the amount of sugar in each snack product as a percentage of total ingredients and highlights the over 100 terms brands use to denote sugar on their nutrition labels.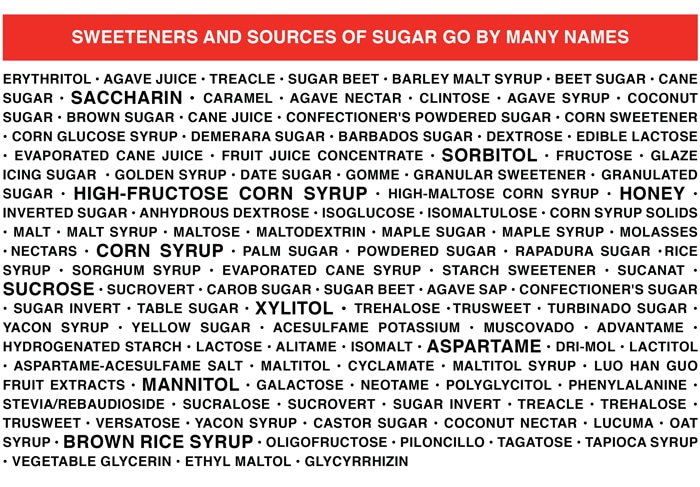 Brands such as Nature Valley, RxBAR and Quaker are all included, and Clif Bar's Chocolate Chip bar is the first product listed with the index underscoring its 31 percent sugar content. KIND compared the amount of sugar in the bar to that of a Little Debbie Creme Pie (which has 32 percent sugar). The site also highlights Clif's use of sweeteners like organic cane syrup and organic brown rice syrup.
It's another round in an ongoing skirmish: the two bar brands fought over the use of organic brown rice syrup on Twitter last month, after Clif's call in The New York Times for KIND to go organic. KIND tweeted that "Brown rice syrup is sugar, whether it's organic or not." With Sweeteners Uncovered, KIND is doubling down on this stance.
"Organic sweeteners are still sweeteners and individuals need to understand and be aware of their intake," Stephanie Csaszar, registered dietitian and health and wellness expert at KIND, told NOSH in an email. "If you were to eat a Clif Chocolate Chip bar, you would be eating 21 grams of sugar, compared to a KIND Dark Chocolate Nuts & Spices bar which contains 5 grams."
Clif spokesperson Drew McGowan said in an email that the company is a "strong advocate for transparency in labeling" but that it also believes "organic food is key to creating a healthier, more just and sustainable food system for all of us, and that organic food connects people to the planet."
McGowan also noted that Clif's latest offering, Whole Lotta Bar, shipping to stores in May, contains no added sugar, and that Clif's Nut Butter Filled Bars actually have "35 percent less added sugar gram for gram" than that of KIND. Clif's Chocolate Chip bar is the only Clif product included in KIND's index.
With the release of this index — and by augmented reality — KIND hopes to continue to push the industry to be more transparent.
"KIND feels it has an important role to play when it comes to pushing the industry to be more transparent about what's in their products," said Csaszar. "Through our New York City pop-up and online index, we are bringing individuals an opportunity to learn and make more informed eating decisions."