Five Months In, Magic Spoon Closes a $5.5M Round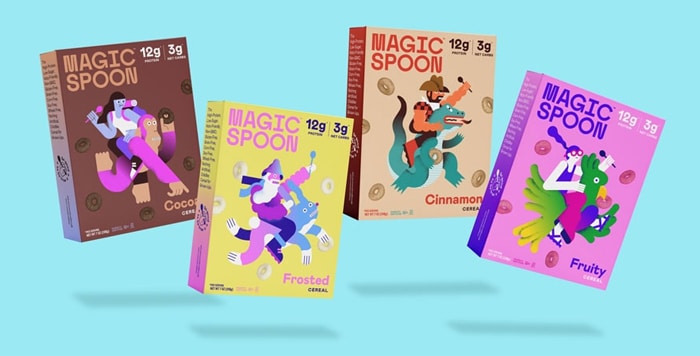 Having moved on from insects, the founders of cricket-based snack brand Exo have found fast interest in their low-sugar cereal line, Magic Spoon. Today the brand announced that, five months after launch, it has closed a $5.5 million round of funding to help propel its growth. It is sold direct-to-consumer and targets the carbohydrate-avoiding consumer, often associated with the Keto or Paleo diets.
The round was led by Lightspeed Venture Partners with Collaborative Fund, Wild Ventures and DGNL Ventures also taking part. Additional individual investors in the round include entrepreneurs Joey Zwillinger (the co-founder of Allbirds), Jeff Raider (the co-founder of Harry's), Dave Gilboa and Neil Blumenthal (the co-founders of Warby Parker) along with musician Questlove, venture capitalist Chris Hollod, music producer Rick Rubin and Digg.com founder Kevin Rose.
Magic Spoon co-founder Gabi Lewis told NOSH that he and co-founder Greg Sewitz appreciated Lightspeed's experience growing other direct-to-consumer companies in their portfolio such as Daily Harvest, Rothy's and Bonobos. The capital will largely be used for product inventory, customer acquisition and hiring.
"We want to pour gasoline on the fire. We went out of stock early on and we want to make a huge amount of product to make sure that doesn't happen again," Lewis said. "Even though we don't have costs the typical food company going through distribution, brokers and retailers has, there are analogous costs in direct to consumer businesses."
The company previously closed a $1 million round of funding in November 2018.
While exact terms of the current round were not disclosed, Lewis disputed previously published reports of a $25 million valuation as "speculation" and "not correct." That said, he added, sales have surpassed expectations with the company selling its projected first two months of inventory in the first weeks after launch and briefly running out of stock.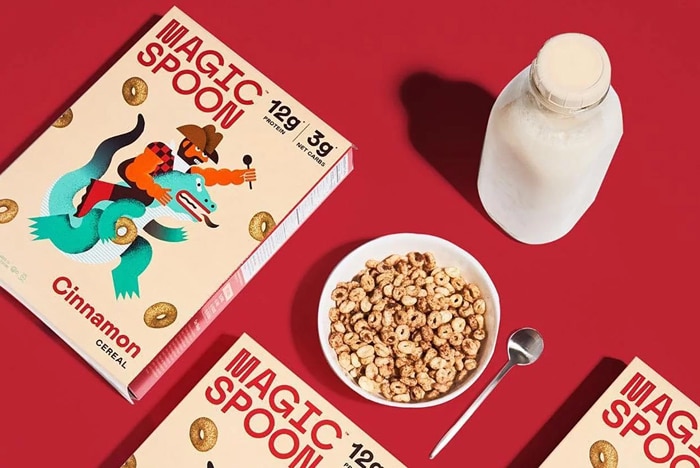 Lewis added that while the product line is resonating with its target consumer — health conscious millennials who have abandoned the cereal set — Magic Spoon is also connecting with unexpected audiences, such as boomers and seniors looking for higher protein options and who are willing to pay for functional benefits. The cereal currently costs $10 a box and has a 4 box minimum purchase. Despite the high cost, Lewis told NOSH that reorder rates have been consistent with customer churn on the brand's subscription business low.
"Our entire business wouldn't function if this was a novelty purchase," Lewis said.
Immediate next steps for the company include releasing new flavors of the cereal line later this year. Magic Spoon also will expand into retail, although not in the "immediate" future. Lewis told NOSH that he has been approached by numerous retailers, none of which have taken issue with the price tag, with some comparing the launch to when cold-press juice disrupted a commodity-driven category with a premium product.
Although Magic Spoon could have continued growing without investment, Lewis said, he and Sewitz see the low-calorie cereal set as being ripe for a first mover advantage –something that they could not achieve without outside investment.
"For Greg and myself what's important to us is building a huge business very quickly and maximizing the chances of defining and dominating this new category of cereal," Lewis said. "Like the low-calorie, high-protein ice cream category, we expect three or four companies to have the bulk of that category and we want to strike while the iron is hot."