After Year of Growth, Beanfields Closes Series B Round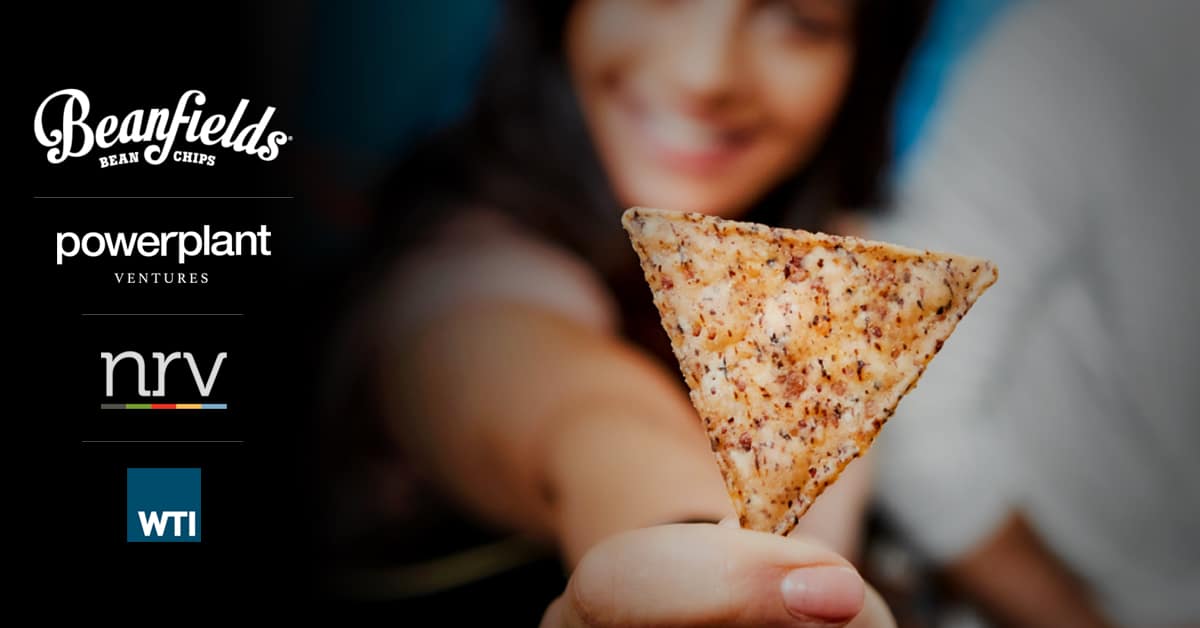 Beanfields has had a busy two years. In that time, the vegan chip company was acquired by PowerPlant Ventures and a coalition of investors in April 2017, rebranded, and seen CPG veteran Mark Rampolla both become CEO and then subsequently step down in place of Arnulfo Ventura in July 2018. Now, after a period of strong growth, the brand is announcing the close of its series B round of funding.
Although the company declined to disclose the exact amount raised, Ventura told NOSH the round was oversubscribed and represented a larger investment than its series A round in July 2017. The round was led by previous investor PowerPlant Ventures, with NRV and Western Technology Investment also taking part.
According to SEC filings, the company has previously raised $4.25 million.
Ventura told NOSH that the round will help the company get through its next inflection point.
"Our investors are all very focused on backing the jockey as much as the horse. They're very entrepreneurial," Ventura said. "We're trying to get on an operating run rate that by the end of 2020 gives us max optionality to do whatever we want to do at that point with the brand."
A portion of the new capital will go towards supporting brand innovation. At Natural Products Expo West next week, the company will introduce five new flavors of chips: salt and vinegar, cheddar, spicy queso, pink salt and jalapeno lime. The brand will launch the new flavors in a variety of sizes, including a new 10 oz bag.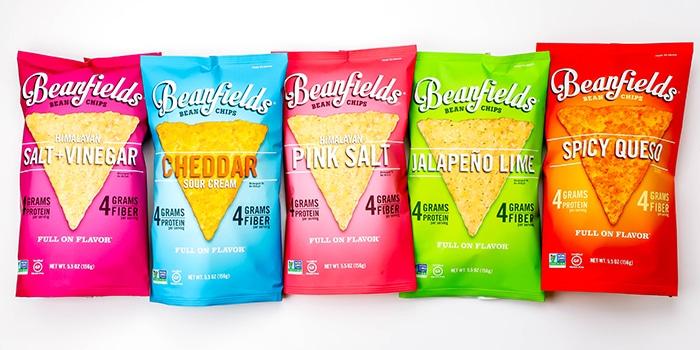 Ventura told NOSH that the flavors are designed to be bold and to capitalize on consumers' love of heat. However, he said the company didn't limit itself to typical tortilla chip flavors. For example, he noted, sea salt and vinegar is the fourth most popular flavor in potato chips but is rarely available in tortilla chips.
While new flavors were needed, what Ventura said he is losing sleep over is where to go beyond chips. The core line will remain the brand's near-term focus, but, for him, it's "not a question of if but when" the line will expand.
"When I came on, I felt like the first thing we needed to do was just show that we could do chips really well," Ventura said. "There hadn't been innovation in a long time, so we needed something fresh and to provide relevance, excitement and a vision."
That focus has paid off: Not including food service accounts or DSD service in New York City and Los Angeles, the line is currently in 5,000 doors. In the last six months since Ventura took over as CEO, the company has grown 60 percent year-over-year. Over that 24 week period, Beanfields' sales were up five times the categories unit percent change and the brand saw velocities across all SKUs increase over 30 percent.
Ventura attributes this success to a few changes. First, the previous rebranding helped Beanfields have a solid, eye-catching "brand block" on shelf. Second, Ventura refined the company's promotional strategy. In the second half of 2018, Beanfields cut trade spend by over 50 percent, yet saw sales increase by focusing on "which marketing levers were more effective," Ventura said. Finally, the company focused on its current retailers rather then trying to expand into more stores immediately.
"As cliche as it sounds, I'm very much a proponent of inch-wide, mile deep," Ventura said. "This is a brand that's been around since 2010, but the reality is that it's a whole new brand… in the last nine months."