Rampolla Departs Beanfields as Califia Exec Steps Up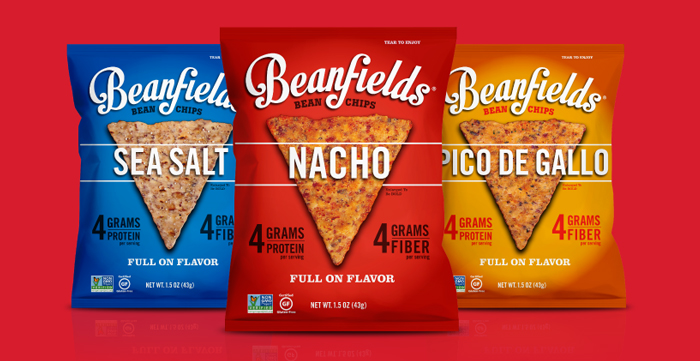 It's a changing of the guard — or at least of the former beverage CEOs. Snack brand Beanfields announced today that Mark Rampolla has left his role as CEO of the company and former Califia executive Arnulfo Ventura has stepped into the role.
Rampolla, the founder of Zico coconut water, joined the company a year ago as CEO, announcing that he would be working for free while managing the brand that his venture fund, PowerPlant Ventures, had acquired earlier that year.
Ventura — who started his own beverage brand, Coba, around the time that Rampolla was starting to grow Zico into a national brand — followed a path from PepsiCo to Califia Farms before moving into the top spot at Beanfields.
"Everything seems to be set up for a CEO to come in and scale it," Ventura said. "The table is far from set, there's quite a bit we still need to prove, but we have a really strong base underneath us and now its primed for growth. With a focus on execution, I'm really excited for what we can accomplish."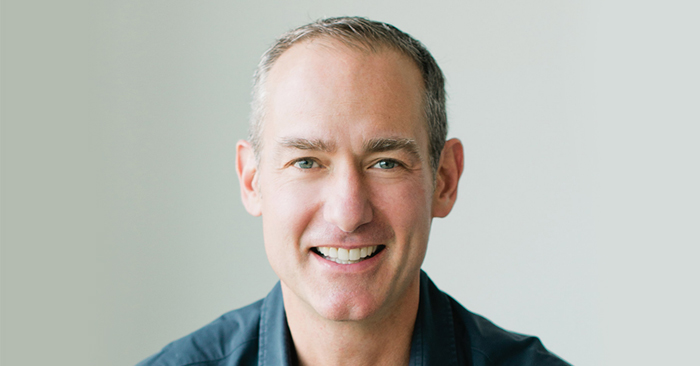 It's been a busy twelve months for Rampolla. Under his tenure, the team has grown to 18 employees. Recent hires include Jim Mancuso, former VP of finance at GT's Kombucha, as COO/CFO, Todd Engle, former head of sales at Kate Farms and ThinkThin, as VP of sales and Laura Setzfand, former VP of sales and marketing at Rise Bar, as VP of Marketing.
To complement the in-house team, Beanfields also added new board members, including most recently, Pat Turpin, current CEO of Kona Deep and former co-founder of Popchips.
Earlier this year, the company also completely overhauled its packaging for a more modern, clean look that can appeal to a wider range of consumers. With the rebrand, the line has been able to enter foodservice and more traditional retailers.
"The objective was to first signal to the whole marketplace that something new was going on," Rampolla told NOSH. "The gold standard was, could the brand ultimately live in a vegan female's hand, and would a millennial male also take it to a Superbowl party?"
Rampolla believes it's time to return to PowerPlant, the fund he started with partners after leaving Zico. PowerPlant recently deployed the last of its first fund and brought on a new partner in Dan Gluck. Rampolla is shifting his focus on helping his other portfolio companies, adding that he plans to do this as advisor to brands, not as a CEO.
The other reason to depart, Rampolla told NOSH, is because the company needs a leader with a different skill set.
"The foundation is done," he said."The company has cash. It has a great supply chain. It has a great team. We have the right distribution channels, the right board and the right investors. Now comes the next phase of work, [which] is really driving growth."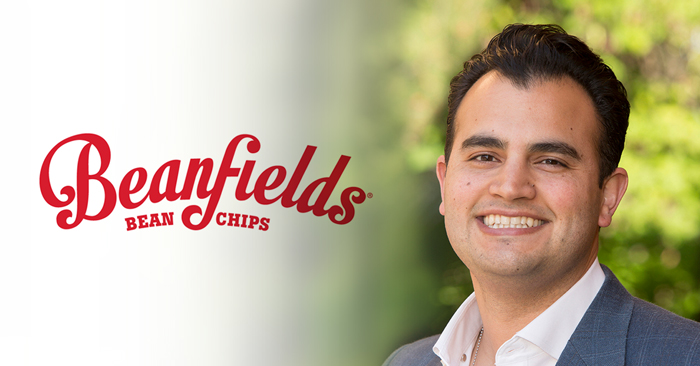 Ventura, who left the entrepreneurial world to go to PepsiCo, and then became Califia's e-commerce leader, told NOSH that after getting to know the business and employees he will start to focus on scaling the company into new channels.
There also will soon be a follow-on round of capital, Rampolla noted.
Beanfields appealed to Ventura on both business and personal levels, he said. Throughout his career, he added, he's tried to work with better-for-you foods that can improve the health of the planet as well as consumers.
As a first-generation Latino-American and the first member of his family to attend college, Ventura said, he appreciated Beanfields' connection with Homeboy industries. The nonprofit receives 1 percent of sales every quarter and will eventually receive a 5 percent stake in the future value of the company.
"I have my own personal connection because of extended family that have not had as fortunate a path as I have," Ventura said."So the chance to have an impact in that regard is super important to me too. It's not lost on me 'to whom much is given, much is expected in return.'"