With Culture Republick, Unilever Aims to Stay the Market Leader in Ice Cream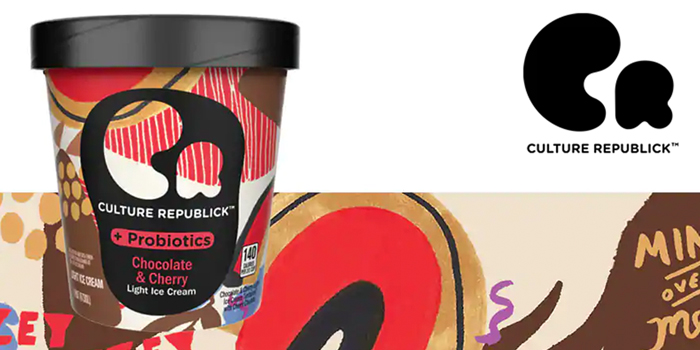 Although there may be questions about whether the frozen aisle is red hot or chilly, the frozen dessert category's rise to prominence is of no debate. Between ice cream and frozen novelty products, the two categories generated over $12 billion in sales last year according to investment banking firm Silverwood Partners. And although there are increasingly more and more new brands on shelf, two leaders — Nestle and Unilever — own over one third of the market share, the firm added.
But leaders can fall if they don't stay ahead of the curve. With more and more investment dollars flowing in to support new brands, as well as an increase in consumer demand for innovation, legacy brands aren't always enough. In response to these changing dynamics, last month Unilever launched Culture Republick, its first new ice cream brand in 16 years, with the aim of drawing in shoppers with an offering that incorporates both probiotics and purpose.
Leslie Miller, North American director of marketing for ice cream, told NOSH that Culture Republik evolved from a desire to offer consumers a mission-driven product in the category. In order to reach the largest audience, Unilever settled on the broader idea of embracing "culture." The brand uses emerging artists' work on its packaging and donates 10 percent of profits to art foundations. The goal, Miller said, is to balance a focus on social mission with an emphasis on product.
"We are in a time where people are craving purpose and are craving brands and companies to have a bigger reason to exist and to try to know that we're making the world a better place," Miller said. "Where Culture Republick came from, was this idea of purpose… in a category that used to be just about indulgence."
Along with innovative flavors turmeric chai cinnamon or matcha fudge, Culture Republick also embraces "culture" with the addition of probiotics, hitting another key health trend identified by Unilever. Both are important, she said, because mission alone can't make up for a poor ingredient deck or taste profile, nor is it enough to cut through the clutter of the 150 new ice cream products that were launched last year alone.
"Ultimately I'd love to have a brand that just stands on purpose but, as an ice cream innovator, I know consumers in my category are [also] looking for a very good product," Miller said. "If we're able to plus-up the mission as we go through that journey, that really good indulgent probiotic [will become] only the icing on the cake for consumers."
Each pint clocks in at 400 to 500 calories and has 16 to 18 grams of protein with 11 to 12 grams of fiber. These health attributes are secondary traits, Miller said, and not key to the Culture Republick story.
"Protein was a bonus because I know my consumers are excited by it," Miller said.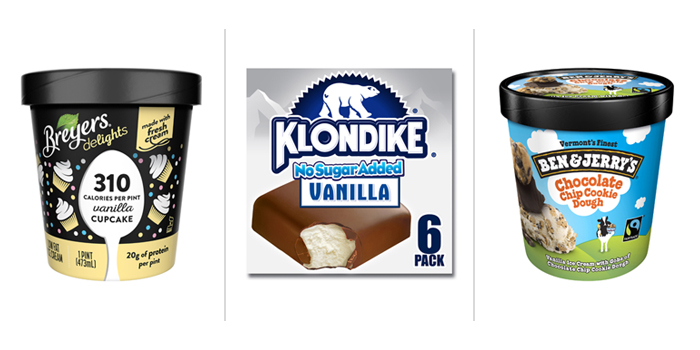 Culture Republick launched across the U.S. in retailers including Meijer, Shoprite, Albertsons, Vons, Safeway, Rite Aid and select Target locations where it will compete against and alongside Unilever's other category offerings from brands such as Talenti, Ben & Jerry's, Klondike, Popsicle, Magnum and Breyers.
With an established portfolio of high performing brands, some may wonder, why launch another brand at all. The answer, Miller said, lies in a desire to understand what each brand's core tenants are and if it can flex to meet consumer needs.
"It's not about forcing every brand to do everything. It's about what do we stand for and what do we have this heritage in doing really really well," Miller said. "You can't force brands to be something that they're not."