To Reel in Millennials, Safe Catch Raises $5 Million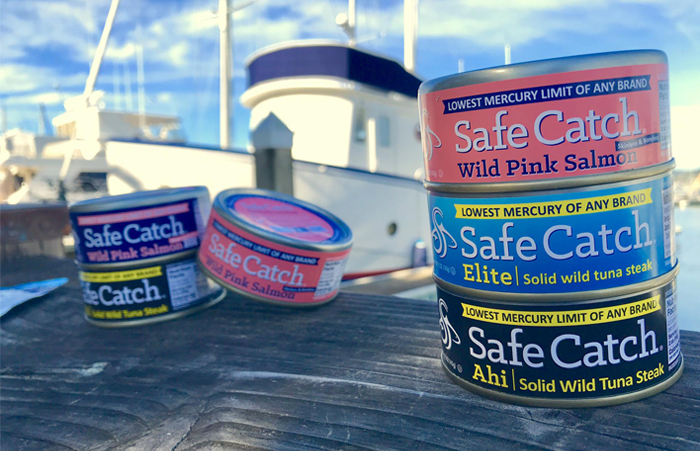 There's a problem that's plaguing the canned seafood section and it's not a new fish parasite or supply issues.
It's millennials.
They just don't eat canned seafood, notes Sean Wittenberg, co-founder and president of seafood brand Safe Catch. He thinks that his cans are different, though, and that their trackable, mercury-safe brand will satisfy the environmental sensitivities of the ballyhooed demographic.
Investors agree: yesterday the company announced a $5 million raise that was spread among firms Echo Capital and Essential Investments as well as several angel investors.
Fresh out of college, Wittenberg started the company in 2004 under the name MicroAnalytical Systems. The plan was to produce a technology system that could help major seafood brands test the mercury levels of their tuna. After being rebuked or encouraged to lower their standards by the big producers, Wittenberg joined forces with co-founder Bryan Boches and formed Safe Catch to produce a line of mercury safe canned tuna.
The company debuted at Expo West in 2015 with three canned tuna products.
Since then, the company has grown rapidly. It now has 30 employees worldwide and a product portfolio that includes flavored tuna products, canned ahi tuna, canned salmon and seafood in a pouch. The company tests each fish to find its level of mercury and all Safe Catch tuna clocks in at .1 parts per million (PPM) of mercury with Safe Catch Salmon at .03 PPM. Its products are in over 10,000 doors across North America and same store sales growth is in the double or triple digits year-over-year, Wittenberg said.
The Safe Catch team's background is primarily in science and technology — Wittenberg himself studied physics — so finding investors with robust experience in CPG was important. The capital will go towards scaling production to continue to improve margins and drop prices, new product innovation and working capital, he said.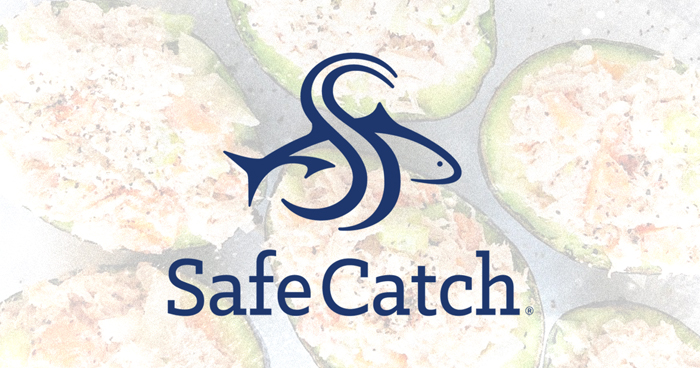 Marketing and communication is a key part of the company's growth and plan for the investment, Wittenberg said.
The category is ripe for a turnaround, he insists.
"When you look at the category from 2004 to today, there's been a 30 percent decline in per capita consumption of canned tuna. Household penetration has gone from 9 out 10 households to 6 out of 10 households," Wittenberg said. "It has seen popularity drop from being, at one time, being the most popular seafood item in the US by far, to falling into number three position."
Why 2004? That's when the Federal Drug Administration (FDA) warned certain at-risk consumers to avoid canned tuna. In turn, doctors and health professionals told their patients — and, Wittenberg stresses, their patients' young children — to avoid the food. The result, Wittenberg said, is a generation that is "one of the driving driving force of the health and wellness movement" — but who nevertheless grew up without this healthy household staple.
While retailers may report that the category is flat, in truth, Wittenberg said that once factoring in today's population growth, the $4 billion category in the U.S. — $12 billion worldwide — should actually be $750 to $800 million larger. As more older consumers stop shopping, he believes, this gap will only widen.
But Safe Catch hopes to put an end to the mercury-based outmigration.
Along with the testing, Wittenberg said the products taste is also better. Rather then using a method that "optimizes for price" as the big tuna producers do, Wittenberg said Safe Catch uses an artisanal cooking process. The result, he believes, is a better tasting product.
The company also practices more sustainable fishing methods.
"When you eliminate mercury as a concern and you eliminate subpar processing practices as a reason for subpar product and you eliminate the environmental impact through non sustainable fishing," Wittenberg said. "You take those things off the table and you now have one of the healthiest food products you can put into your body and its delicious."