Canned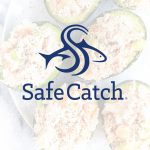 Seafood brand Safe Catch hopes to bring millennials back to the canned seafood category and investors believe they can. Yesterday the brand announced a $5 million raise.
Oregon Fruit Products, in a show of commitment to providing the highest-quality fruit products for today's highly-informed, health-conscious consumer, is proud to roll out several key changes to the labels for its retail line.
New on deck… Blue Harbor Fish Co. pouches and cans combine the simple ingredients of sustainably-caught, wild Albacore tuna, water, a touch of sea salt or no salt added with no preservatives to bring back the essential fresh flavor of tuna. Blue Harbor Fish Co. is committed to offering the highest-quality Albacore Tuna from Marine Stewardship Council (MSC) certified fisheries in the South Pacific.
Hunt's®, a brand of ConAgra Foods, Inc. (NYSE: CAG), has introduced three new organic tomato offerings which are now available for consumers and retailers. Hunt's Organic Diced Tomatoes, Hunt's Organic Tomato Sauce and Hunt's Organic Tomato Paste offer the same great taste of Hunt's and are USDA-certified organic.