As Pilotworks Shuts Down, New Brands Face Uncertain Future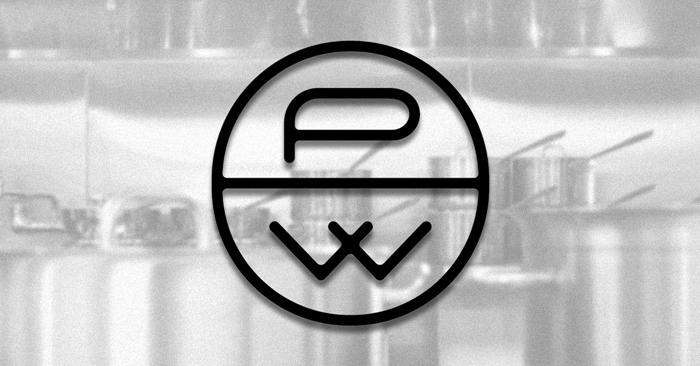 Once a rising business with investors including major CPG brands and food luminaries, "distributed kitchen" startup brand incubator Pilotworks abruptly ceased operations nationwide this weekend. In the wake of its closure, hundreds of food and beverage businesses have been left without production and storage facilities or distribution to retail outlets.
A statement on Pilotworks website read: "It is with a heavy heart that after failing to raise the necessary capital to continue operations, Pilotworks will cease operations on October 13th, 2018. We realize the shock of this news and the disruption it causes for the independent food community we were so honored to serve."
It continued: "This is a sad outcome for Pilotworks, the makers in our kitchens, and independent food in general. We wish there was another option to continue operating. Sadly, there was not."
Pilotworks declined to provide additional comment.
Brands, employees and retail partners were informed of the closure through emails sent over the course of Saturday, with, in some cases, less than an hour to vacate the premises — despite membership agreements with brands noting a 10-day period for the termination of any contracts.
At the time of it's closing, Pilotworks had locations in Brooklyn, Newark, Chicago, and Dallas. The incubator's locations Providence, R.I. and Portland, ME closed in August.
The company told employees and producers that the closure was due to an inability to close a second round of funding.
A Complicated History
The company's past has been filled with twists and turns. Originally founded as Brooklyn Foodworks, the company was acquired from its previous owners, DinnerLab, when that company went bankrupt in 2016. The company was subsequently rebranded as Foodworks by new co-founders Nick Devane and Mike Dee, with plans of expanding across the country in early 2017.
At the time, Dee and Devane had no previous experience running a food business. Originally the two came to the concept while founding Homemade, an app that allowed home cooks to sell their food. The pair saw their users struggle with the operations side of owning a food business, and thought Foodworks could provide a solution.
Initially, response was positive. In July of 2017 the Campbell Soup Company launched "The Real Food Innovation Challenge" at the incubator, which included a contest and mentorship program between Campbell experts and Foodworks members.
Later that year, now rebranded as Pilotworks, the company raised $13 million dollars in a Series A round led by Techstars Ventures, Campbell-affiliated Acre Venture Partners, and other investors such as David Barber's Almanac Insights, Thrive Market's founders and Slow Ventures.
In an earlier interview with NOSH, Barber compared Pilotworks, to an "Apple Store" for coworking spaces and shared kitchens, with bright, plug-and-play spaces that could serve as a source for future Almanac deals.
However, in June of 2018, just six months after the round closed, in Devane was ousted as CEO in favor of COO Zach Ware. Ware also had a varied background, having worked in venture capital, real estate development, ecommerce, coworking and transportation. At the time, Pilotworks presented Ware with a difficult choice, according to his personal website.
"Until meeting Pilotworks and Acre, I planned to leave the venture industry and focus on building several long-term businesses and deepening my work in real estate. My ideal approach to life is to be, in both my personal and professional life, a portfolio of interesting things," Ware wrote, "Although it conflicted with nearly every one of my plans, I could not pass up an opportunity to work on a set of problems as compelling as those the combination of this role and this company present. If I had chosen the sensible path I would have later regretted it."
Shifting Focus
As Devane and later Ware took over at Pilotworks, members told NOSH they noticed changes at the company.
Anjali Bhargava, founder of Bija Bhar drink powders, had been with Pilotworks since she signed her first lease in late 2015. She told NOSH that the model shifted from helping members to being more of a real estate play.
"Things would happen and we'd hear about it later," she said. "They were letting people go, they were making changes in policy and nothing was a conversation. We're supposed to be members but we weren't really part of the process. Things were just happening to us and they didn't feel like they were for us… It became a commercial kitchen rather then an incubator."
But no one realized how dire the situation had become. A former employee of the company told NOSH that within the past month employees were told that although the Series B round was going slower then expected, they should remain optimistic as it was expected to close by the end of October.
While there was less involvement from the executive team at times, members still tried to provide assistance to each other, said Josh Henderson, Founder of Dippin' Rings.
"I kept the membership [even after switching to a co-packer]," Henderson said, "To me it was worth the extra cost to have access to the community."
Growing Pains
Multiple individuals in the food and beverage industry told NOSH the problems for Pilotworks possibly came from trying to scale too big, too fast.
Ashley Colpaart provides community kitchens with software (the Food Corridor) to manage their operations as well as has a "matchmaking" site for makers and kitchen spaces (the Kitchen Door). She also manages the Network for Incubator and Commissary Kitchens, which recently held a conference of 80 kitchens from over 20 states. At this conference, Colpaart was struck by how much the business varies from state to state. And it's these differences, she said, that may have been part of Pilotworks' undoing.
"I think their expansion was ultimately what cut them off at the knees. Because New York is a really unique city. And if you try to replicate something exactly like that in say, Dallas, the communities are different," Colpaart said. "[Our users] are all in different places and they are all different and catering to their communities in different ways… What is interesting about this is that it might not be a one size fits all model for these facilities."
Pilotworks not only was geographically spaced out across the country, it also tried to cater to both food and beverage professionals — and even within the former, to both caterers as well as CPG producers.
In addition, turnover may have become an issue. For many food and beverage producers, shared kitchen space is a means to launch and grow before moving to a new facility or co-packer. On the distribution side, brands would eventually graduate to a larger, nationwide distributor such as KeHe or UNFI.
"Often times these kitchens will have an anchor tenant, which is using the same amount of time and has the same schedule every week and is paying a blanket amount of revenue per month for that rent," Colpaart said. "Kitchens have to keep this steady pipeline of renters to deal with the moment an anchor tenant needs to phase out to a larger space. So a lot of facilities have to think about how to graduate their clients out, but also how to fill that pipeline."
What's Next
Makers and producers were told this weekend that they have from nine a.m. to five p.m. Monday, Tuesday, and Wednesday to pick up their products, ingredients and property. Even now though, employees who are no longer employed by Pilotworks told NOSH they were helping the former members with this process in hopes of making things easier.
"We're here trying to [help with] this incredibly difficult transition for the brands," one former staff member said, "and see if we can mitigate in any way possible."
What will happen with Pilotworks equipment, trucks and facilities is still to be seen. Some members have suggested the company try to offer equipment to members to purchase before looking elsewhere.
Thi Lam, founder of sparkling coffee startup Keepers, noted that Piloworks' management allowed its distribution arm to continue taking orders up until the incubators sudden closure.
"That's affecting us because half of our distribution goes through Pilotworks," he said. "We entrusted them to deliver to our accounts and distribute our products. They owe us some money. They own a ton of people money."
Other incubators have also banded together to try to offer space to producers. Coworking space Hot Bread Kitchen in New York set up an emergency Google Docs form as well as a hotline to take calls and questions or help match founders to new kitchens.
One longer range issue will be the licensing challenge producers will face. Colpaart told NOSH that although Pilotworks was licensed by the Health Department, each producer also had to obtain a license tied to the location where they produce. Moving locations requires a new license, she added.
"I think the regulators need to come and be a part of those conversation," Colpaart said. "If they have to move to a new location, they are going to have be expedited through the process so they can produce out of another location — and that will need to happen at the local level and the state level for certain products… It's a little more complicated than 'Oh, I'll just move to the kitchen down the street.'"
April Wachtel, founder of ready-to-drink cocktail mixer brand and Pilotworks member Swig & Swallow, told NOSH she first heard the news from another company in the incubator via text at around 5:30 PM on Saturday; since then, she's been working to organize a first-response center for other startups affected by the closure. Wachtel was one of around 30 people who met on Saturday morning to begin formulating a collective response, including possible legal action. She also helped launch SupportIndependentFood.com to serve as a digital resource for affected brands.
"If you look at just the positive side of this, the food community is coming together in a way that is sustainable right now," she said. "When you are driven by venture capital and you are looking to have a massive success, that's not the right way to do it. But because as a group we are motivated right now and putting together sustainable, sensible ways to move forward, I actually think that while this is horrible now, in the longer term, it probably will make us stronger as a community."
Jon Epstein, co-founder of ready-to-drink cascara tea brand Nomad Trading Co., joined Pilotworks in May 2017, using it mostly as an office space with some production. He said that the impact of losing a hub for the local food community and a lab space for new innovation could be lasting.
"The biggest thing we are losing is really how it served as an incubator of ideas, a meeting ground, a watering hole," he said. "I don't know how that can be replaced."
While Pilotworks has closed, other shared kitchen startups are still growing: last week shared kitchen startup Kitchen United announced it had closed a $10 million round of funding led by GV (formerly Google Ventures). With the capital the the startup raised, it plans to expand it's kitchens from its original location in California.
Above all else, what most makers and employees told NOSH they will miss — and what cannot be replaced — is the camaraderie.
"We've literally worked next to these folks for years. They aren't just clients or customers. These people watch our kids when we go out, I watch their kids when they are in the kitchen. We go out for drinks together. They're close friends of ours," one employee told NOSH. "Yes, we lost our jobs and they lost their production facilities, but we're friends. We love supporting entrepreneurs and that's why we got into this."