Chobani Vets Score $11m for Skyr Startup
The yogurt category is crowded, with new brands, packages, and flavors launching on a monthly basis. The last year alone has seen the rise of savory yogurts, spicy flavors and other new form factors that expand day-part usage. But the team behind Icelandic Provisions, a new dairy startup, believes they have the recipe for success by using skyr to target consumer needs for higher protein and lower sugar cultured dairy.
Investors have bought into the concept as well. Led by healthcare and technology VC Polaris Ventures, the New York City-based Icelandic Provisions — which has yet to sell a single cup — raised $11 million dollars to kick off a skyr product line that will launch nationwide in the next month.
Skyr, an Icelandic cultured dairy product, is not new to U.S. shores: Whole Foods, Kroger, Target and many other retailers currently sell it, but it remains a small subset of the overall yogurt category. Typically heralding a higher protein content and lower sugar than most yogurt types, it has gained momentum and is becoming more commonplace in mainstream retailers. Investors have made their bets as well: Siggi's, likely the best-known skyr brand, has received funding from both Bear Naked founder Brendan Synnott's Revelry Brands and is also part owned by international dairy company Emmis.
While the leadership team and name may be new, the product in the container is not. Some eagle-eyed Whole Foods consumers may remember a brand called Skyr from MS Iceland Dairies (Mjólkursamsalan); a cooperative of over 700 of Iceland's family-run dairy farms and other milk producers across Iceland. That product has been on the market for a few years, in the Northeast, North Atlantic and Mid-Atlantic regions.
However, as other dairy companies have found, selling a product designed for European consumers in the U.S. can be difficult. As a result, MS Dairies decided to cease production of its own branded skyr line in the U.S. and instead will partner to supply Icelandic Provisions.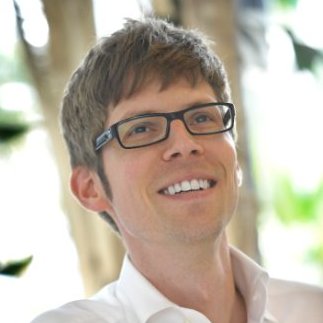 The team behind Icelandic Provisions brings deep yogurt experience to the product line. Nico Bevers, the COO, served as Chobani's Vice President of International Business Development from 2011 to 2014. Bevers also spent several years working for DSM Food Specialties, a leading global manufacturer of food enzymes, cultures, savoury ingredients and nutraceuticals for the food and beverage industries.
Bevers told NOSH that John Health has also joined the company as Chief Innovation Officer. While VP of New Ventures & Innovation at Chobani, Health created Chobani's innovation branch and helped launch the company's retail location in SoHo. Then as the company's VP of New Ventures & Innovation, he led the creation of Chobani Flip and Chobani Simply 100. In 2014 both Flip and Simply 100 landed top spots on IRI's Most Successful Packaged Goods Brands for 2014 list.
Beyond Chobani, Icelandic Provisions' employees include other industry experts. Mara Lundstrom, the company's Director of Sales, has worked at both Applegate Farms and Colgate-Palmolive. Matt Kasten, Director of Operations Planning, has worked in supply chain and production management for over 10 years, including several years working on ice cream products for Unilever.
Bevers says the team's robust background and the uniqueness of the product that will make the company stand out.
"The heirloom skyr cultures [that we use] are the same bacterial cultures that have been used in Iceland for hundreds of years," Bevers said, noting that the country has stricter rules around dairy farming. The cows producing the product's milk have never received hormones and had a diet mostly of grass, he said.
The line rolls out in the North Atlantic, Northeast and Atlantic regions of Whole Foods Market and 130 Target stores nationwide this month. By the end of February, it should be in three more retailers' East Coast stores, Bevers said.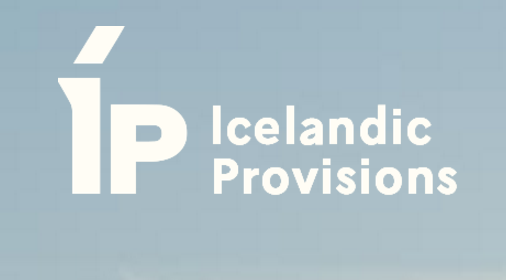 As Greek yogurt has become ubiquitous, pricing has become a major selling point — that's where skyr is different right now, notes Bevers. He said that Icelandic Provisions will hold fast to a premium price of $1.89-$2.39 for 5.3 oz. "We know that price promotions play a role in that category, but we don't intend to go anywhere near 10 for $10," he said.
With Greek yogurt already at 50 percent of the yogurt market, he added, "Greek yogurt brands are stealing market share from each other. They're not really building the category anymore."
Bevers dismissed the idea that there is no room for new brands in the yogurt set. "It's not so much that there's a lot of competition, of course there's competition, there's competition in any industry. It's about what is going to be your point of differentiation."
Bevers and his investors believe that consumers and retailers alike are ready for something different. Icelandic Provisions plans to provide it through a balanced line: Yes there will be sugar, but a moderate amount. "Sugar is flavor and there's nothing wrong with that," he said.
Nor is there anything wrong with fat; instead of traditional yogurt's fat-free or low-fat focus, Icelandic Provisions will clock in at 1.5 percent fat. Bevers believes that consumers are beginning to appreciate that "fat is not the enemy" and that healthy fats are a natural part of healthy diet.
All of the flavor combinations will pull their inspiration from the Arctic region. The initial rollout will include Blueberry Bilberry, Strawberry Lingonberry, Peach Cloudberry, Vanilla and Plain.
"The consumer's palate in the U.S. has developed to appreciate this kind of type of thick yogurt," said Bevers. "Now we will be bringing flavor to the category. Not flavor from sugar, not flavor from necessarily from fruit, but flavor from the product itself…the cultured dairy part of the product."