The Checkout: Kellogg and Tyson Prep for Plant-based Launches; Yofix Raises $2.5M
Welcome to The Checkout: an express lane for weekly news you need to know, always 10 items or less.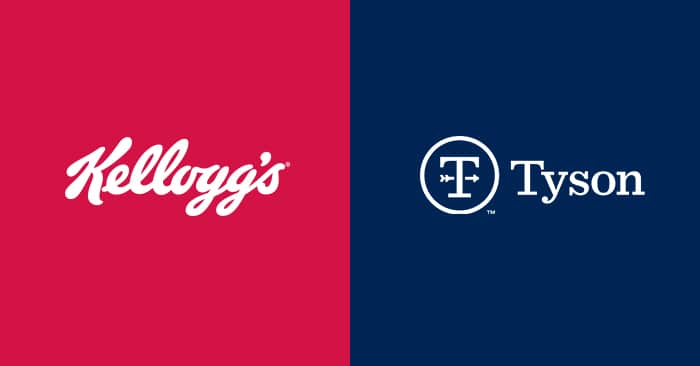 Kellogg and Tyson Prep for New Plant-based Launches
Americans' breakfast habits may be evolving, but the hunger for plant-based meats is rampant. In its fourth quarter earnings call yesterday, cereal and snack company Kellogg reported organic net sales grew 2.7% in the quarter — the best since 2012 — while net sales decreased about 3% year-over-year.
As cereal consumption has declined, the company has adjusted its strategy toward other categories. Snacks, for example, generated 4.4% growth in the quarter, fueled by on-the-go innovations from key brands like PopTarts and Pringles. Although cereal remained stable during the quarter, and Kellogg expects its performance to improve in 2020, the company will continue expanding its convenient snacking innovations — along with growing its plant-based portfolio.
Additionally, frozen food sales increased 5% in the quarter, with plant-based brand MorningStar Farms's consumption doubling. Later this quarter, MorningStar Farms will launch Incogmeato, a new line of fresh plant-based products — and a move that CEO Steve Cahillane called a "very big opportunity."
"Clearly, the breadth of our product line, along with strong brand communication, is working, and we're expanding distribution," Cahillane said during the call.
Meanwhile, meat producer Tyson also has plans to extend its plant-based power. After launching meatless brand Raised & Rooted in September, Tyson has plans for various protein forms and brands, via a "practical and thoughtful" approach, CEO Noel White said yesterday during the company's fourth quarter earnings call.
"Raised & Rooted is only the beginning of our plan to build the world's leading portfolio of plant protein products," White said. "Over time, we see these options as another stable protein complementing our core offerings."
Tyson reported net sales increased 6.1% to $10.82 billion, with net income of $557 million, a 1.6% year-over-year gain, in the quarter. However, its shares fell 3% — and the company announced plans to cut 500 jobs, including corporate positions, this year as part of a restructuring, according to the company's SEC filing.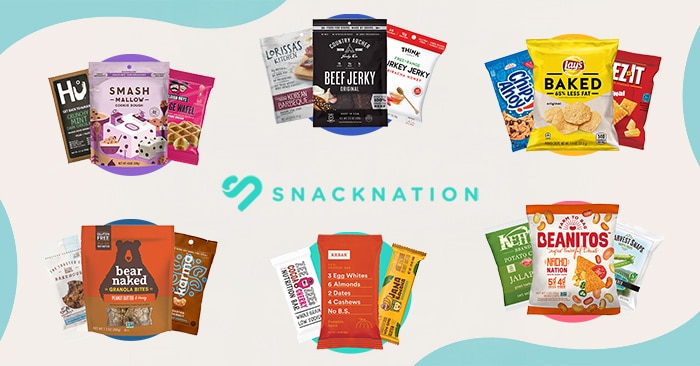 SnackNation Broadens Workplace Options
Workplace food solution SnackNation this week announced new enhancements to its platform, including expanding its array of better-for-you snack brands with options like third-wave coffee and bulk snacks. Additionally, the Culver City, California-based company will launch a new app February 28 that provides real-time insights, and also launched SnackNation Plus, a delivery and on-premise stocking and merchandising solution, in Los Angeles, with plans to expand later this year.
The app will help members glean real-time feedback from their employees — providing better insight to enhance their workplace's snack offerings — which already include brands like Smashmallow, Stryve and ZeeZee's.
"Today's employees expect the same experiences and enjoyment inside the office as they get elsewhere," Sean Kelly, SnackNation CEO and co-founder, said in a release. "Our expanded offering gives every organization the ability to provide an elevated workplace experience."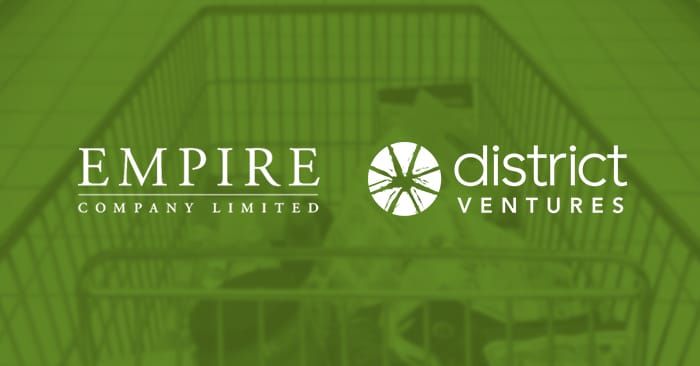 Empire Company Partners with District Ventures
Canada-based business accelerator District Ventures announced a new partnership with grocery chain the Empire Company, which will help guide early-stage local food and beverage entrepreneurs in getting their products to its store shelves.
Empire Company houses about 5,000 local products throughout its retail network, which includes Safeway, Foodland and Thrifty Foods. The Canada-based company's local development managers will advise the current cohort of the District Ventures Accelerator, helping their products reach shelves sooner.
The current cohort of food, beverage and health-focused brands includes plant-based dairy brand Beetroot Kitchen and frozen fruit treat brand Fressy Bessie. Based in Calgary, Alberta, the accelerator was founded by CEO (and entrepreneur and investor) Arlene Dickinson in 2015 and has since supported 260 early-stage businesses. It includes a venture capital (VC) fund, Toronto-based commercial kitchen and marketing support, along with mentors like Rob Horricks, president and CEO of organic store Blush Lane Organic Market, and industry executive Bob Newton.
"Empire's sponsorship highlights the importance of this work and reinforces the fact that we need to support companies that both feed and nourish our communities and assist them in achieving their fullest potential," Dickinson said in a release.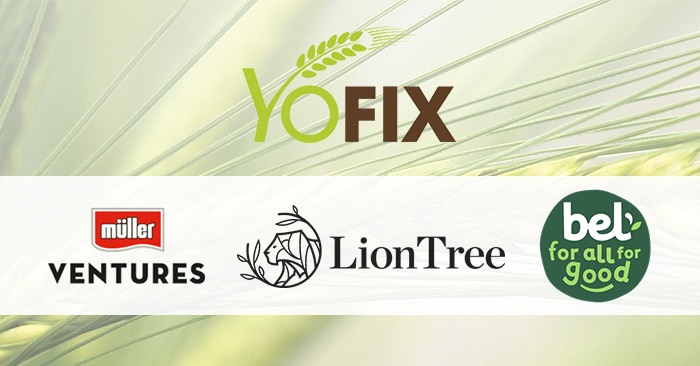 Yofix Raises $2.5M for Plant-based Dairy
Tel Aviv, Israel-based dairy alternative brand Yofix raised a $2.5 million series A round this week, including investments from major dairy industry players.
Participants in the round include New York-based financial firm LionTree Partners, along with Muller Ventures AG, the Germany-based venture arm of dairy company the Muller Group, and the Bel Group, producer of cheese brands including Babybel. Currently, Yofix sells its line of plant-based yogurts in Israel, with plans to expand globally — fueled by a $100,000 grant from PepsiCo's European Nutrition Greenhouse program last year, which helped the brand build a new factory and plan an international expansion. The company has so far raised $4.5 million in total funding, according to data site Crunchbase.
Yofix's products, made from oats, lentils and sesame seeds, use zero waste in production and processing, according to the brand — a technology Yofix plans to implement in other categories.
"Receiving the financial investment by such prominent multinational players of the dairy industry is an endorsement of trust and confidence in our products and technology," Steve Grün, CEO of Yofix, said in a release. "The support will also boost the advancement of our efforts toward developing more clean-label plant-based offerings that extend into alternative cheeses, frozen desserts, and milk alternatives — the prospects are boundless."
Additional investors included Good Seed Ventures and HWA, as well as initial investors CPT Capital and VegInvest.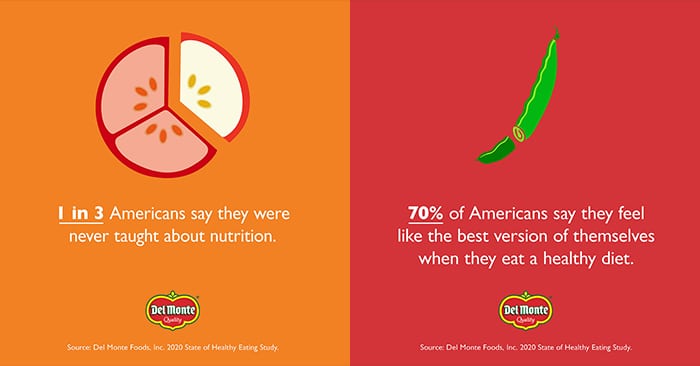 Del Monte Foods: Most Americans Find Healthy Eating "Stressful"
Despite consumer fervor for better-for-you options, 49% of Americans say eating healthfully is stressful, according to a study by food company Del Monte.
Notably, the study found the majority (78%) of people think fresh food is healthy — while only 13% consider packaged food healthy. However, 58% find fresh food more inconvenient than pre-packaged food. When consumers do seek packaged options, most think clean-label and organic mean healthy: 62% and 61%, respectively, while only 19% deem frozen food healthy. One in three said they feel overwhelmed by food labels — though the study notes most are seeking such better-for-you items and produce in the fresh and frozen food aisles over the canned and bulk food aisles. Cost is seen as a large barrier to healthy eating: 59% of consumers think healthy food always costs more.
Additionally, according to the study, 63% of people believe they must sacrifice fun to eat healthfully, though 70% reported eating well makes them feel like their best selves. Millennials (32%) reported the most peer pressure around healthy eating, compared to an average of 18% for all Americans.
And many parents believe in healthy habits: half think accustoming kids to fresh produce early in life is key to them achieving their full potential — with nearly half reporting they feel they've failed if their kids don't eat healthfully. To avoid that, 56% of parents educate their kids by taking them grocery shopping (though a quarter reported shopping for healthy food for their kids as a 'significant stressor.')