Tyson: 'Made with Plants' Raised & Rooted Nuggets to Hit Retail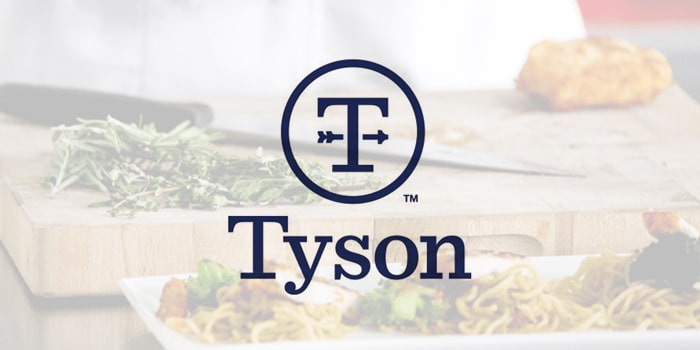 During Tyson's third quarter earnings call yesterday, the future of both meat and meat-free items was on the table, as the company reported strong sales in beef and pork and prepares to launch a new meatless chicken line, Raised & Rooted, into retail next month.
The company, the largest meat producer in the U.S., said retail volume was up 3.8% in Q3, with net sales improving nearly 8.3% to $10.9 billion, a $834 million increase from Q3 last year. The company expects its 2019 sales to reach about $43 billion. While beef and pork are doing well — Tyson's beef category grew in sales and volume with a record operating margin of 6.1%, and pork is expected to exceed a 6% profit margin in 2019 — chicken is underperforming, despite increased sales volume in Q3, CEO Noel White said on the call. Additionally, the company is part of a pricing investigation by the Department of Justice (DOJ). At the same time, Tyson's prepared foods business, which includes natural sausage and meatballs brand Aidells, remains on track, White said.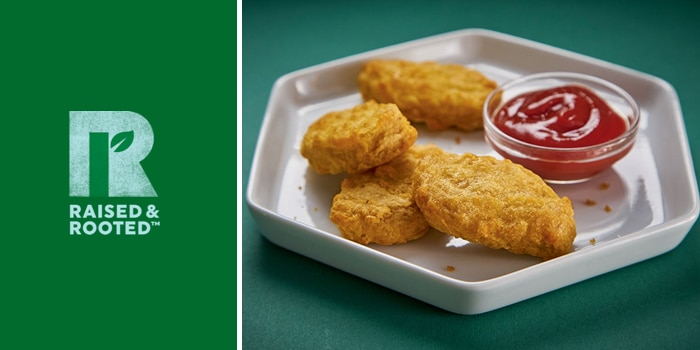 But now the company wants to move beyond meat and position itself as an alternative protein player. Formerly an investor in startup Beyond Meat, Tyson exited the brand in April before its IPO. At the time, White told analysts the company would launch its own alt-protein play. In June, Tyson made good on that promise, launching Raised & Rooted, a line of plant-based chicken nuggets and blended burgers. Because the nuggets and patties are not strictly plant-based (a departure from other offerings on the market) with the addition of egg whites and beef, respectively, the line will sport a "made with plants" callout rather than the standard "plant-based" claims.
On this week's call White said the nuggets will debut in 4,000 stores by the end of September and also be available for food service distribution.
"This kind of quick start demonstrates the capabilities and scale and national reach of Tyson Foods," White told listeners. "We're engaged with customers across channels and expect additional nationwide rollouts in retail and food service over the next 12 months."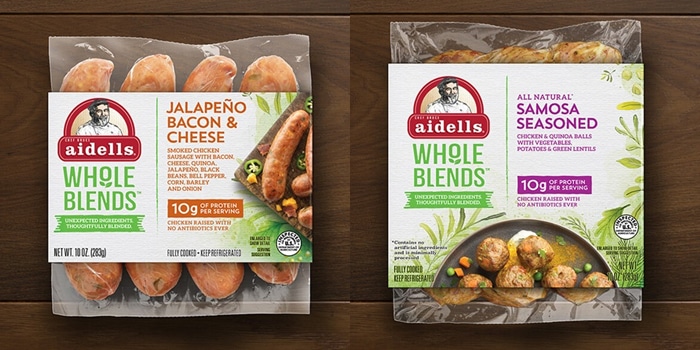 Earlier this summer, Tyson launched Aidells 'Whole Blends' — sausages and meatballs made of chicken and plants, such as chickpeas, black beans, quinoa, lentils and barley. Additionally, it invested in mushroom-based protein company MycoTechnology and cell-based meat producers Memphis Meats and Future Meat Technologies through Tyson Ventures. White told analysts these products may not see the same rapid adoption as traditional meat products, but are a valuable part of the company's portfolio.
"The go-to-market strategy is slightly different in Aidells," White explained. "[Aidells] is a product that we use [for] a fair amount of demos in stores as opposed to advertising, promotion, [and] social media. In-store consumers have the opportunity to taste the product and understand how good it truly is."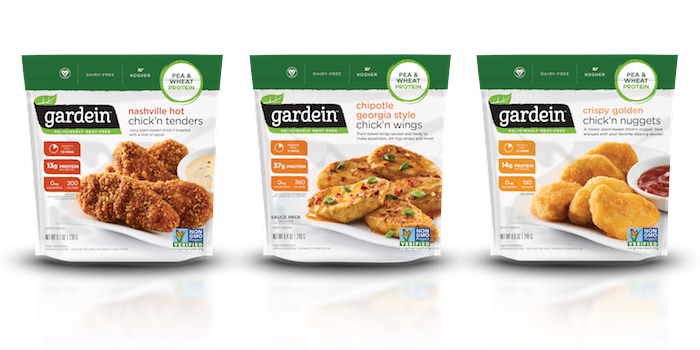 With the plant-based market valued at $4.5 billion, plant-based meat alone is worth more than $800 million, accounting for 2% of retail packaged meat sales, according to a recent report by Good Food Institute (GFI) and Plant Based Foods Association (PBFA). With that in mind, other large CPG companies are stepping into plant-based. Perdue's new Chicken Plus line of plant and chicken blended items will debut in retail next month while Gardein, owned by Conagra, recently launched several new pea and wheat protein-based chicken alternatives.