Kellogg Reports Fall in Shares as Cereal Sales Decline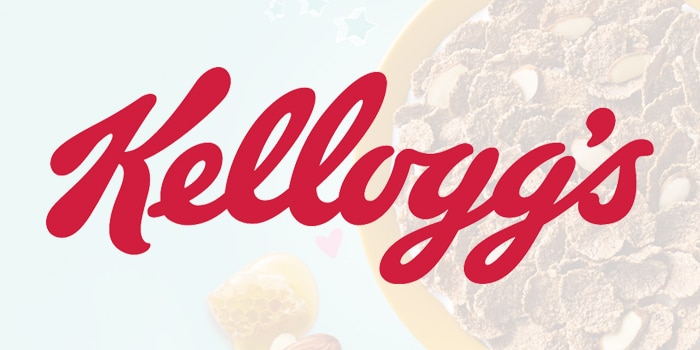 During its recent 2019 annual shareowners' meeting and its 2019 first quarter earnings call, Kellogg, the largest cereal company in the U.S., shared details of its financial performance following a challenging year for the category.
Overall, Kellogg reported a 36.5% decline in profits during the quarter, with sales in North America declining 1.8%. The company also announced that its CFO, Fareed Khan, will leave after the second quarter. Amit Banati, current president of Kellogg Asia Pacific, Africa and Middle East, will replace him.
The company reported net sales of $13.5 billion in 2018, a 5.39% increase from 2017. During its meeting last week, CEO Steve Cahillane assured shareowners that the company is forging a future beyond classic breakfast cereals and cookies following the recent $1.3 billion sale of some of its snack brands, including Keebler and Famous Amos.
"Turnarounds take time but we're making progress," Cahillane said. "We can only focus on what we can control."
Cereal Innovators
Kellogg has seen consumer preferences for breakfast foods change in recent years. Although cereal sales declined 4%, with flagship cereal brand Special-K reporting a particularly soft quarter, Corn Flakes, Frosted Mini Wheats and some of the company's other adult-focused cereal brands "gained share thanks to our efforts to emphasize simple health and other wellness attributes," CEO Steve Cahillane noted in the quarterly call.
Corn Flakes, in particular, was up nearly 22% in the quarter while Raisin Bran was up almost 5%.
The brand also launched Happy Inside — a cereal focused on digestive health that contains prebiotics, probiotics and fiber –as it aims to play within more functional nutrition trends. Cahillane teased in the call that the brand could be the start of a new line of wellness-focused products.
"This will be a gradual launch, but it gives you a glimpse of how we are thinking about next-generation wellness trends," Cahillane said.
The first quarter saw robust innovation by Kellogg across all categories, with Cahillane noting the company "launched a significantly greater quantity and quality of innovation than we have in years." Within the cereal category, Kellogg launched both Strawberry Rice Krispies and Honey Nut Frosted Flakes.
The company also launched the first phase of "harmonizing" cereal pack sizes to simplify its presence on shelves, Cahillane noted in the call.
"This isn't easy, but it will improve shop-ability in the aisle and our ability to cross-promote brands," Cahillane told analysts.
Beyond Breakfast
Within its other product categories, the company doubled down on efforts behind its core brands and explored launching single-serve product offerings to encourage on-the-go snacking. Single-serve is currently "an under-indexed area" for Kellogg, senior VP and CFO Fareed Khan told analysts on the earnings call.
Kellogg also expanded across categories, including RX Nut Butter, featuring egg white protein and sweetened with dates. Protein bar brand RXBAR, acquired for $600 million in late 2017, expanded sales 180% in 2018 as it increased store count through more conventional retailers, but a product recall in January 2019 hurt sales. The company said an ingredient containing peanuts from a third party supplier posed a life-threatening risk for consumers with peanut allergies. He noted that the last four weeks show the product is on track, with its ACV back to its pre-recall levels of over 70% and consumption up nearly 30% year-on-year.
RXBAR also recently underwent a leadership transition, and under the leadership of a new management team, the Chicago-based RXBAR released several new products under its own trademark as well as that of its parent company, Insurgent brands.
Aside from cereal, Cahillane emphasized plans to "reposition, reinvest, renovate and innovate" Kellogg's biggest brands, including Morningstar Farms, which has new chicken-focused offerings in the works. Kellogg overall has "more plant protein news and communication to come," he said. The company also debuted Off the Grid, a protein-infused frozen waffle, in February 2019, as a modern refresh on a food that's well-known for the company.
"Our portfolio is being shaped towards growth," Cahillane said. "Our brands are revitalized. Our capabilities are being enhanced. And we're becoming that much more competitive in the marketplace."
What's in a Cookie?
Last month, Kellogg sold a chunk of snacks to Ferrero that had net sales of almost $900 million and an operating profit of $75 million in 2018. The divested brands include Keebler, Mother's, Murray's, Famous Amos, and cookies manufactured for Girl Scouts, along with its fruit snacks, pie crusts and ice-cream cone businesses. However, Cahillane noted, the company will continue to produce Keebler crackers.
The deal has not yet closed, but Cahillane told shareowners that the funds would be used "to shore up balance sheet strength" with a focus on "how to make sure the company, for the next generation, continues to be one of the best food companies in the world," he said.
"That's our aspiration and determination and one of the reasons we made the bold decision to sell that — to improve the strength of our company," he said.