My/Mo Mochi Producer Sold to Lakeview Capital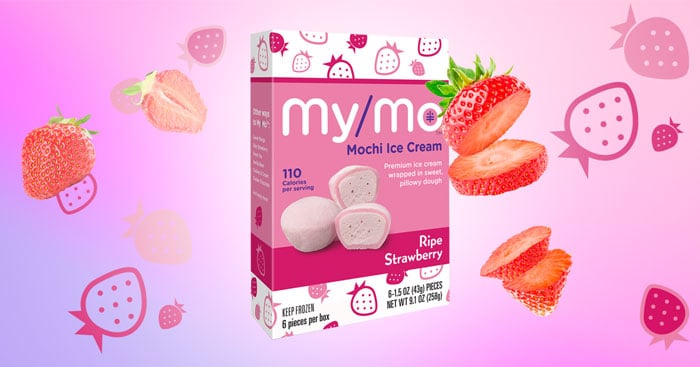 Frozen dessert producer The Mochi Company was acquired today by an investment fund managed by Lakeview Capital, Inc. a Michigan-based family office. Terms of the deal were not disclosed.
A press release indicated that the company's management team will stay on under the new ownership. CMO Russell Barnett added that the company plans to retain its 100 plus employees and will "continue to invest in infrastructure" at its California-based manufacturing plant.
The company evolved quickly after Century Park acquired a majority share of the century-old frozen dessert company in 2015. The original Mikawaya brand, an exclusive specialty producer of traditional mochi, received a partner with the launch of My/Mo in 2017. While the former has continued to produce Asian-inspired mochi, in flavors like green tea and red bean, My/Mo features Americanized flavors including chocolate, cookies and cream, s'mores and pumpkin spice.
By creating a brand that could capitalize on the growing consumer interest in the ice cream category, while focusing on snackable novelties (rather than the crowded pint set), My/Mo has achieved rapid growth, Barnett told NOSH, expanding its distribution from fewer than 1,000 "niche ethnic and specialty grocery stores" in 2015 to more than 20,000 natural, conventional, club and foodservice outlets nationwide. He added that the company's annual retail sales exceeded $175 million in 2019.
"Century Park developed a thesis, based on consumer testing and research, that mochi ice cream was a product with potential broad market appeal," the firm wrote in a release about the sale. "[We] saw a convergence of trends around increased portion controlled yet indulgent snacking, clean ingredient labels, and growing millennial interest in authentic products."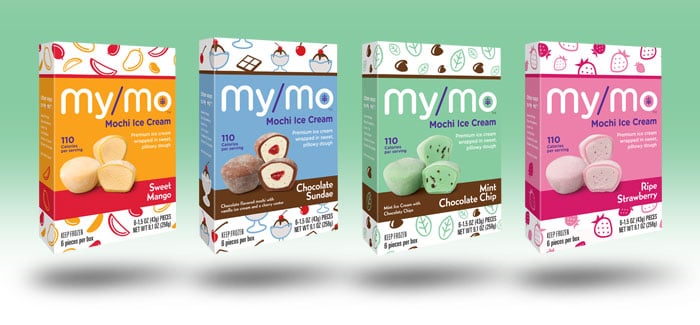 My/Mo's innovation strategy is focused mainly on two areas: branded bulk offerings through an in-store freezer program and a diversified product set beyond the traditional form factor of glutinous rice dough wrapped around an ice cream center.
The brand was one of the pioneers of an in-store, standalone mochi cooler where consumers can personally select a variety of flavors and pay by the piece. The brand originally had supplied the product for Whole Foods' (unbranded) mochi coolers, but has since evolved the model to focus on branded coolers in retailers such as Wegmans, Safeway and Kroger.
"There were a lot of retailers that kind of sat on the sidelines, waiting to see if this mochi ice cream thing… was actually a thing," CMO Russell Barnett previously told NOSH in 2017. "Folks are really leaning into that experience of the mochi bars in their bakery or prepared food sections. It's helping to drive that exploration around the combination of mochi and ice cream."
The coolers also drive traffic to My/Mo's rapidly expanding line of frozen novelties, which have grown to include non-dairy varieties and filled options. In 2017, My/Mo decided to take its concept of snackable, "chewable" ice cream a step further, launching mochi studded pints in stores.

The mochi category has grown by 7x, Barnett told NOSH, with My/Mo representing the 13th largest selling ice cream frozen novelty across all channels. Within the mochi category, which accounts for over 2% of frozen ice cream novelty sales, Barnett added, My/Mo has a category share exceeding 85%.
Consumer awareness has grown as well. According to a Google trends search traffic report, interest in the term "mochi" has more than tripled since 2015, with the number one related search term being "My Mo" and the third being "My Mo Mochi." To help build awareness through marketing efforts, the brand has aligned itself online (and off) with millennial focused, digitally-native brands. Past marketing initiatives have included partnerships with brands including The Museum of Ice Cream, and makeup brand NYX, and clothing company UNIQLO.
Lakeview Capital was unable to comment before this story went to press. However, the firm's director of investments, Jake Freeman, has experience with the mochi category. Before he joined Lakeview in March 2019, he was a principle at Kenex Holdings, the owner of competitor Bubbies Mochi. According to his Linkedin profile, Freeman also served on Bubbies' board of directors. In recent years, Bubbies launched its own mochi cooler program and also diversified its flavor assortment.