Why 'Mr. Bubbie' Sold His Mochi Ice Cream Empire
It's been a bittersweet week for Bubbies Homemade Ice Cream and its founder and longtime CEO, Keith Robbins.
Robbins, known as Hawaii's Mr. Bubbie, sold his mochi empire to Kenex Holdings, a Chicago-based investment company, after almost 32 years of business. Financial terms of the deal were not disclosed. Robbins will maintain a minority share of the business.
Bubbies, based in Aiea, Hawaii, has been making and manufacturing mochi ice cream — bite-sized ice cream wrapped in a sweetened rice confection — since 1985. The company originated with a brick-and-mortar store in Honolulu near the University of Hawaii Manoa, and soon expanded into other grocery retailers.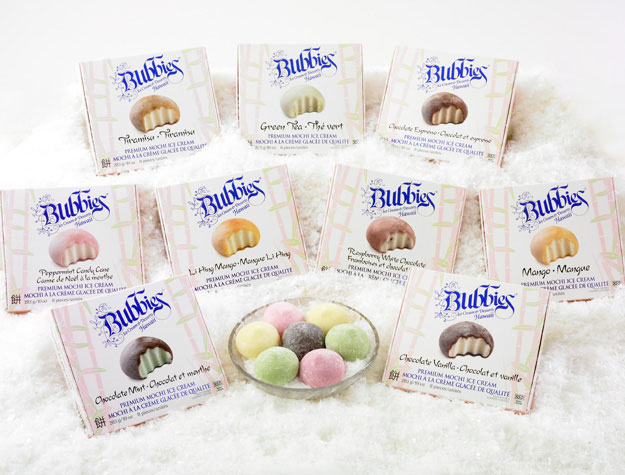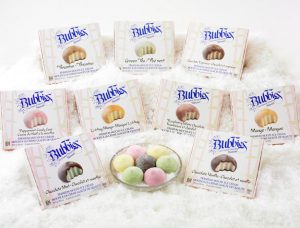 Over the years, Bubbies has become a leading manufacturer of premium mochi ice cream in the U.S., and has significant international distribution in France, Mexico, Norway, Russia, Saudi Arabia, Sweden, Switzerland and the United Arab Emirates. In 2016, the company hit almost $9 million in sales.
But it's this success that ultimately led to Robbins' decision to sell. With the closure of his Honolulu store in 2015, growing manufacturing demands from current sellers, and a lengthy wait list of 70-plus stores and bakeries wanting to carry its mochi products, Robbins said the next step for Bubbies to grow would be to build another U.S. plant — an endeavor he was just not up to leading.
"At this point in my life, at 63, I didn't really want to go into debt for another $5 million to build our [plant] and it was just kind of time to step back and let some other people take it over," he told NOSH. "I had brought it as far as I thought I could bring it. It's a chance for me to live again."
Robbins said he ultimately decided to sell to Kenex because of their bandwidth and their excitement for the company.
"They see what may be a problem as a solution so hopefully they'll be able to continue it on," Robbins said. "Once you lose control you can never know exactly what is going to happen because I can't make the final decision on anything, but I think they'll do ok."
Under the new ownership, Bubbies will remain in Hawaii and Kenex will open a second plant on the mainland in 2017. The company's current staff, sans Robbins and his wife, will remain in place. But the acquisition does not mean goodbye for Robbins. He maintains a five percent ownership of the company, and will retain his unofficial title as "Mr. Bubbie" at industry trade shows moving forward.
Kenex is no stranger to the frozen food world. The venture group's other food platform is frozen fruit company Imperial Frozen Foods. Jake Freeman, an associate for Kenex, told NOSH that the firm has learned a lot about the frozen space and expects to utilize the expertise of its teams in this new endeavor.
The investment firm is also adding to its "team of experts" with the acquisition. It has created an advisory board for Bubbies made up of several minority investors with experience in CPG, frozen foods and traditional Hawaiian brands.
Rick Schaffer, Bubbies' new CEO, has a history with Kenex. He previously worked as the VP of Sales for Inventure Frozen Foods and was most recently the VP of Retail Sales at Grecian Delight, a marketer and manufacturer of Greek and Mediterranean food products.
Robbins added that the sale has been bittersweet, but that the company's manufacturing business has been "a lot of time, effort, and energy" without the same rewarding personal connections his brick-and-mortar space once allowed for.
"The hardest part for me was when I closed the university store where I started everything," he said. "That was really difficult because that was my baby, and it was just the people that I met through it. Doing the factory, it is sad in a sense, but it is not quite the same because I don't know the customers as well as I do the ones in the store… But still, when I told the staff what was going on, I choked up."