Gathered Foods Reels in over $20M More, Will Expand Services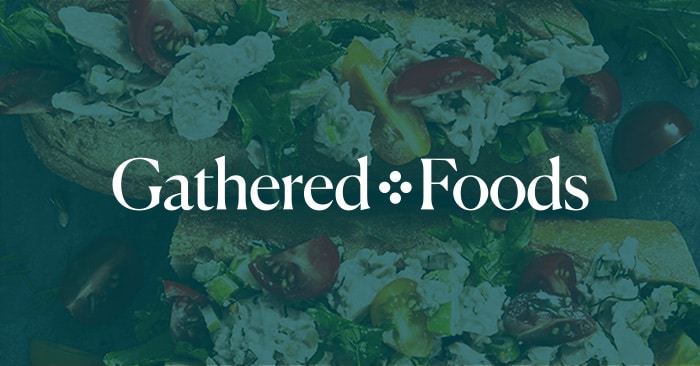 Gathered Foods, the makers of Good Catch vegan seafood, announced yesterday that the alternative protein play had raised a series B round of $32.3 million, $10M of which was closed last year as a convertible note. The capital will be used to bring a new production facility online, which, in turn, will allow for international expansion of the Good Catch brand, food service opportunities and the opening of co-packing and R&D facilities for other food brands.
The raise was led by Stray Dog Capital and Rocana Ventures, with strategics 301 Inc (the venture arm of General Mills) and Greenleaf Foods (the plant-focused subsidiary of meat producer Maple Leaf Foods) taking part alongside impact investors, including Almanac Investments, CPT Capital and New Crop Capital.
Chris Kerr, who is Gathered Foods' CEO as well as New Crop Capital's chief investment officer, told NOSH that the funding was closed in waves: $10 million last July, another $12 million last fall, and, most recently, investment by Greenleaf and 301. The latest investment, Kerr said will be vital to the company's success, with both strategics having robust experience running plants. Kerr also expects the bigger companies to assist with scaling, geographic expansion, innovation and food safety concerns.
Greenleaf Foods previously acquired vegan brands Lightlife and Field Roast, while 301 has also invested in plant-focused companies including Beyond Meat, Urban Remedy, Kite Hill, No Cow, Farmhouse Culture and Rhythm Superfoods. Managing Director John Haugen told NOSH the opportunity to expand into plant-based seafood was clear.
"Plant-based seafood category has been a bit more nascent — people have heard a lot about the ecosystem challenges on the meat side, but they haven't heard as much on the seafood side," Haugen shared with NOSH. "We think we're in the early days of the expandability and versatility of what the technology and what the product can offer."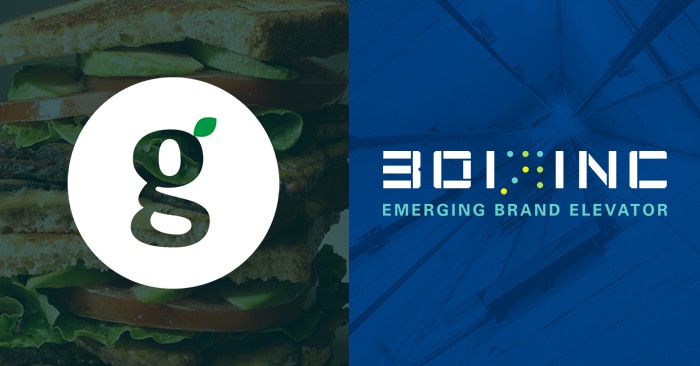 Gathered Foods' soon-to-open 42,000 square foot plant is the key to the company's projected growth Kerr shared. The Ohio-based facility, which is located in a former corn field, should come online in the Spring, setting off a domino effect of benefits. Most immediately, all production will shift from the U.K. to the U.S. and Good Catch will be able to drop prices on existing products by at least $1 thanks to efficiencies of scale. Alongside this, the brand will launch new products (including its long awaited frozen line) and expand into other geographic markets, including the U.K., Europe and Asia.
"To not have a strategy around expansion would be a mistake," Kerr told NOSH. "Beyond Meat took a decade to leave the United States, Daiya took a decade, Gardein took a decade — we don't have a decade. We literally aren't dealing with decades anymore where our seafood is going to survive."
The factory was "oversized" Kerr said, to achieve two goals. First, when Gathered Foods expands to new markets, the Ohio plant will be able to take on those markets temporarily before Gathered Foods opens a local facility. Second, the plant will offer a second revenue stream of co-packing for other alternative-protein brands (be it seafood, chicken or beef). Alongside the co-packing business, which will scale up or down depending on Good Catch's needs, Gathered has also launched Cultivated Food Labs, a Canadian R&D group that brands can outsource their plant-based product development needs to.
The co-packing and R&D aspects of Gathered Foods' business were designed to create a company that isn't solely dependent on reaching (sometimes fickle) consumers and helped de-risk the investment for investors, Kerr shared.
"We created this three-legged stool," he said. "One leg is about reaching consumers, and that's Good Catch. That may not end up being [just] seafood – it may be sauces, it may be condiments, it may be soups. The other is manufacturing protein and then the third is R&D."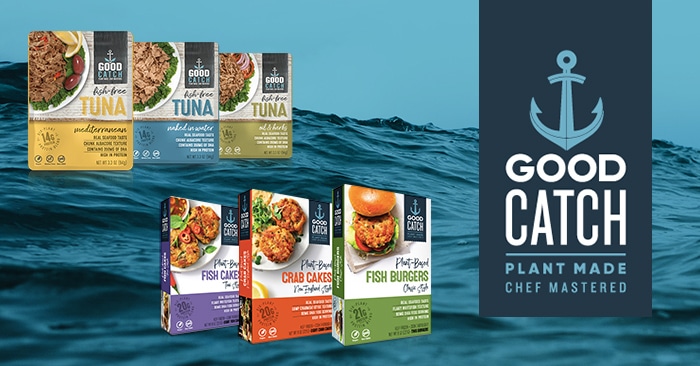 Kerr said the 4000 stores that Good Catch currently is sold in actually belies the larger potential for the product in other channels. The real opportunity is to create products that can be used in food service applications or to partner with other brands, Kerr said.
As an example, Good Catch is currently sold in the tuna category in Whole Foods Markets — but eventually the brand would like to see its products sold out of the deli case as an alternative tuna salad, in the soup tureens as a vegan seafood chowder and as part of the retailer's sushi offerings. Of course, Kerr said, all food service offerings or products made with Good Catch seafood would be expected to call out the ingredient by brand name.
But despite the opportunity to profit, for Kerr the real opportunity is for the planet. Without drastic intervention, he said, there simply won't be a food industry.
"Time is not the environment's side," Kerr said "Everyone can win in this scenario if everyone participates. If the industry chooses to just fight us, it won't make much sense in that everyone will lose."