The Checkout: FDA Advises on Labeling Changes, Hershey Q3 Earnings Call
Welcome to The Checkout: an express lane for the weekly news you need to know, always 10 items or less.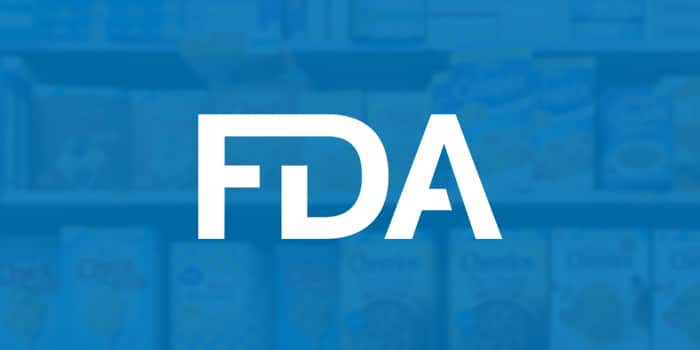 FDA to Hold on Enforcement of New Labeling Changes
The Food and Drug Administration (FDA) this week announced it will "work cooperatively" with large CPG companies (that is those that generate over $10 million in annual sales) on updating their products' nutrition labels — and not take enforcement actions — in the first six months of 2020.
The FDA approved new labeling requirements in 2016 which include larger type size for calorie counts, along with vitamin D, potassium and added sugar declarations. While products labeled on January 1, 2020 or later must meet the new standards, a food product made by large companies that is already in the supply chain on or after the compliance date will not be considered a violation. Additionally, an FDA spokesperson told NOSH, stickers with the updated nutrition label requirements will be accepted if they don't cover other required information and can remain on the package all the way to the shelf. The moves aim to help brands more easily adapt.
"We received a number of questions about products at various points in the distribution chain and whether the product would need to bear the new version of the Nutrition or Supplement Facts label," an FDA spokesperson told NOSH. "After further consideration, we are providing [this] guidance."
The agency received three letters pushing for a more lenient approach from the Food & Beverage Issue Alliance (FBIA), which includes National Confectioners Association and the National Grocers Association, a law firm representing Trader Joe's Company, and the American Frozen Food Institute. In response, industry members, including trade organization SNAC International, applauded the FDA's more lenient transition.
"Additional time to comply beyond the Jan. 1, 2020 deadline will reduce waste and save SNAC members money by allowing them to use up excess film that otherwise would have to be sent to landfill," SNAC International wrote on its website.
The FBIA letter also asked that similar flexibility be given to smaller brands (with sales under $10 million) after their compliance date, which is January 1, 2021. Additionally, manufacturers of certain flavored dried cranberries have until July 1, 2020 to change their labels, and most single-ingredient manufacturers, such as makers of honey, maple syrup and certain cranberry products, have until July 1, 2021, to update labels.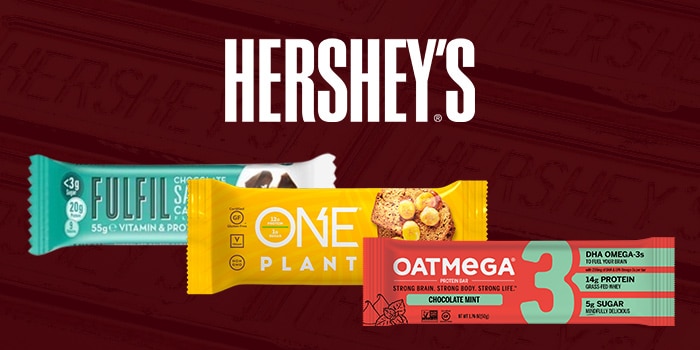 Beyond the Hershey Bar: Hershey Q3 Earnings Call
Hershey has received a boost from recent additions to its portfolio, and the company says it's indicative of future opportunity. In the company's third quarter earnings call this week, Hershey president and CEO Michele Buck said recent growth has been fueled by the company's 2018 acquisition of snack company Amplify, which includes protein bar brand Oatmega, continuing to deliver mid- to high-single-digit growth.
In the third quarter, Hershey had $2,134.4 million in net sales, an increase of 2.6%, and $325.3 million in net income, an increase of 23%. More recently, the company advanced its protein play: in August it acquired confection-inspired protein bar company ONE Brands for $397 million and made a minority investment in Irish protein brand Fulfil.
Buck noted that the nutrition bar category is worth about $3 billion and growing, and with $100 million in net sales, ONE's low-sugar, high-protein nutrition bars deliver what consumers are seeking nutritionally. ONE bars also give Hershey space in the breakfast set, where it lacks a strong presence, Buck said, as well as in e-commerce and nontraditional distribution channels. But the opportunity doesn't stop at ONE, she noted — and Hershey has plenty of experience formulating bars to drive a protein-fueled future.
"We think it fits in a nice sweet spot for us in terms of where we can add value, because there is still a distribution opportunity," she said. "I think there is a lot of upside expanding within snack bars, but then later some opportunity to take that one trademark more broadly in terms of the platform it stands for."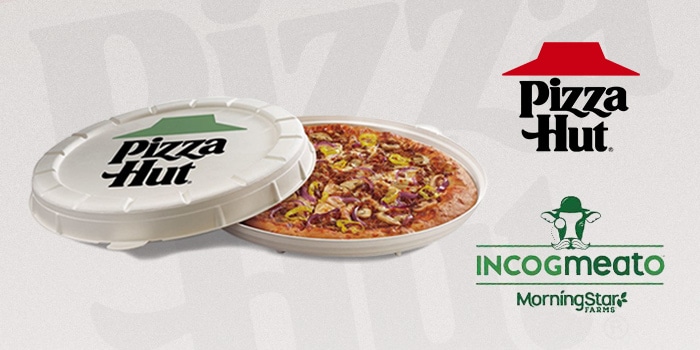 Plant-based Sausage Hits the Hut
Pizza Hut has a new topping. The restaurant chain this week introduced a limited-run Garden Specialty Pizza using plant-based Italian sausage from Incogmeato, a new brand launched by the Kellogg Company earlier this fall. The pie, which also has onions, mushrooms and banana peppers, is served in a new compostable round box and available exclusively at one Phoenix-based Pizza Hut location. The move marks the first foray into plant-based meat for Pizza Hut, which operates over 18,000 restaurants worldwide.
"We innovate for human's sake and we'll win on taste," Marianne Radley, chief brand officer of Pizza Hut, said in a release.
Kellogg debuted Incogmeato last month as the newest addition to its MorningStar Farms brand. Other plant-based brands have also recently pushed further into foodservice: Beyond Meat's Dunkin Donuts breakfast sandwich is expanding nationally and in August the brand had a quick run at KFC. Meanwhile, Impossible Foods expanded the Impossible Whopper to Burger Kings nationwide in August.
"Incogmeato [was] created to challenge convention on delicious plant based food," Wendy Davidson, Kellogg Away from Home president said in a release. "Pizza Hut is the innovation leader in its category, and we are excited to partner with them to develop a tasty, first-ever plant-based pizza to satisfy what flexitarians are seeking today."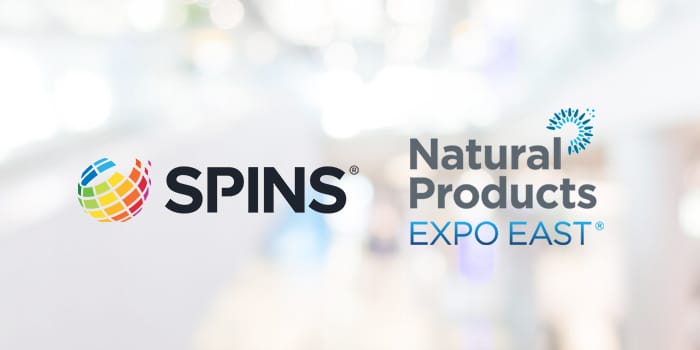 SPINS Recaps Expo East
In a webinar this week, data experts from SPINS reviewed standout snacks and trends from this year's Natural Products Expo East in Baltimore. Along with rebrands and plant-based innovations, the show saw established brands looking to adapt to macronutrient trends such as low-sugar, offer convenient packaging, and embrace functional enhancements.
"Prebiotics, the fiber that nourishes the bacteria in our guts, featured prominently in a few of our Expo finds," Jess Hochman, SPINS' senior manager of natural insights and innovation research said on the webinar, adding that prebiotic snack brand Uplift launched Gut Happy Cookies at the show. A new category for functional benefits is baby food, the SPINS team found, with probiotic powder for babies from Nordic Naturals; the subset of digestive aids and enzymes for babies is growing by 12.4%, according to SPINS.
Snacks, meanwhile, continue to find fuel from fruits and veggies. Plant-based meat snack alternatives are up 21.3% with total sales of $4.7 million across natural, specialty and conventional multi outlet (MULO) channels: Wild Joy Goods sampled its paleo, allergen-free, no added sugar banana jerky, which features traditional jerky flavors like chipotle lime and ginger teriyaki, while vegetable snack brand Poshi showcased its conveniently-packaged marinated vegetables.
But despite plant-based mania, companies, such as regenerative agriculture-focused meat brand Force of Nature, made the case for animals. Force of Nature's six SKUs of ground meat – bison, boar, elk, venison, and Ancestral Blends that include organ meat (livers and hearts) — are all grass-fed, pasture-raised, and/or wild-caught animals for the environmentally-conscious consumer.
Other trends include more allergy-friendly food and beverage solutions: the market is growing 22.1% to $248.9 million in sales, according to SPINS, boosted by snack brands like allergy-friendly cookie brand Rule Breaker and candy brand YumEarth.
And despite a lack of FDA regulation, cannabidiol (CBD) is on an upward sales trajectory: SPINS data shows CBD sales in body care, herbal remedies, and vitamins and supplements amounts to $134.5 million in cross-channel grocery, growing at 198.8%. This year Expo East featured a separate hemp pavilion, with additional hemp and CBD products sprinkled throughout the show, including new entries from Manitoba Harvest, Navitas Organics and Nutiva.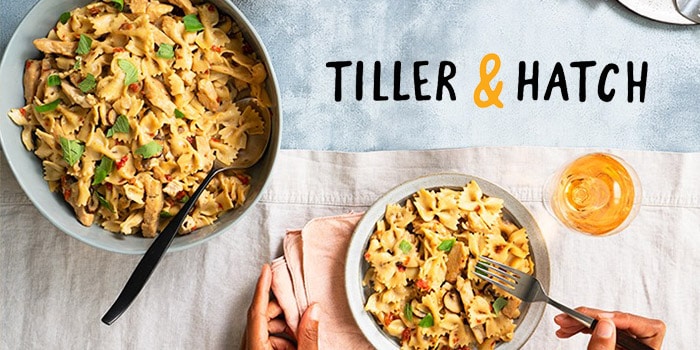 J. Lo and A. Rod Launch Frozen Food Brand
Entertainer Jennifer Lopez and Major League Baseball player Alex Rodriguez want to spread their passion for clean, affordable food. The celebrity couple, in partnership with with brand developer Launched.LA, debuted Tiller and Hatch, a frozen food brand designed for pressure cookers, this week. The line rolled out on Walmart store shelves and on the company's website.
"This is an option we wish had been available to our families growing up," Rodriguez said in a release. "This partnership offers us the opportunity to provide affordable and nutritious meals to families across America while making significant charitable contributions to shelters and food-based charities across the country."
The brand's eight products, including pastas, stews and soups, are free from artificial ingredients and ring in at under $3 per serving. More products are under development, including organic, vegetarian and Paleo-focused meals. A portion of the proceeds from all sales will benefit a variety of shelters and charities working to fight hunger.