The Checkout: Beyond Meat's Q1 Financials, NACS and FARE Aim to Improve C-Stores for Allergy Sufferers
Welcome to The Checkout: an express lane for weekly news you need to know, always 10 items or less.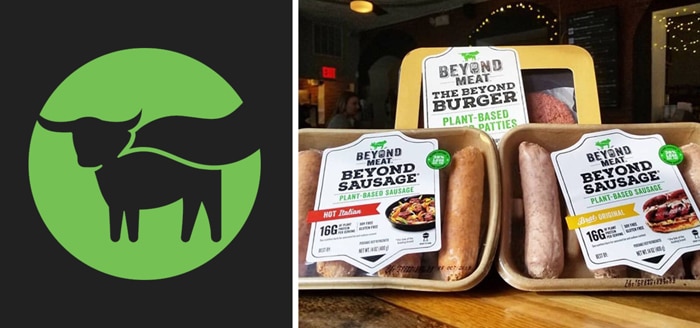 Beyond Meat Releases Q1 Financial Report
Plant-based meat brand Beyond Meat released its first revenue report since completing its IPO last month, announcing net revenues of $40.2 million in the first quarter of 2019, a year-over-year increase of 215%.
According to the report, Beyond Meat's net loss was $6.6 million, versus $5.7 million for the same period last year, due to higher operating and interest expenses, along with non-operating expenses mostly relating to mark-to-market adjustments on "outstanding warrants," defined in the company's SEC filings as "warrants to purchase shares of convertible preferred stock or common stock."
In 2019, the company predicts net revenues will surpass $210 million as it invests net proceeds from the IPO in updating and expanding manufacturing facilities and furthering R&D and sales and marketing, along with working capital and general corporate uses, according to the release.
"Looking ahead, we believe we are in the early stages of achieving the growth that Beyond Meat is capable of as we remain focused on efforts to increase brand awareness, expand our distribution channels, launch additional innovative products, and invest in our infrastructure and capacity to be able to serve a robust global market for plant-based meats," said president and CEO Ethan Brown.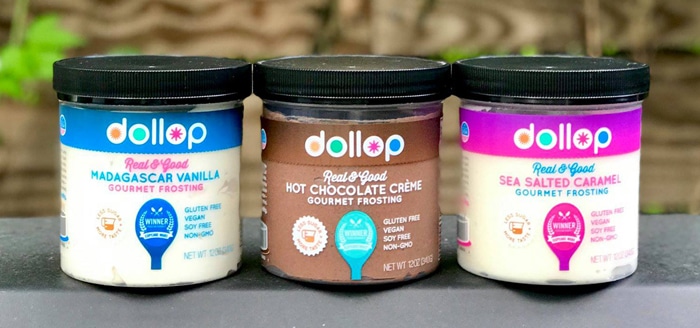 Let Them Eat Better-for-You Frosting
After its founder, Heather Saffer, made a name for herself in the cupcake category, better-for-you frosting brand Dollop Gourmet has been acquired by international frosting and glaze company Mimac Glaze, Saffer wrote in a LinkedIn post.
"While I'll remain connected to the Dollop brand and assist where needed, I'm eager and excited to close this chapter and open myself up to new possibilities and opportunities, " Saffer wrote.
Saffer opened cupcake bar Dollop Gourmet Cupcake Creations in New York in 2010. She won Food Network's "Cupcake Wars" in 2012, and later that year closed the retail store to launch Dollop Gourmet: a vegan, all-natural, lower-in-sugar, preservative-free frosting brand. She appeared on "Shark Tank" in 2016 and received an offer of $75,000 from real estate mogul Barbara Corcoran, but didn't take the deal. She announced she was selling Dollop Gourmet on Facebook in November.
"Mimac's CEO is thrilled to take over Dollop Gourmet and continue developing the brand I so lovingly created," she wrote.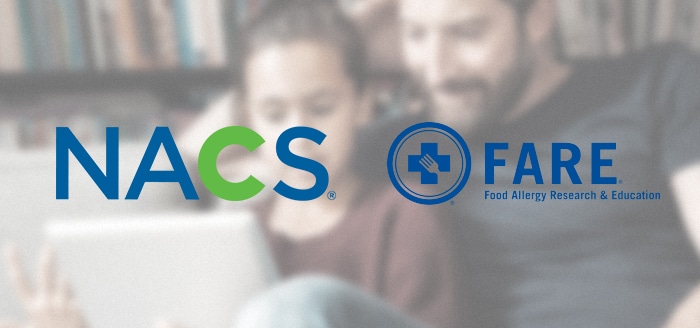 NACS and FARE Join Forces to Improve C-Stores for Allergy Sufferers
Trade group National Association of Convenience Stores (NACS) is joining advocacy organization Food Allergy Research & Education (FARE) in its Collaborator Program, combining forces to improve the c-store experience for customers with allergies.
"An estimated 32 million Americans face the burden of food allergies. Convenience stores can help play an important role in communicating with their customers about how they sell and prepare food items that can be considered safe for those with allergies," Lisa Gable, FARE's CEO, said in a release.
About half the U.S. population shops at c-stores daily, with the segment comprising 11% of total U.S. retail and foodservice sales, according to the release. Convenience retailers have been striving to broaden their appeal as consumers are faced with increasing options from delivery services like goPuff and Instacart.
"Most convenience stores customers come into a store to quickly make a food and drink purchase in four minutes or less," said Jeff Lenard, NACS VP of strategic industry initiatives. "We look forward to collaborating with FARE to share communications practices that can help those with food allergies make food and drink purchases at convenience stores just as quick and just as routine as they are for an estimated 165 million Americans every day."
The Collaborator Program involves over 130 organizations, from CPG to government agencies, partnering with FARE to raise food allergy awareness. FARE is the world's largest private funder of food allergy research, according to the release.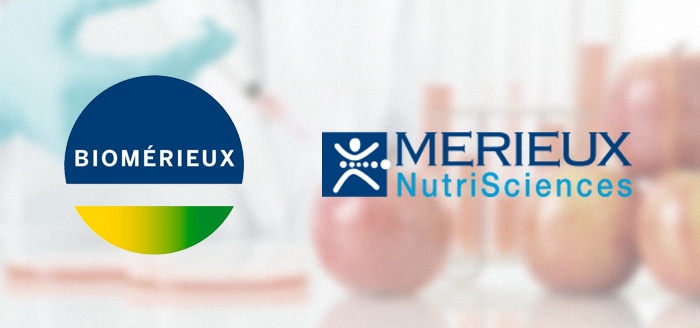 Survey Shows Consumer Attitudes Toward Food Safety
For the first World Food Safety Day, Mérieux NutriSciences and bioMérieux conducted a survey on consumer attitudes towards food safety.
Out of the four countries studied, the U.S., France, China and India, American consumers care the most about a product's brand. While 90% of U.S. consumers are confident their food is safe, according to the report, 61% say the 'best before' date is the most important criteria for determining safety. "Origin and traceability" is not listed as a top three food safety consideration for U.S. consumers, while it's the number one priority in France.
The six criteria used in the study include: presence of chemicals in food, food fraud, presence of bacteria, use of new technologies, presence of viruses and traces of allergens. Out of these issues, which, as a whole, concern only 64% of Americans, the presence of bacteria in food was listed in the top three by all four countries.
"This illustrates the importance of the microbiological quality of food and beverage for consumers from these four countries," said Nicolas Cartier, EVP of bioMérieux's industrial microbiology unit.