GoPuff Steers a Unique Path to Snacking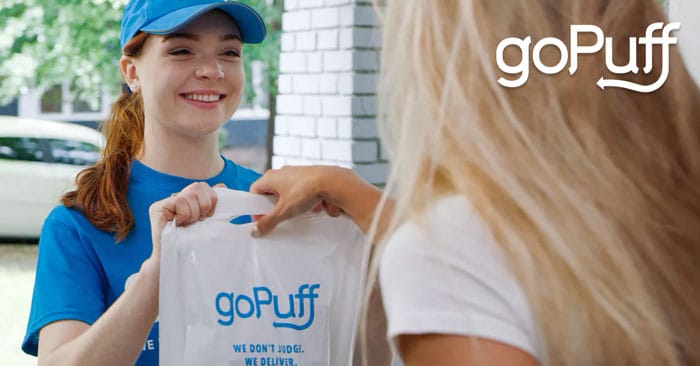 For digitally-minded consumers — and the brands hoping to reach them — convenience stores may not be convenient enough. Luckily, easier solutions are emerging beyond the traditional c-store.
Certainly, c-store traffic can help accelerate brand growth: after all, 22% of Americans visit a convenience store daily, and 61% visit a convenience store at least once a week, according to a recent survey by facility management firm Vixxo. But sales are declining; rising gas prices and apps like Instacart and Postmates are fulfilling consumers' cravings for snacks, drinks and other consumer packaged goods (CPGs) without leaving their couches.
But another app is puffing away on the CPG delivery train by fusing convenience store merchandise and rapid, mobile device-driven fulfillment. GoPuff, a digital convenience retailer, aims to reach customers in under 30 minutes and provide a little fun along the way. With its founders, Yakir Gola and Rafael Ilishayev, first hawking late-night snacks out of a Plymouth Voyager on campus at Drexel University in 2013, GoPuff started small and simple. The company began with about 50 products; now more than half of its over 2,000 brands are food brands, from frozen meals to Talenti gelato, with its service available in over 80 locations, Liz Romaine, GoPuff's director of communications, told NOSH.
GoPuff offers 24 hour service in larger markets and until 4:30 a.m. in smaller markets, with a $9 minimum and a flat $1.95 delivery fee. Customers can order from both the website and the app, which hit 276,284 downloads on iTunes and Google Play in the past 30 days, according to Crunchbase. GoPuff is the 25th most popular iPhone app in food and drink and has over 6,000 reviews on Apple's app store.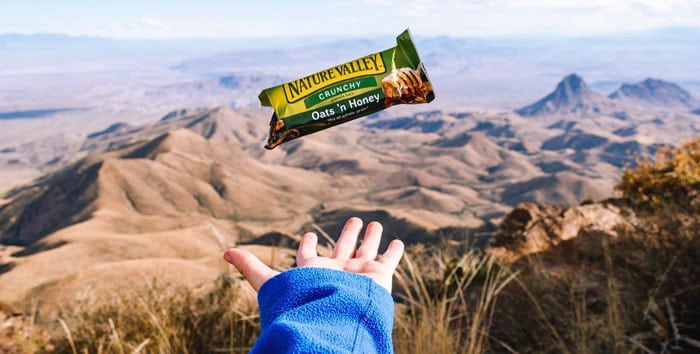 "We're redefining what 'convenience' means," Daniel Folkman, GoPuff's vp of business development and brand partnerships, told NOSH. "What started as getting things like books, shoes and clothes online has created or trained customers to realize that they should be able to get everything they want online."
Along with continuing to build its roster of snack items and offering alcohol in some markets, the company also recently expanded baby and pet supplies. While the more well-known apps offer similar products and formats, GoPuff independently controls its entire process, including inventory, ordering and delivery, Romaine said.
The company operates a network of 70 5,000-10,000 square-foot distribution facilities, centrally located in its various U.S. markets, and will open a 300,000-square-foot distribution center in Gloucester County, N.J. in 2020, which will centralize the delivery process for its East Coast and Midwest markets and facilitate growth, Romaine said.
Since launching in 2013, the company has raised $8.25 million in VC backing from Anthos Capital, and its current markets include Chicago, Washington D.C. and over 100 college campuses, with Ann Arbor, Mich. and San Antonio the most recent additions. GoPuff will continue growing its product selection and locations, Romaine said.
The app's ability to reach college-aged consumers, who are sometimes using their purchasing power for the first time, is a big draw for Conagra. The food giant sells its entire line of snacks on the app, Lisa Matos, Conagra's senior director of e-commerce, told NOSH.
In a nod to its mainly millennial and Gen Z audience, GoPuff's branding is lighthearted; for example, customers can call a "Homie Hotline" — or send an email — 24/7 to ask questions. However, the app has users of all ages, Romaine said.
In connecting with an overstimulated consumer through a user-friendly app, GoPuff aims to create "really cool experiences and opportunities" for customers, Folkman said. That opportunity makes GoPuff a unique online retailer, Matos said; Conagra recently partnered with GoPuff to create Andy Capp's Fully Baked Hot Munchies, a "4/20" limited time offer.
"We customize all of our partnerships; I wouldn't say there's a typical partnership," Romaine said. "Our business development team works with all different aspects to make sure we're connecting products and people."
Angie's Boomchickapop, owned by Conagra, is the best-selling natural snack on GoPuff, Romaine said, with other top-selling natural brands including Utz Good Health vegetable chips and Nature Valley, along with Dang Chips, Dietz & Watson jerky, RXBars and P3 Portable Protein Packs. Though larger commercial brand snacks remain popular on the app, demand for natural snack offerings is growing, Folkman said.
"Customers are asking for healthy alternatives so that they can still indulge in their cravings but not feel like they've gone too far," Folkman said. "We're constantly looking for the best products both from big brands that have been around for a long time and the rapidly increasing amount of smaller upstarts focused on catering to specific customer needs or wants."
For One Culture Foods, which produces artisanal instant noodle cups and sauces, GoPuff helps the brand reach markets where it lacks retail penetration, along with customers who don't shop in grocery stores and impulsive buyers, Hansen Shieh, One Culture's founder and CEO, said.
"GoPuff allows us to be available to people exactly when they want it (now) and where they want it (on their couch)," Shieh said. "Younger consumers are fickle, and if you aren't readily available at the exact moment the inspiration hits them then there's a good chance the ship has sailed."