Still Room for Tofu: House Foods Expands Manufacturing Facility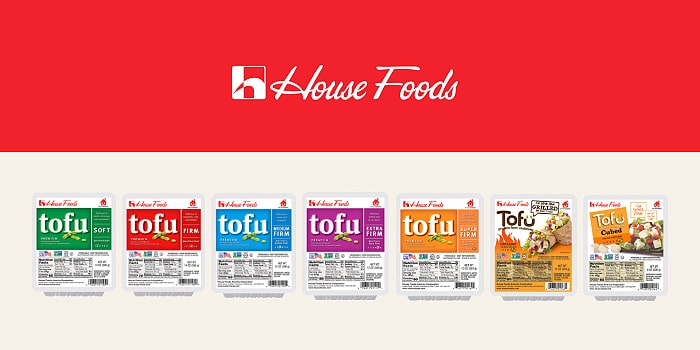 Despite the buzz around meat-free patties, sausages and nuggets, a plant-based stalwart is still thriving: tofu. To feed the rising demand, category pioneer House Foods America Corporation is increasing its production by 50%.
Over the last two years, House Foods America has seen demand for tofu far surpass supply, said Paul Eastman, House Foods America's sales manager. House Foods America, a subsidiary of House Foods Group, one of Japan's largest food manufacturers, currently manufactures at a 103,437 square-foot facility in Somerset, New Jersey, and a 128,756 square-foot space in Garden Grove, California. As of March, House Foods Japan's yearly revenue was $2.7 billion, while House Foods America has generated over $100 million.
When a 82,602 square-foot building adjacent to the California facility became available, the company seized the opportunity and also developed plans to build out the 36,763 square feet connecting the two buildings. When finished, the new facility will take over tofu production and the acquired plant will move into other plant-based products, Eastman said.
"We do have a lot of space to grow in the building," Eastman told NOSH. "[There is] the opportunity for innovation and expanding [into] different varieties of tofu or other meat alternative products. In the short term [it gives] our more core items room to grow even further."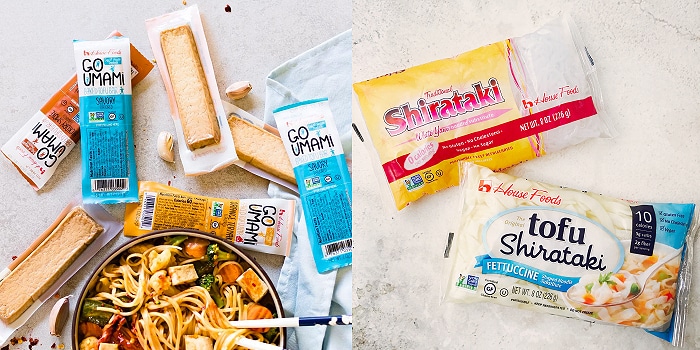 Founded in 1983, the company got its start supplying tofu to local restaurants and Asian markets in Southern California. Today, House Foods produces 50 items, including tofu bars and tofu shirataki ramen. Since launching into conventional retail 20 years ago, the tofu market has seen a "massive explosion," which the rise of plant-based meats has only helped, Eastman noted: According to data provided by House Foods from research firm Mintel, 53% of consumers either regularly eat soy products or want to try them. Despite having a wide range of products, House Foods America's water-packed tofu is driving much of the company's growth.
House Foods America has grown year-over-year sales by 10% in the first half of 2019, with a 7% compound annual growth rate (CAGR) over the past five years. The brand's products are in about 8,000 U.S. stores, including Kroger, Walmart and Sprouts, with about 50% of sales volume in ethnic markets, 20% in conventional, 15% in natural and the rest in foodservice chains, such as P.F. Chang's and Panda Express.
But it's not all silky smooth. Tofu has two big challenges, Eastman noted: a two-month shelf life, and an American consumer base that is still not all familiar with it. Although the brand distributes to Canada, Mexico, the Caribbean and Europe, its distribution capabilities are more limited than a frozen meatless burger, for example, that can withstand longer transit times. Most of the brand's traction remains on the East and West coasts; as it grows, House Foods America hopes to expand distribution in the Midwest and Southeast, two areas the company sees as an opportunity.
"The gap between Asian and American food trends is closer today than in years past," Gen Ohno, House Foods America's VP of sales, marketing and product development, told NOSH. "Ethnic foods are more widely accepted and consumers, especially millennials, are willing to try new foods."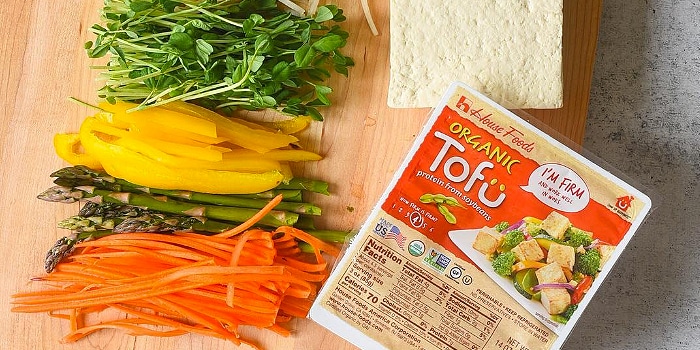 Aiming to attract longtime tofu consumers as well as newer customers, the company's water-packed tofu is available in both 'premium' (conventional) and 'organic' options, with the premium line about 20% cheaper. While Asian consumers tend to prioritize price, Eastman said, the organic line has seen growth in natural and conventional retailers and a big boost in club stores. Additionally, as the company has evolved, it has made minor tweaks to better suit American preferences; for example, 19 oz. packages were popular with Asian families, but when the company entered conventional retail, 14 oz. packages were added for American shoppers, who tend to want a smaller amount, Eastman noted.
But many consumers want more plants on their plates: sales of plant-based foods have more than doubled from 8% in 2017 to 20% in 2018 and generated over $3.3 billion last year, according to the Plant Based Foods Association. With fandom over bleeding meat — Impossible Foods launched into retail last month, Beyond Meat completed its initial public offering (IPO) in May and bigger CPG companies are launching alt-protein plays — tofu seems to have secured its own place at the table. The rise of flexitarian diets has helped the plant-based category thrive, Eastman noted, and since tofu is positioned with produce, not in the meat case next to some bleeding burgers, the two aren't always in direct competition.
"[Plant-based meat] has brought a whole new consumer to the meat alternative space — people who wouldn't try now are," he said. "We see it as a win-win in bringing new consumers to the meat alternative category, but we're not necessarily having to fight with those guys for shelf space because we're targeting another department altogether."
As production capabilities grow, it's unclear if House Foods will seek a bite of the bleeding burger set — or stay at home with tofu and related products. House Foods Group already has a footprint in plant-based meat: in 2012 it acquired alternative meat brand El Burrito Mexican Food Products, which produces soy-based chorizo (SoyRizo) and taco filling (SoyTaco). El Burrito generates about $4 million in yearly sales, according to data provided by House Foods Group; thus House Foods America may look to El Burrito as it seeks to extend its portfolio.
"A couple products are in development, [but] won't be ready until most likely next year," Eastman said.