Personalized Meal Solutions See Investment, Acquisition
Call it the Starbucks effect, but consumers now want their meals and snacks to be customized to their unique needs. Some brands offering these solutions found themselves as targets for acquisition and investment this week.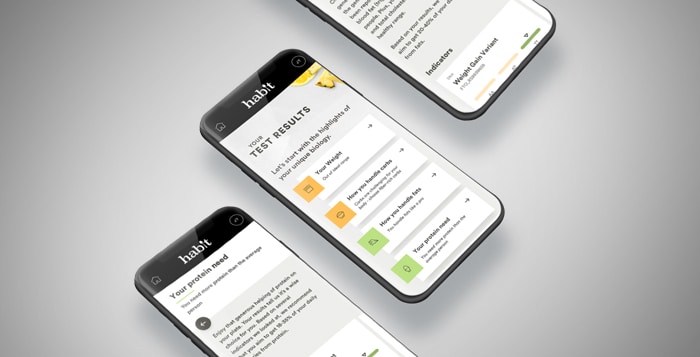 Habit Finds a New Home
This week Campbell Soup Company announced that it had entered into an agreement to sell personalized nutrition startup Habit to healthcare company Viome. Financial terms of the transaction were not disclosed.
Funded in 2015 with a $32 million round of investment from Campbell's — the company's sole investor — Habit offers consumers a $299 at-home test to determine their best dietary practices (or habits). The company briefly tried offering consumers a meal kit solution before rolling back to simply offering recipes and an integration with Amazon Fresh. Habit's founder and CEO, Neil Grimmer, sold his previous company, Plum Organics, to Campbell's in 2013, for $249 million.
The move comes as Campbell's tries to realign its business interests.
Viome offers a similar service to Habit, a $399 test that examines the user's microbiome to make dietary suggestions. The company has raised $20.5 million to date, including a July 2018 round of $5.5 million. Its founder, Naveen Jain, was the former CEO of internet company Infospace as well as Moon Express, which hopes to ultimately mine the moon for natural resources.
For now, the two companies will each continue to offer their respective tests. In a release, Jain said, together, the two companies can create a unified business strategy.
"We [now] have the perfect articulation of personalized health," Jain said. "We are [now] able to see the complete story our body is telling us about our overall health."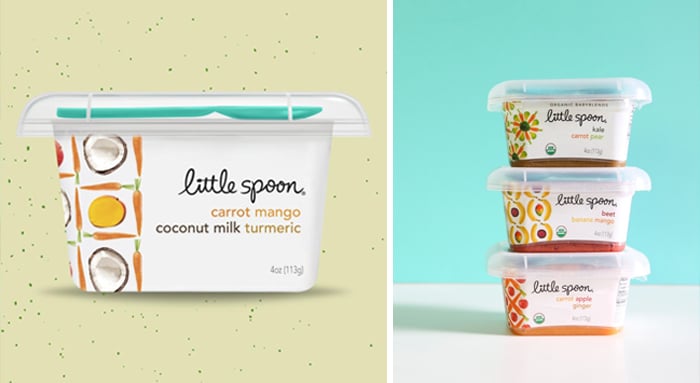 Little Spoon Grows Up with $7M Investment
Direct-to-consumer fresh baby and toddler food company Little Spoon announced this week the closing of a $7 million round of investment. The company said "significant" investment came from Vaultier7, a female-led investment firm, Kairos, early Chobani employee Kyle O'Brien, Tinder founders Sean Rad and Justin Mateen, Interplay Ventures, SoGal Ventures and a fund affiliated with the owners of the San Francisco 49ers.
Founded by Lisa Barnett, Michelle Muller, Ben Lewis and Angela Vranich, Little Spoon offers parents an array of purees from a rotating menu of over 50 recipes. Each Babyblend, as the company refers to them, uses organic ingredients and is paired with personalized, recommended meal plans and an "always-on" customer care team of mothers located across the country.
With the money in hand, the company plans to go beyond its current focus on infants and toddlers.
"This capital enables us to expand beyond baby's first bites and continue to create thoughtfully designed solutions for all the critical milestones of parenthood," the co-founders said in a statement.
Little Spoon is just one of several baby and toddler food brands that is trying to offer parents fresh options. And investors are making bets. Once Upon a Farm recently closed a $20 million round of funding led by CAVU Venture Partners while Yumble, which offers premade meals aimed at older children, raised $7 million from Sonoma Brands.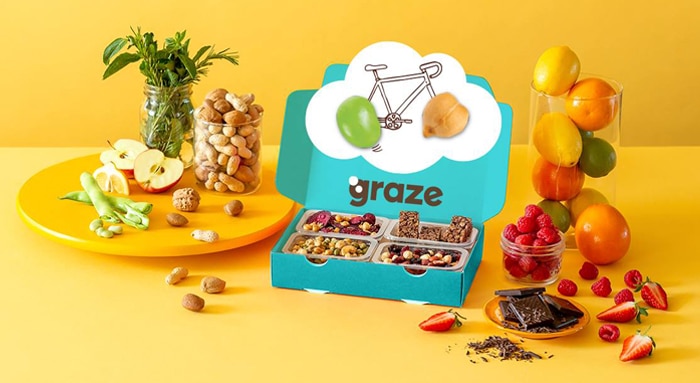 Unilever Acquires Graze
Snack pack company Graze has found a buyer in Unilever, which bought the company this week for a reported $194 million. It's a number that's far less, The Financial Times reports, than the roughly $388 million owner The Carlyle Group was seeking.
Graze began as a direct-to-consumer subscription service of customizable single-serve snacks but has since added multiserve bags of its products. The company also entered brick and mortar retail, launching into Walgreens, Target, Staples and even – surprising for a direct-ship brand — Amazon. Started overseas in the U.K., Graze was acquired by the private equity firm in November 2012 and then subsequently expanded into the U.S. market in 2013.
In a press release, Graze CEO Anthony Fletcher alluded to the fact that both Graze's product as well as its direct-to-consumer platform was potentially appealing to Unilever.
"We look forward to working closely with the team to keep on inventing new healthy snacks," Fletcher said, "as well as continuing to work to understand the role technology can play in improving the food industry."
In the same release, Nitin Paranjpe, president of Unilever's food and refreshment business, added that Graze offers consumers "personalization" and "brilliantly" met the needs of millennial consumers.