Yumble Raises $7M, Breaks Through Meal Kit Clutter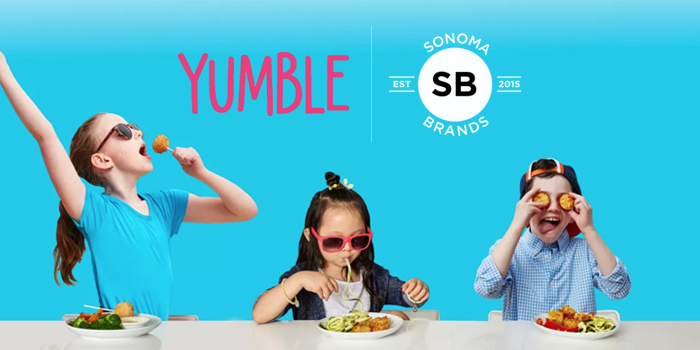 While the competitive meal kit market may see a lot of customer turnover, ecommerce kids meal solution Yumble believes it has a sticky solution — and investors do as well. The company announced today the close of a $7 million round of funding led by incubator and investment group Sonoma Brands. Danone Manifesto, the venture arm of Danone, professor Martin Lautman, RiverPark Ventures, Launch Capital and Apple Core also took part in the round.
Apple Core — where Yumble's cofounder David Parker formerly served as the entrepreneur in residence — invested $1.5 million in the business last year.
Founded in 2016, Yumble is the brainchild of Joanna Parker, a former educator turned stay-at-home mother of three. The e-commerce brand provides parents with meal plans of pre-prepared, ready-to-eat and ready-to-heat snacks, lunches and dinners. The meals also include other offerings — tip sheets for parents as well as star charts and games for children. Prices range from $47.94 for six meals a week to $167.76 for 24 meals a week, and the brand currently targets children ages 1 to 12, with a focus on children ages 6 to 9.
Since its inception, Yumble has seen rapid adoption, with month-over-month sales up 30 percent in its first year, according to the company, and just shy of 300,000 meals delivered this year.
"Once we saw the traction and growth that was happening just through word of mouth, we really wanted to build the brand into what we knew it could be," Parker told NOSH. "To do that properly we needed a larger team, we needed to market in the right way and grow our marketing efforts and campaigns, and we needed to continue to grow our customer base."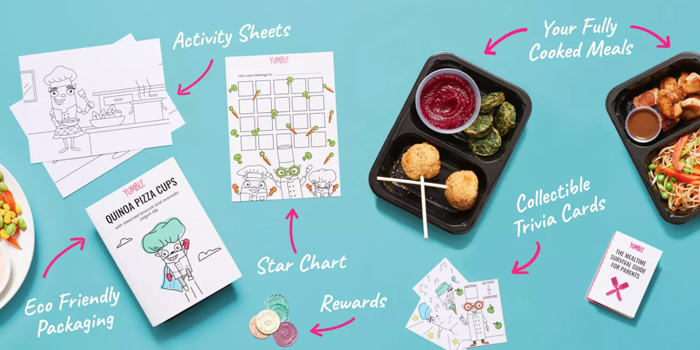 In addition to growing the current business, Parker said the team will also work to offer more plans — such as a semester long subscription — that could lower the price per meal. However, like other prepared food concepts such as Urban Remedy, Yumble will likely never be a budget solution but rather a value-driven option. By purchasing a Yumble meal, Parker said, parents are able to spend more time with their children and avoid negotiating at mealtime.
"I found it challenging and frustrating to put healthy food in front of my kids every single day," Parker said. "The responses that we get from customers is what a life changing experience it is — they don't spend Sundays meal prepping and can actually be with their kids instead of worrying and cooking. Knowing that we're making parents' lives easier is equally part of our mission as giving children healthy food."
If a child gives their stamp of a approval to a product, Parker said, parents are in turn less likely to jump over to a competitor, even if a deal is offered. Unlike meal kits, which Parker believes are positioned as more of a fun "hobby," feeding a child is something parents must do every single day. Brian Nicholson, principal at Sonoma Brands and serial ecommerce investor, agreed.
"Having been fortunate to lead an investment in Daily Harvest and witness the success of Freshly, I think the prepared meals model (ready-to-mix, ready-to-heat) is fundamentally different in that consumers are finding incredible convenience in these services and that's reflected in retention," Nicholson told NOSH. "It becomes a utility and that is the opportunity that Yumble is addressing."
Targeting the childrens market allows Yumble to also have better margins than conventional meal kits. By using more basic ingredients, rotating only 80 percent of its offerings every six to eight weeks, which allows for less food waste and easier forecasting.
The Yumble executive team brings an understanding of the unique challenges meal kit companies face. Daniel Treiman, Yumble COO, was the founding COO and CPO at Hello Fresh, Bennett Wickre, the current head of R&D and commercialization, was formerly at Green Chef and David Retter, now VP of marketing, was formerly the head of digital marketing, CRM and retention at Freshly.
Regardless of the tactics, Parker said, the taste is what's most important and will keep parents — and children — coming back.
"Our goal is provide food that parents feel proud to serve and that kids actually want to eat. So, we can throw all the veggies into our food, but if kids don't eat it then the parents aren't going to like it," Parker said. "There's no one right way to [feed children]. Parents have so much on their plate and so much guilt over what they don't do or do, that we just want to make it easier for them."