Lenny & Larry's Lawsuit Settlement Questioned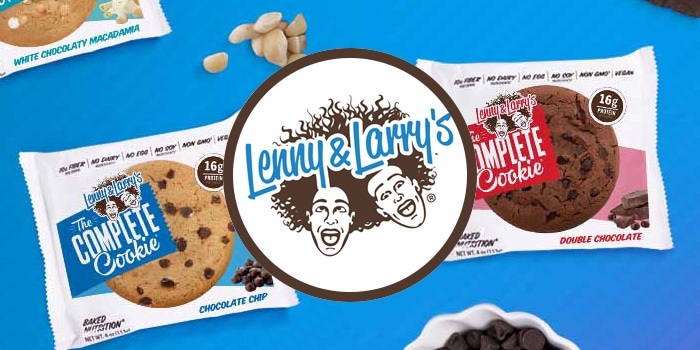 Sometimes the deal crumbles. Last fall cookie manufacturer Lenny and Larry agreed to settle a suit that alleged it's protein-enhanced cookies only had 4 to 9 grams of protein, versus the 16 grams of protein stated on the nutrition facts panel. Although the settlement had moved forward, with a fairness hearing scheduled for this month, last month the U.S. Department of Justice' Consumer Protection Branch urged the courts to reject the reject the settlement deal.
The settlement now in question had Lenny & Larry's paying $1.85 million in fees — with $350,000 set aside for cash reimbursement to claimants and $1.1 going towards legal fees — and up to $3.15 million in free products. Lenny and Larry's declined to comment for this story but last fall the brand's CEO Apu Mody told NOSH that despite settling, the company admitted no fault and simply decided to "settle and move on" rather than "tying ourselves up in a distraction for the business and racking up more legal fees."
But the Justice Department isn't through yet. In a statement of interest filed in U.S. District Court for the Northern District of Illinois, Eastern Division, lawyers wrote that the settlement is "fatally lopsided" and noted that "it is difficult to imagine a less balanced settlement."
In total, the Justice Department wrote, 13 percent of the settlement would go to class members, more than three times that amount would go to the lawyers representing the class, and more than eight times that amount would go to "random" shoppers — and stores. While the settlement did include a $350,000 fund from which eligible customers could receive $10 to $20 or $15 to $30 in free cookies, the majority of the settlement would actually be paid via "free product" given to Lenny & Larry's retail partners.
"The bulk of its non-monetary award will consist of free cookies the defendant plans to send to vendors across the country for distribution to whomever those vendors select," The Justice Department wrote. "It is effectively a promotional opportunity for Lenny & Larry's and their longstanding health food retailers to draw in consumers with free samples."
According to the filing, Lenny & Larry's reported that class members have submitted 90,566 claims so far, with 90 percent of class members electing to receive cash over cookies. But because the cash settlement is capped, class members who select cash will actually end up receiving a reduced amount.
The Justice Department asserts that a more appropriate fee range would be between $228,000 and $463,000. And that number may be possible. In an interview, attorneys for Lenny & Larry's stated that the issues raised by the federal government were already being addressed due to the high number of claims, with a revised settlement expected. What will remain to be seen is how much the claimants benefit from the revised deal.