Lenny & Larry's Settles Lawsuit In Order to Focus on Growth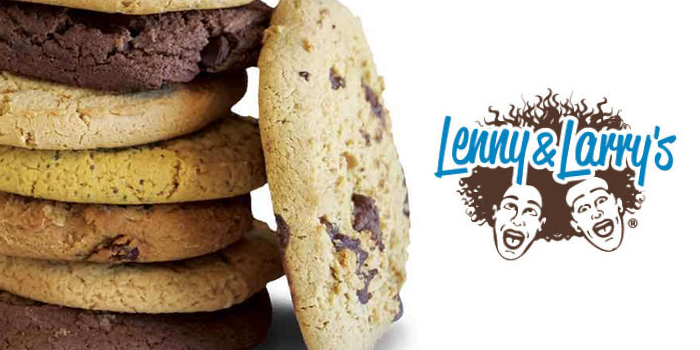 A battle over the facts — nutrition facts that is — has come to a close. This afternoon better-for-you snack producer Lenny & Larry's agreed to settle a lawsuit over whether its cookies contained the advertised amount of protein. According to terms of the settlement, Lenny & Larry's has agreed to pay $1.85 million in legal fees and up to $3.15 million in free products.
Filed in February 2017 in the U.S. District Court for the Northern District of Illinois, Eastern Division, the lawsuit alleged that two consumers purchased Lenny & Larry Complete Cookies and subsequently found the cookies did not have the 16 grams of protein its nutrition facts panel stated it contained. The two plaintiffs alleged that instead, each cookie only had between 4 to 9 grams of protein.
"[The] defendant engaged in unfair and/or deceptive business practices by misrepresenting the natural and quality of the product on the product label and as a result, the defendant was unjustly enriched," according to the the filing. "Defendant's unfair and deceptive practices include, inter alias, uniformly formulating and manufacturing a product that does not meet the numerous false and misleading claims on the labels of the product."
At the time, Lenny & Larry's responded to the suit publicly, tweeting from a company account that "Anyone can file a lawsuit, and this person has sued before only to have the court toss her claim. This is no different." The Twitter account also stated that the suit was "a classic example of the rise in food marketing lawsuits designed to make money for plaintiff's lawyers."
Lenny and Larry's CEO Apu Mody told NOSH that the company admits no fault and has no plans to adjust its nutrition facts or claims. Rather, he said, the company decided to "settle and move on" rather than "tying ourselves up in a distraction for the business and racking up more legal fees."
Mody added that Lenny and Larry's stands by its protein claims, which he said are determined and verified by an independent third party lab that "the majority of the industry uses." However, what does need adjustment, he said, is the ease of filing litigation in the U.S.
"Unfortunately, [lawsuits] absolutely have just become the reality of just doing business… I think if you talk to most of my peers in the industry, they'd say that these are just unfortunately becoming more and more onerous and becoming a nuisance and distraction then they should be," Mody told NOSH. "Until there's real reform on tort law and putting a little more burden before you can bring something like this forward and a cost of doing that, we're just going to continue to see more of these rather then less."