Kellogg Takes Consumers 'Off the Grid' with Protein Waffles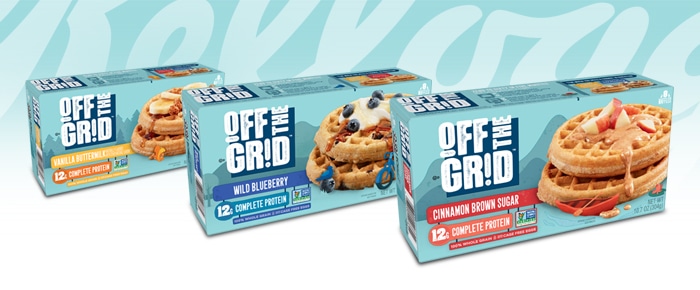 Is Kellogg waffling on its formerly Eggo-centric waffle strategy? The food giant is, at least, diversifying its breakfast table approach with new Off the Grid protein-infused waffles, rolling into major retailers this month.
Eggo steers more toward an "all-family consumer," with a brand identity focused on convenient, homemade breakfast, and for its newest breakfast brand Kellogg wanted to focus on functional benefits not "necessarily tied to a classic recipe," said marketing director Laura Newman.
"We learned quickly that we'd need to develop a new brand that would provide a new promise of nutritionally progressive and food-forward functional benefit," Newman told NOSH. "Through our research, we learned that many people do not eat enough protein at breakfast and wanted to focus the innovation on this attribute over others."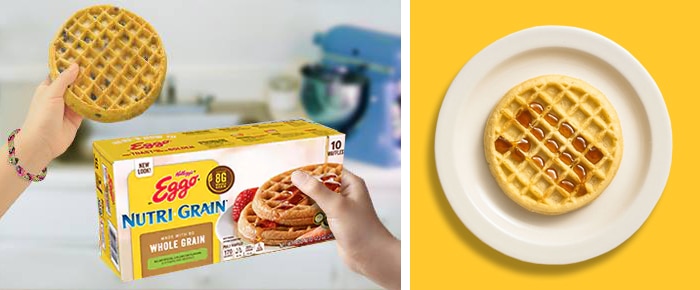 Off the Grid Non-GMO Project Verified waffles contain whole wheat flour, eggs, whey protein, soy protein isolate and hemp seeds. Each serving has 12 grams of protein and nine essential amino acids. Eggo's Nutri-Grain waffles contain four grams of protein per serving. Off the Grid waffles will be sold at Walmart, Kroger, Meijer, Target and Publix beginning in June, with an MSRP of $4.99, and are available in three flavors: vanilla buttermilk, cinnamon brown sugar and wild blueberry.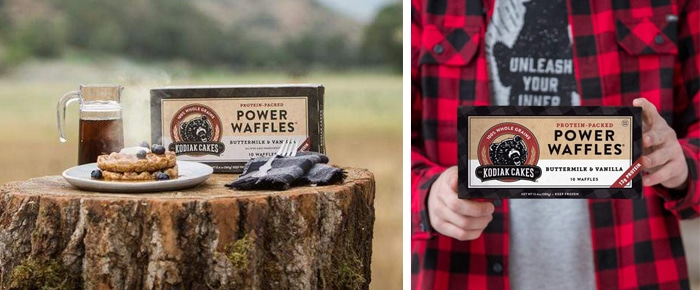 It seems consumers are indeed hungry for hearty waffles: the frozen waffle market is expected to have a five-year compound annual growth rate (CAGR) of more than 5% by 2022, and year-over-year growth rate of approximately 4.46% for 2018, according to market research firm Technavio. Although there's opportunity, Kellogg's will also face competition from emerging brands. Other frozen protein waffle contenders include Van's Foods' vegan Power Grains waffles, with 10 grams of protein and MSRP of $3.99, Birch Benders Protein Toaster waffles, with 11 grams of protein and MSRP of $3.99, and Kodiak Cakes' Power waffles, with 12 grams of protein and MSRP of $5.50. Despite the crowded aisle, Newman believes the brand's flavor will set it apart.
Kellogg continues its quest to add function to already familiar foods in its portfolio, trying to shore up other offerings as cereal sales have declined over the past few years. Kellogg reported a 36.5% decline in profits in its recent Q1 earnings call, and CEO Steve Cahillane mentioned Off the Grid as part of efforts to build momentum in Q2 — and assured shareowners at their recent meeting that these efforts would pay off.
"We're investing in our brands and our capabilities as well as reshaping our portfolio, and we've already shown early improvements in our sales performance," Cahillane said in the meeting.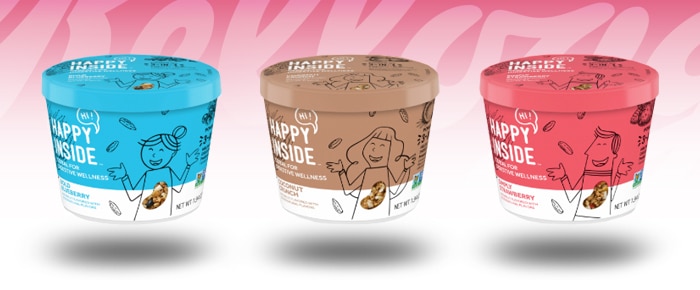 Kellogg also launched a digestive health-focused granola brand, HI! Happy Inside, in November, providing a "real food solution" to consumers seeking prebiotics, probiotics, and fiber, Aleta Chase, marketing director for HI! Happy Inside, said in a release.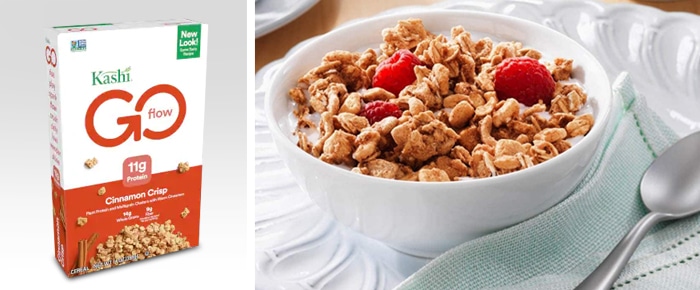 Additionally, Kellogg recently rebranded its Kashi GoLean cereal to Kashi GO, with new packaging that uses motivational words like 'rise,' 'flow,' 'play,' 'defy,' 'crush,' 'wander,' and 'love' instead of flavor names. The updated name reflects an on-the-go, adventure-ready lifestyle, according to a release, and a new flavor debuted this month: maple brown sugar flakes & clusters, made with pumpkin seeds, lentils, peas and quinoa.
Off the Grid falls in line with these offerings, aiming for a consumer "looking for a different type of waffle," Newman said.
"[The brand] invites consumers to go 'off the grid' into 'healthfully-ever-after,'" Newman said. "The name reflects the brand promise – energized by possibilities."