FDA Issues Guidance For New Nutrition Facts Panels
In May 2016, The Food and Drug Administration (FDA) unveiled updates to the Nutrition Facts panel that appears on all food and beverage products. Now the agency is clarifying certain details of these changes in its draft guidance issued this week. Industry members have 60 days to submit comments before the final version is drafted.
The changes presented in May are far reaching and include updating calorie labeling, which vitamins and minerals are listed, and how a single serving is defined and used on the nutrition label.
Two of the most prominent changes are the addition of "added sugars" as a line on the nutrition panel and that "total sugars" and "added sugars" will now need to be presented as a percent of a Daily Value.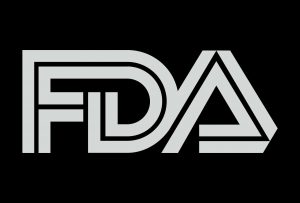 It's these changes that have seemingly generated the most questions from food and beverage producers. The draft guidance released this week primarily focuses on how to properly label and calculate sugars. Project NOSH's sister publication BevNET, delved deeper into the draft's language.
Also of note are new details surrounding compliance deadlines. Originally the deadline for producers to use the new label was whenever products were "introduced into interstate commerce on or after the compliance date." However, that language opened the door to questions about supply chains and what constituted interstate commerce. Food products often move from producer to distributor to retailer over the course of several months. Under the new guidance, the deadline is determined by when the product is labeled.
Additionally, companies with less than $10 million in sales have been offered an extension of one year to meet the new compliance laws. Any product labeled on or after July 26, 2018 (or July 16, 2019 for manufacturers with less than $10 million in annual sales) must have the new nutrition facts panel on its packaging.
Sales numbers can be determined either by using the smallest sales volume from the previous three years or the average of the previous three years' sales volume. The FDA chose to offer smaller food brands more time to comply since they are "thought to be more resource constrained than [larger] firms."
The FDA guidance did state that the agency does not object to the use of a sticker to provide a revised nutrition label information until new packaging can be printed.
Several categories will continue to be exempt from having to adhere to the new nutrition labeling. This includes coffee beans (whole or ground), tea leaves, plain unsweetened coffee and tea, condiment-type dehydrated vegetables, flavor extracts and food colors. The guidance stated the FDA will "consider refraining from taking regulatory or compliance actions against [these products] until such time as we go through rulemaking to address mandatory and dual-column nutrition labeling of these products."
Though not all food producers actually manufacture their own products, the FDA noted that in the the end it is the producers themselves who are responsible for having a correct label.
"We would expect a firm that does not manufacture the product, but that is responsible for labeling the product, to have access to records that are sufficient to verify the nutrient declarations for which records are required in the final rule and make the records available during an inspection."