Blueprint Founders Give Birth to Second Company
In 2014, when co-founders Zoë Sakoutis and Erica Huss moved on from Blueprint, the healthy juice company they had sold to Hain Celestial, they, like many other young professional women, found conversations kept turning to one topic: pregnancy, and the way nutrition affects both the mother and unborn child.
Hence, in November, 2015, (shortly after Sakoutis had her first child) the pair gave birth to a new company, Ezro Foods. Investors are eyeing the baby business already: the two co-founders recently closed a round of angel funding totalling roughly $650,000; the pair say they are hoping to eventually raise another $3 million.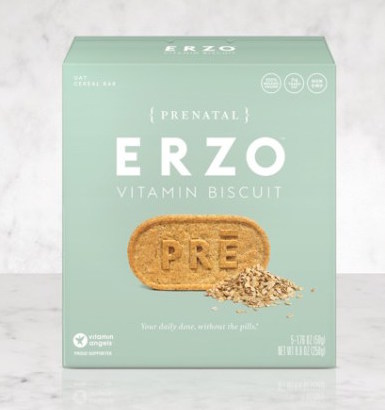 The line capitalizes on an up-and-coming format, breakfast biscuits: for now, think a prenatal BelVita, the Mondelēz International-owned line of breakfast cookies. But more varieties may follow. For now, Erzo contains 100 percent of the prenatal vitamins a woman needs, according to the pair, who say that other prenatal focused food products are simply additional supplements to an already existing prenatal vitamin regimen.
For every box of biscuits sold, the company will donate prenatal vitamins to a woman in need. "This is not just something we need to focus on where these moms in Tribecca can buy this product," noted Huss. "We need to raise awareness on the importance of prenatal vitamins, and for that reason we wanted to make sure we could incorporate a giveback component to the brand." In just three months, the company has donated prenatal vitamins to over 400 women.
Investors, said the co-founders, are now more open to functional food plays, and recognize that some investments extend beyond just food and beverage into wellness and (to an extent) science.
"Since we started talking in Blueprint days," reminisced Huss, "I think that there has, just in the last five years, been a real increase and interest in the wellness space and particularly food and beverage."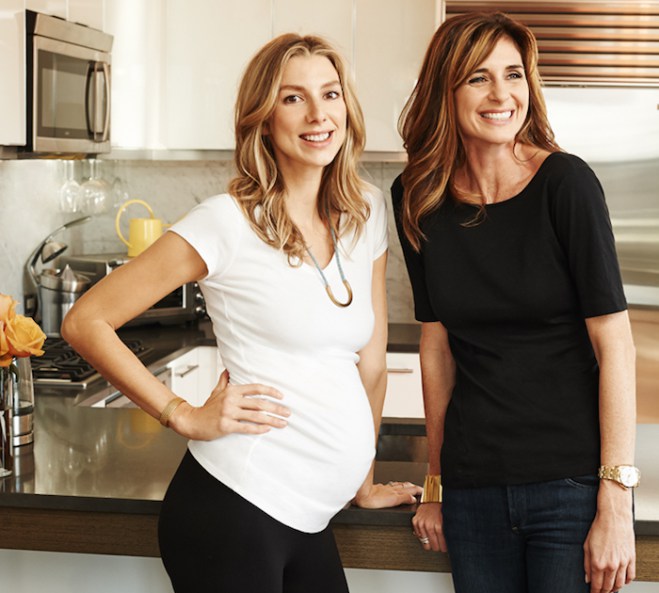 Huss and Sakoutis are also gambling on their rich background in ecommerce to make them attractive to investors.. Both Blueprint and Erzo launched their products online initially, where "It's a nice way to introduce a brand" says Huss. "It feels more intimate. It feels like more of a direct conversation."
Sakoutis said with a new category — be it juice cleanses or functional breakfast biscuits — having a strong online presence is a huge advantage for abrand. Not only does it give a company more time to interact with a consumer then on a store shelf, but it also allows the brand to collect data about who their shopper really is.
Still, Erzo aims for brick-and-mortar accounts as well: the initial $650,000, and then later raises,, will in part go towards getting the products on shelf for late Spring. Currently, there are five SKUs (one of which is gluten-free) and the line retails for $10.99 a box or $2.99 for a grab-and-go single serving. Further down the road, there are plans to extend the line to include vitamins for children, adults and seniors — all of which will have a corresponding charitable cause.
By expanding to other demographics, Huss says, the pair hopes to make the unpleasant task of daily vitamins a "easier to swallow" one kitchen at a time.